I love librarians. No doubt about it.
I worked at a public library for five years, after all, which implies a certain amount of affection. Or masochism, I suppose. And my debut novella—Broken Resolutions—is a contemporary romance set in a small, rural Maryland library during a risqué New Year's Eve singles' event. Almost the entire book takes place within that one building. My couple meets there, falls in love there, and consummates their budding relationship there. (You may be surprised by what they use as their mattress. No, I'm not going to tell you.)
Still not convinced of my deep and abiding adoration for librarians? No problem. My final piece of evidence: Broken Resolutions is only the first in an entire series of books featuring librarian heroines, so I will basically be drowning in nerdy library references for years. Years.
You might think I'd get sick of the whole subject, but that's not the case thus far. If you have recommendations for other contemporary romances featuring librarians—including your own, if you're a writer—please let me know. Like scratches on the Game of Thrones Blu-ray you checked out from the library, I'll be all over it.
But I also enjoy reading historical romances. And while a few—such as Tessa Dare's Any Duchess Will Do—feature heroines involved in library work, most don't. So I got to thinking about what the historical equivalent of my librarian heroines would be.
In our popular imagination, librarians hold a special place. They're intelligent, but also prim and buttoned-up. The older ones stare over the top of their bifocals at you, while the younger ones wear unflattering cardigans—and all of them will shush you if you make too much noise.
That image doesn't much reflect reality these days, but it hasn't disappeared. Probably because it still serves a purpose: It preserves the fantasy of the (invariably young, invariably female) librarian unpursing her lips, loosening her bun, and stripping off her baggy clothing to reveal her true beauty. Men and women can still imagine how they might melt the ice queen and despoil her disapproving innocence. And without that original librarian stereotype, such fantasies would cease to exist.
So I tried to determine which historical romance heroines have that same type of reputation and foster those same sorts of fantasies. Which ones are seen as intelligent and straitlaced to a fault, their outer reserve and plain appearance hiding untold depths of passion?
Honestly, I didn't need much time to answer that question. All I had to do was look at my poor bookshelves, which sag under the weight of so many historical romances featuring bluestockings, governesses, and schoolmarms.
Like modern-day librarians, all those types of historical heroines are intelligent, well-educated, and popularly considered either too waspish or too dull. But when their gowns and sensible caps come off, rakes and other eligible bachelors might as well arrange immediate transportation to the nearest altar, Scottish smithy, or courthouse.
If bookish historical heroines sound enticing to you too, here's a woefully incomplete list of authors and books you might want to peruse at some point.
The Sweet (And Spinsterly) Sixteen:
Courtney Milan (Talk Sweetly To Me)
Sarah MacLean (One Good Earl Deserves a Lover)
Sherry Thomas (Not Quite a Husband)
Christina Dodd (the Governess Brides series)
Vanessa Riley (Unmasked Heart)
Ellie Macdonald (The Governess Club series)
Susan Carroll (The Wooing of Miss Masters)
Amara Royce (Never Too Late)
Piper Huguley (A Sweet Way to Freedom, contained in The Brightest Day anthology)
Jade Lee (Miss Woodley's Kissing Experiment)
Joan Overfield (A Spirited Bluestocking)
Beverly Jenkins (Night Song)
Lisa Kleypas (Married by Morning)
Kate Noble (The Game and the Governess)
Grace Burrowes (Ethan: Lord of Scandals)
Erica Ridley (Dark Surrender)
There are hundreds or even thousands more I could have listed. Many traditional Regency romances published in the 1980s and 1990s, for example, featured governess, lady's companion, or bluestocking heroines. But my sixteen choices provide a good starting place and a variety of different writing voices for those who may not have read much historical romance to this point.
So if you like my books and their librarian heroines—and I certainly hope you will—you might want to start meeting their historical sisters too. Nerdy women throughout time are waiting for you!**
**They're reading as they wait, by the way. Because that's what bookish heroines do in every era. Me included, and probably you too.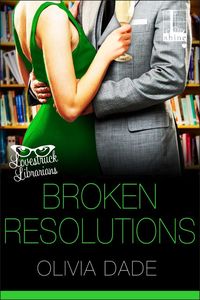 LOVE BETWEEN THE LINES
Romance has never had a happy ending for librarian Penny Callahan, who could write the book on cheating, heartbreaking liars. So she's made a resolution: no men for the next twelve months. If she can just get through the library's New Year's Eve singles night, she can return home to her pajamas and a good book. But when she finds herself checking out a hot hunk with an irresistible smile, an evening in the stacks becomes a lot more tempting
Reclusive author Jack Williamson never should have trusted his mother. Even though he's trying to avoid being recognized, she guilts him into attending a dating meet-and-greet—where an adorable librarian makes him question his lonely lifestyle. Is this just a fleeting, flirty scene? Or could love be the next chapter for them both?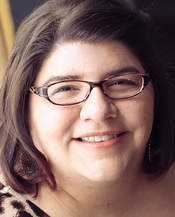 While I was growing up, my mother kept a stack of books hidden in her closet. She told me I couldn't read them. So, naturally, whenever she left me alone for any length of time, I took them out and flipped through them. Those books raised quite a few questions in my prepubescent brain. Namely: 1) Why were there so many pirates? 2) Where did all the throbbing come from? 3) What was a "manhood"? 4) And why did the hero and heroine seem overcome by images of waves and fireworks every few pages, especially after an episode of mysterious throbbing in the hero's manhood?
Thirty or so years later, I have a few answers. 1) Because my mom apparently fancied pirates at that time. Now she hoards romances involving cowboys and babies. If a book cover features a shirtless man in a Stetson cradling an infant, her ovaries basically explode and her credit card emerges. I have a similar reaction to romances involving spinsters, governesses, and librarians. 2) His manhood. Also, her womanhood. 3) It's his "hard length," sometimes compared in terms of rigidity to iron. I prefer to use other names for it in my own writing. However, I am not picky when it comes to descriptions of iron-hard lengths. At least in romances. 4) Because explaining how an orgasm feels can prove difficult. Or maybe the couples all had sex on New Year's Eve at Cancun.
During those thirty years, I accomplished a few things. I graduated from Wake Forest University and earned my M.A. in American History from the University of Wisconsin-Madison. I worked at a variety of jobs that required me to bury my bawdiness and potty mouth under a demure exterior: costumed interpreter at Colonial Williamsburg, high school teacher, and librarian. But I always, always read romances. Funny, filthy, sweet–it didn't matter. I loved them all.
Now I'm writing my own romances with the encouragement of my husband and daughter. I found a kick-ass agent: Jessica Alvarez from Bookends, LLC. I have my own stack of books in my closet that I'd rather my daughter not read, at least not for a few years. I can swear whenever I want, except around said daughter. And I get to spend all day writing about love and iron-hard lengths.
So thank you, Mom, for perving so hard on pirates during my childhood. I owe you.