When I was a teen, I wanted nothing like I wanted to be a published author, and my dream came true in 2009 when I was 23 and sold my first book to a major publisher. Over ten years later, I feel like I've grown up in the publishing industry. My fifth release, WARDENS OF ETERNITY, is a historical fantasy about a young woman who must use her wit and magic to outmaneuver Nazis and Ancient Egyptian gods to prevent global destruction.
My dream has come with amazing experiences and daunting responsibilities, but I wouldn't trade it for anything!
My art has become my job. That's amazing! Not many people get to do their art every day and get paid for it. That's because it's very hard to make a living doing art. My life depends on my writing and that's a huge weight on my ability to focus and create. In addition, authors get paid different amounts on different schedules. There's very little we and our agents can do about that. Sometimes an author is living on a fixed income for a long time.
I've been able to travel and see amazing cities and meet wonderful people. Some of the best people I have ever met—the smartest, the funniest, the kindest—have been through writing, touring, and conference appearances. No matter how long my career lasts (hopefully until retirement!) I've made friends for life.
Deadlines can be rough. Very rough. After all, writing was something I did in my spare time and overnight it became my job. Sometimes the words flow and I'm weeks ahead of a deadline. Other days, I can barely get a word or two out of my head and something is just not clicking for me. But deadlines have to be met because I'm not the only person who is working on my book. There are editors, copy editors, publicists, etc. who depend on me to give them enough time to do their jobs. If I don't get to sleep for three nights in a row to get my draft turned in on time, then I'll sleep after I turn that draft in.
Unexpected credibility. I was practically still a kid when my first book was published, even though I imagined myself as a mature adult (LOL, no). People, including authors I had always idolized, showed me respect and appreciation for my thoughts and opinions. That is a HUGE "life first" if you think about it. It was intimidating. It was the first time in my life where people listened to me and what I said mattered. I'd never felt so empowered to have been given a platform and a voice. I've tried to use it to inspire young writers who want nothing like they want to be a writer—just like I did as a teen.
I've learned to visualize my future and chase after it. I've made goals—some I've achieved and some are still ahead of me. The most encouraging thing about being a professional author is that the sky is the limit. As long as I work hard and work smart, I can do the things I dream of. If I sit down and write my dream project, then I will write my dream project. And then I can write another and another.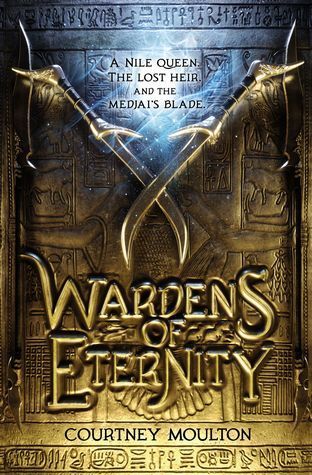 Ziva Ellison has one memory of her parents, made the day they abandoned her on the streets of New York City when she was three years old. They left her with only a memory and a promise that she had a great and terrible destiny.
Fifteen years later, Ziva discovers that destiny includes powers that she doesn't understand and can barely control. Her magic attracts vicious, otherworldly monsters, and eventually compatriots to help her fight them. Sayer and Nasira know the secrets Ziva doesn't; that Ziva is descended from Egyptian royalty and in possession of ancient magic passed down from the time of the gods. They promise to teach Ziva to control her magic and to give her the family she's always yearned for.
But trouble is brewing in the world around them; darkness is descending on Hitler's Germany, threatening World War II. As the last heir of a revered Egyptian queen, Ziva is the only one with the power to prevent another costly global conflict. As Ziva navigates her newfound abilities and makes a connection with Anubis and other Egyptian gods, the Nazis are hunting for the ultimate weapon, and Ziva has caught their interest.
From Courtney Allison Moulton, author of the acclaimed Angelfire series, comes Wardens of Eternity, an action-packed page-turner that blends history, mythology, and magic, perfect for fans of Rick Riordan and Kiersten White.
Young Adult Fantasy [Blink, On Sale: January 21, 2020, Hardcover / e-Book, ISBN: 9780310767183 / eISBN: 9780310767183]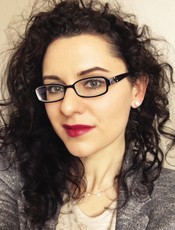 Courtney Moulton is the author of WARDENS OF ETERNITY (January 21, 2020; HarperCollins/Blink), as well as the Angelfire series (ANGELFIRE; WINGS OF THE WICKED; SHADOWS IN THE SILENCE; and A DANCE WITH DARKNESS). ANGELFIRE, her debut novel, was published when she was just 24 years old. Courtney was born in Texas and grew up in Michigan, where she spent a lifetime studying ancient civilizations and writing about magic and monsters. She currently lives in Indiana.