My Dark Desires series takes place around a thousand years from now, in the year 3048, in a distant star system, and follows the adventures, romantic and otherwise, of the crew of the space cruiser, the Blood Hunter. It was my favorite series to write, so when my publisher asked if I would be interested in writing a Dark Desires Origins series, I jumped at the chance.
The new series takes place five hundred years before the original Dark Desires books, when the fleet of ships carrying the last of humanity, first reach their new home. What most of the fleet don't realize is that it's not only humans who escaped the destruction of Earth. One of the ships carries a cargo of supernatural beings, captained by a thousand year old vampire. (Ricardo Sanchez, hero of Break Out, book 1 in my Dark Desires series.)
Malfunction, book one in the new series tells the story of Katia, a werecat, and Logan, a human, as they fall in love while investigating a series of murders and trying to stay alive.
Both series are a blend of science fiction and fantasy—which have been favorite genres of mine for many years. So I thought I would take a look at some of the books, films and TV shows that inspired me to create my world of Dark Desires…
1–Dr Who – I'll start with this as it was the first science fiction or fantasy world I came across. I've been watching the show for as long as I've been watching TV, and growing up, all I ever wanted to be was the Doctor's assistant. It's a world built to keep going (the regeneration aspect is just brilliant.)
2–Lord of the Rings – I first read this when I was about ten years old, and I remember the wonder of being immersed in a different world. It's still a favorite and I loved the movies (Aragorn—sigh).
3–Aliens – Best sci-fi film ever!
4–Star Wars – Han Solo! I need say no more. Except that it's a fabulous adventure story and a wonderful world.
5–The Witcher – latest edition to the list, but I've just watched the TV series and loved it. Geralt….grrrr.
6–Anne Bishop's Black Jewell's Trilogy. For world building, I think this is up there with The Lord of the Rings. Rich, sensual; she brings her fantasy world to brilliant life.
7–Dune – by Frank Herbert. Science fiction at its best. One of my favorite books and one I go back and read again and again. The world is so complex but so totally believable.
8–Game of Thrones – I'm totally in love with the TV series and still have the books to look forward to. Another example of complex and believable world-building.
9–Narnia by C.S. Lewis – Another I read first as a child and still return to.
10–Firefly – And I'll finish with the best TV show ever and the main inspiration behind my Dark Desires series! I was watching this (for about the third time) when I decided I wanted to write a space opera, complete with a crew of misfits, and the Dark Desires series came into being.
—
COMMENT TO WIN: What are your favorite fantasy or sci-fi worlds? Let me know for a chance to win an ecopy of books 1 – 3 in my original Dark Desires series.
—
Dark Desires Origins #1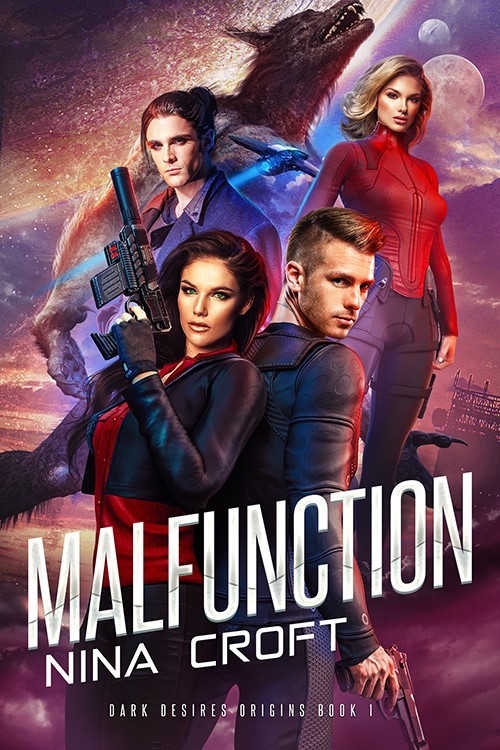 Investigator, Sergeant Logan Farrell, has never been convinced the human race deserves saving. But it looks like he's got the job anyway.
It's been five hundred years since we fled the remnants of a dying Earth in search of a new home. Twenty-four ships, each carrying ten thousand Chosen Ones. All sleeping peacefully…until people start dying in cryo.
Malfunction or murder? Hopefully, the former—a serial killer in the fleet would be drastic for morale. But Logan is determined to find the truth. Unfortunately, he's got a new partner—and he works best alone.
Katia Mendoza, hot-shot homicide detective, has been woken from cryo to assist with the investigation. But is she really interested in solving the case, or does she have her own agenda?
Before he can answer that question, though, they become targets themselves.
Nothing like a few near misses with death to bring a couple together, and Logan finds himself falling for the alluring detective. But he doesn't know that Katia is hiding a secret.
It's not only humans who fled the dying Earth.
Romance Science Fiction [Entangled: Amara, On Sale: January 20, 2020, e-Book, ISBN: 9781682815250 / eISBN: 9781682815250]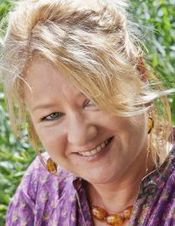 Growing up in the cold, wet, north of England, Nina Croft spent a lot of time dreaming of faraway sunnier places and ponies. When she discovered both, along with a whole load of other things, could be found between the covers of a book, her life changed forever.
Later, she headed south, picked up the perfect husband along the way, and together they volunteered to work in Africa. There they discovered a love of exotic places and a dislike of 9-5 work. Afterward they spent a number of years travelling (whenever possible) intermingled with working (whenever necessary.) Eventually they stumbled upon a remote area in the mountains of southern Spain and the small almond farm they now call home.
Nina spends her days reading, writing and riding her mare, Gencianna, under the blue Spanish skies—sunshine and ponies. She reckons this is proof that dreams really can come true if you want them enough.