Rogue of the Moors (Samhain Publishing) was released August 31. This will be my fifteenth full-length novel. I thought it would be interesting to share how I plot a story. I hope you find this useful! Cynthia Breeding
Facts: 350 page novel= 90,000 words=20 chapters=4/5 scenes (3-5 pages long).
Need: 20 index cards (5" by 8")
Label each card upper right corner with "Chapter One", "Chapter Two" etc.
Top Line: write out the main purpose for this chapter (what is it about?)
Every 3rd line: write "Scene One", "Scene Two" etc.
Jot down what action will take place in each scene.
Use only one character's Point-of-View (POV) in each scene.
Analysis
Situation: What is the problem/conflict going to be?
When/where does it take place?
Main Character/Protagonist: Goal: How is he/she going to fix the problem?
Barriers to fixing problem: Internal/personal barriers (either physical or emotional)
External barriers (people, nature, supernatural)
Antagonist (outside force): Purpose: What motivation to keep protagonist from reaching goal?
Action: What will the antagonist do to keep protagonist from being successful?
Sub-plots: (secondary story-line that interconnects with main plot/characters—optional inclusion)
Black Moment: When protagonist appears about to lose everything
Ending: How will story conclude?
Example:
CAMELOT'S DESTINY (My very first book with Kensington and now being reprinted by Prairie Rose Publishing)
Situation: In 6th century Britain, King Arthur has managed to unite the warlords and keep the Saxons from further invasion. Now he must choose a wife and produce an heir.
Main Character: Gwenhwyfar
Goal: Fiercely independent, she wants to run her father's estate of Cameliard and protect her people from the Saxons.
Barriers: Arthur has chosen her to be his wife and move to Camelot.
Gwenhwyfar finds Arthur arrogant.
Lancelot befriends her and they are mutually attracted.
Antagonist: Ever-present threat of further Saxon invasion (Man vs Society)
Purpose: Saxons want to own the land and control Britain
Action: Continuous battles and problems for Arthur and Gwenhwyfar
Sub-plots
Arthur's sister, Morgana, wants her son, Medraut, to become king. She schemes constantly to make this happen, including attempts to poison/kill Gwenhwyfar
Medraut falls in love with Gwenhwyfar and hates both Arthur and Lancelot. He plots to bring both of them down and has plans to abduct Gwenhwyfar.
Elaine of Carbonek sets her cap for Lancelot, seducing him with Morgana's help, and then forcing him into marriage. Their marriage is a sham.
Lancelot deals with guilt, despair, and trying to raise his son, Galahad, who is afraid of him, thanks to Elaine.
Arthur finds himself attracted to the priestess, Nimue, and has a daughter with her, adding to Gwenhwyfar's resentment.
Myrddin, with unsolicited and annoying help from the Queen of Faerie, Morgan le Fey, strives to keep everyone focused on the main goal of halting the Saxon invasion.
Black Moment: Arthur is wounded at Camlann and is close to dying.
Ending: Morgan le Fey takes Arthur to Avalon for healing. Before they leave, Arthur asks Lancelot to take of care of Gwenhwyfar.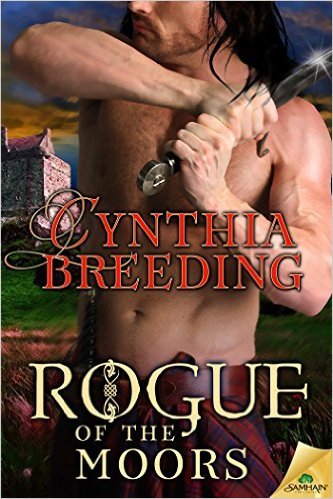 This widow ignites a Highlander's passion…and a rival's jealousy.
Bridget MacLeod's arranged marriage was pleasant, but it lacked passion. And after her husband's death from a fever, she resolves to carry his painful secret to the grave.
When she seeks a change of scenery, she arrives to find her sister's home in Arisaig empty, her letter announcing her arrival gone astray. She has no choice but to accept Alasdair MacDonald's invitation to stay with his boisterous family. Alasdair is dangerous territory. Bridget remembers only too well her reaction to him when she stitched a wound in his muscular thigh last spring.
Alasdair recalls the way Bridget's cool fingers touched his skin and heated other parts of him. But Bridget's a grieving widow, so he must act the gentleman—a resolution that burns to cinders in the flames of their mutual attraction.
But a jealous pair of female eyes notices their lingering glances and furtive touches. A woman who will do whatever it takes to make Alasdair her own. Trickery, seduction, blackmail…and something she has done before and won't hesitate to do again. Murder.
Warning: Contains a woman who knows her place, and it's not trailing meekly after a man, and a braw Scotsman caught between honor and desire. A wee dram of Scotch would not be amiss! Please read responsibly.
Romance Historical [Samhain Publishing, On Sale: August 30, 2016, e-Book, ISBN: 9781619236035 / eISBN: 9781619236035]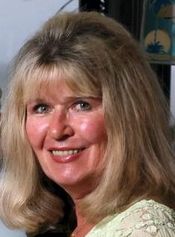 An avid reader of anything medieval, Cynthia Breeding has taught the traditional Arthurian legends to high school sophomores for fifteen years. She owns more than three hundred books, fictional and non-fictional, on the subject. More information on Arthur, Gwenhwyfar and Lancelot can be found on the Historical Account link. In addition, she has won numerous awards including the Holt Medallion, Beacon Contest, Barclay Gold, More Than Magic and Ancient City Romance Authors. Cynthia lives on the bay with her Bichon Frise and enjoys sailing and riding on the beach.