For those of you who love a good love story SUNRISE CROSSING is the book for you. I'd plan to write two stories, both based on the idea that sometimes the perfect mate for someone isn't who they think it might be. But, then, another couple came along. Maybe because I love reading happy endings, but this book was so fun to write.
I believe in love, the kind that lasts a lifetime. My grandfather met my grandmother at a barn raising. She was fifteen and he was seventeen. They wrote letters back and forth for a year, then the next spring he drove a buckboard back to her place and married her that day. They were married 64 years and their children say they never saw them argue.
It may not always work out that way in real life, but I like to think it should in fiction. When a reader picks up one of my books, I want them to feel like they've walked into a town and lived there for a while. And when they turn the last page and close the book, I want them to smile and know they'll be welcome back for another visit in the next story.
SUNRISE CROSSING will pull you into the lives of characters that you'll remember long after you've finished the story.
Jodi Thomas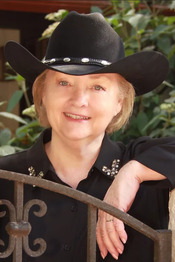 Jodi takes you to the Heart of Texas
A fifth-generation Texan, New York Times and USA Today bestselling author Jodi Thomas chooses to set the majority of her novels in her home state, where her grandmother was born in a covered wagon. A former teacher, Thomas traces the beginning of her storytelling career to the days when her twin sisters were young and impressionable.
With a degree in family studies, Thomas is a marriage and family counselor by education, a background that enables her to write about family dynamics. Honored in 2002 as a Distinguished Alumni by Texas Tech University in Lubbock, Thomas enjoys interacting with students on the West Texas A&M University campus, where she currently serves as Writer in Residence.
Commenting on her contribution to the arts, Thomas said, "When I was teaching classes full-time, I thought I was making the world a better place. Now I think of a teacher or nurse or mother settling back and relaxing with one of my books. I want to take her away on an adventure that will entertain her. Maybe, in a small way, I'm still making the world a better place."
When not working on a novel or inspiring students to pursue a writing career, Thomas enjoys traveling with her husband, renovating a historic home they bought in Amarillo and "checking up" on their two grown sons.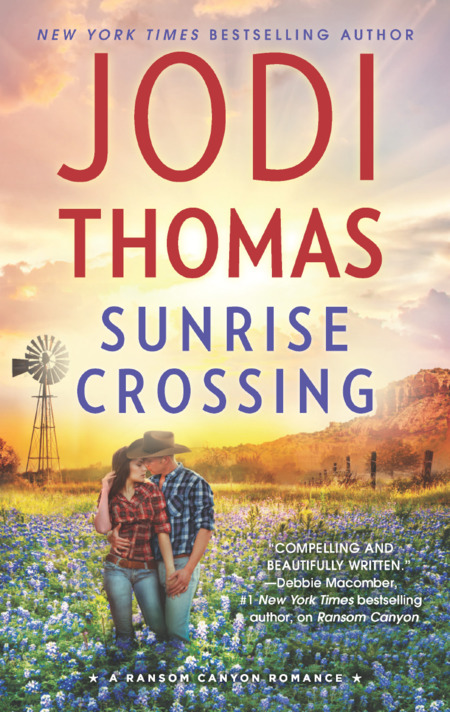 Return to peaceful Crossroads, Texas, where community comes first and love thrives in the unlikeliest places…
Yancy Grey is slowly putting his life back together after serving time for petty theft. As he rebuilds an old house, he finally has a sense of stability, but he can't stop thinking of himself as just an ex-con. Until one night, he finds a mysterious dark-haired beauty hiding in his loft. But who is she, and what secret is she protecting?
The art gallery Parker Lacey manages is her life—she has no time for friends, and certainly not lovers. But when her star artist begs Parker for help, she finds herself in a pickup truck, headed for the sleepy town of Crossroads. A truck driven by a strong, silent cowboy…
Gabe Snow has been a drifter since he left Crossroads at seventeen after a violent incident. When he accepts a job in his hometown, he'll have to decide whether he can put the worst night of his life behind him and build a future in the community that raised him.
Romance Western [HQN, On Sale: August 30, 2016, Paperback / e-Book, ISBN: 9780373789306 / eISBN: 9781460396087]