This is a question I am often asked. As I begin a new book I always seek out a gorgeous, hot guy, from actors to male models, to inspire me and help me create my hero.
Liev Dragunov, the hero of TO BLACKMAIL A DI SIONE was no different. What was different in this case was that I wrote the story as part of The Billionaire's Legacy and was given character details and story outline.
When I read about Liev, a very famous and very hot male actor came instantly to mind as inspiration. Daniel Craig, especially in Casino Royale, was that male actor.
The powerful determination he exudes in that movie and the subsequent 007 movies was exactly what I envisaged Liev needing. So in my mind the James Bond of Casino Royale infused with all I knew about Liev Dragunov to become exactly the right kind of hero to match Bianca Di Sione's frostiness.
Liev has a score to settle, or rather revenge to seek. He lost his mother and father when he was a young boy after the collapse of his father's business. The young Liev, alone in the world, found himself in many difficult situations as he grew up, all of which shaped the man he was to become. Those experiences block out the need for emotions and intensify his desire to seek revenge on the company he sees as responsible for the death of his parents and changing his childhood so dramatically.
When finally he is ready to take that revenge, that company is now owned by Bianca Di Sione's brother and she provides him with the perfect cover to enable him to exact that revenge at the most opportune moment. So when he discovers her liking for a valuable bracelet, he bids against her at auction, taking the price to record levels and showing the world that Liev Dragunov is as powerful as he is wealthy. Then in the cold calculated way he does business, he cuts her a deal, one which will enable him to be close to her and her brother, whilst finalising his revenge. This closeness becomes much more than he'd anticipated and unlocks the real man, hidden away after the harshness of his upbringing. It also proves he has sensitivity, although deeply hidden, which responds to Bianca's unexpected and innocent vulnerability. Like every 007 movie, these softer qualities redeemed him in Bianca's eyes and enable him, in true Bond style, to get the girl.
I had so much fun getting to know Liev, I hope you will too.
GIVEAWAY
I have one signed UK edition (internationally mailed) of TO BLACKMAIL A DI SIONE to give away, just answer my question for a chance to win.
Over the years there have been many actors taking on the role of Ian Fleming's 007. Which actor do you think made the best James Bond?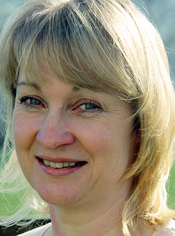 I love escaping to distant shores with my characters, entering their glamorous world and feeling all the emotions they experience as they discover their love for one another. A love so strong it will overcome all obstacles eventually, leading to that promised happy ever after.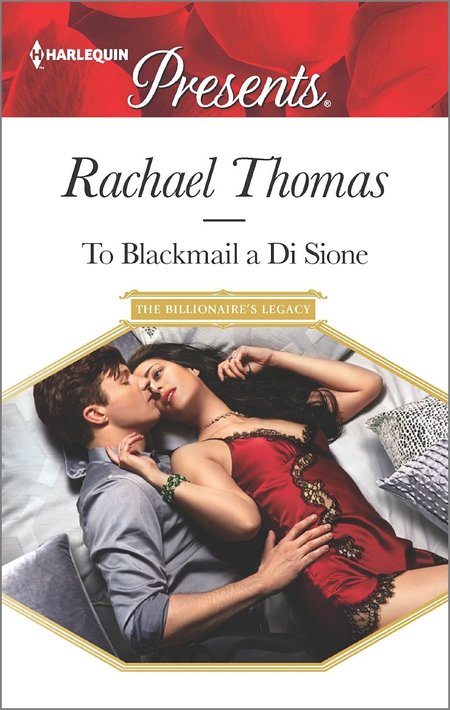 "When you've finished making offers for the bracelet, I have a proposition for you."
Billionaire Liev Dragunov has spent a lifetime plotting revenge against those responsible for his family's ruin. Finally he has the way: Bianca Di Sione.
She's denied their obvious attraction and coolly rebuffs every request to work for him—until he finds her weakness: a diamond bracelet she desperately needs!
Bianca must become his fake fiancée if she wants her trinket! But the taste of revenge isn't as sweet as desire, and Liev discovers that she is innocent in more ways than one…
Romance Erotica Sensual | Romance Contemporary [Harlequin Presents, On Sale: September 1, 2016, Paperback / e-Book, ISBN: 9780373134632 / eISBN: 9781488001123]