The Daily Dose
Smattering of Romance, Paranormal, and General Observations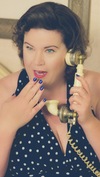 Since we began the giveaway on Black Friday, the The Daily Dose with the help of many fabulous authors has given away more than 30 gifts to the friends, sons, daughters, brothers, mothers and fathers of loved ones who nominated them for gifts. What began as a desire to give back some this holiday season has turned out far better than I could ever have imagined! As we end our holiday giveaway, we have just one final giveaway left.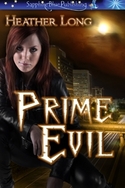 Today, I am offering three copies of my latest e-book novel: PRIME EVIL for the ones you nominate. Come away with me to the farm rich countryside of Northern Virginia as hedge witch Chance Monroe fights for her way of life when serial killer Randall Oakes returns from the dead. Chance must confront a troubled past, a supernatural adversary and a sizzling passion that has lain dormant for years.
Nearly a decade ago, Randall Oakes left hedge witch Chance Monroe for dead. Now he's back along with her ex-lover, Jack. The FBI wants Chance in protective custody, but Chance knows it won't be enough to protect her from Oakes. Connected to the earth, Chance must rely on her supernatural senses and her own wits to survive this game of cat and mouse.