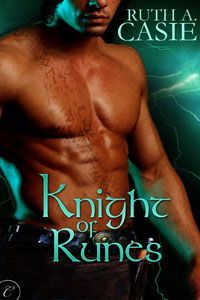 In Mesopotamia, somewhere in the valley between the Tigris and Euphrates rivers, dating back to 3700 B.C., someone put stone to tablet and hammered out a message and we've been hammering out messages ever since.
What is this love affair with the written word? They have the power to move people and even nations. People steal them, go to war for them, suppress them, cry over them, and love them.
I enjoy painting with them, finding just the right ones that transport me to another place and all in the comfort of my overstuffed chair. The dappled sunlight in the forest, the clashing sound of a sword striking steel, and the apprehensive touch of the first kiss. I love them all.
I've had stories in my head since I was a little girl. I can't remember a time when I didn't have a damsel in distress and a knight in shining armor racing to save her. (I've always thought historical romance). There were times when I finished a book and I refused to let the characters go I loved them so much. I continued the story.
It may have been Diana Gabaldon's OUTLANDER that started me thinking how the accomplishments of today's women in music, sports, business and medicine, the things we take for granted, would play out in earlier times. The heroine isn't the damsel in distress but rather a full partner capable in the great hall, the theater, the surgery, and even the battle field. I found the idea so intriguing that I went off and hammer out my own tale.
It's the 21st century and time travel is still a Wellsian fantasy but not for Rebeka Tyler. Rebeka is a renowned renaissance scholar at a prestigious university in upstate New York. She travels to England when she's awarded an inheritance that includes a manor and, more importantly, an unknown private library with documents dating back hundreds of years, a researchers dream.
While on an impromptu tour of Avebury, she takes a misstep at the standing stones, and finds herself tossed back into the 17th century. When Lord Arik, a druid knight, finds Rebeka wandering his lands without protection, he swears to keep her safe. But Rebeka can take care of herself. When Arik sees her clash with a group of attackers using a strange fighting style he is intrigued.
Rebeka is desperate to return to her time. She poses as a scholar sent by the king to help find out what's killing Arik's land to get access to the library. But as she decodes the ancient runes that are the key to solving his mystery and sending her home, she finds herself drawn to the charismatic and powerful Arik.
As Arik and Rebeka fall in love, someone in Arik's household schemes to keep them apart and a dark druid with a grudge prepares his revenge. To defeat him, Arik and Rebeka must combine their skills. Soon Rebeka will have to decide whether to return to the future or trust Arik with the secret of her time travel and her heart.
Win a free copy of KNIGHT OF RUNES (epub or pdf format) by leaving a comment below.
About Ruth
Ruth A Casie is a seasoned professional with over twenty-five years of writing experience but not necessarily writing romances. No, she's been writing communication and marketing documents for a large corporation. Over the past years, encouraged by her friends and family, she gave way to her inner muse, let her creative juices flow, and began writing a series of historical time travel romance novels.
When not writing you can find her home in Teaneck, New Jersey, reading, cooking, doing Sudoku and counted cross stitch. Together with her husband Paul, they enjoy ballroom dancing and, with New York City close by, going to the theater. Ruth and Paul have three grown children and two grandchildren. They all thrive on spending time together. It's certainly a lively dinner table and they wouldn't change it for the world.
Ruth is active in the NYC, NJ, FFnP, RWAOL, and Hearts Through History RWA chapters. She is a member of Liberty Sates Fiction Writers. She is a Trustee and on the Executive Board of Shelter Our Sister (SOS) in New Jersey. SOS is Bergen County's only shelter for victims of domestic violence. She frequently speaks at various functions around Bergen County on behalf of the Shelter.
To comment on Ruth A Casie's blog please click here