"Life is like an ice-cream cone, you have to lick it one day at a time."-Charles M. Schulz
We all scream for it, don't we? Yep! Ice cream is that universal crowd-pleaser that makes us think of celebrations and summer days. So what better way to indulge in that sweetness than a mystery series centered around an ice cream shop in the wacky little town of Upper Sprocket? To whip up a sweet mystery series, we'll have to have an interesting protagonist. How about, Trinidad Jones, a woman who lands in the same hometown as her two ex-sisters-in-law and finds out the police chief is her felonious ex-hubby's sister? How is she going to keep her Shimmy and Shake Shop going when there's a murderer on the loose? And any worthy cozy will need an animal sidekick, of course. Trinidad's faithful friend is Noodles, the aged labrador, who flunked out of service-dog school due to his myriad of quirky behaviors. He's been known to hoard the mail and activate the car's turn signal upon occasion. Okay! We've got the protagonist, the fuzzy sidekick, and the town. On to the good stuff!
Writing a series of this kind necessitates LOTS of research! In the course of writing the first book in the Shake Shop Mystery series, Pint of No Return, I have spent a lot of time engaged in important dessert fact-finding. Trinidad has opened her Shimmy and Shake Shop where she creates fabulous "freakshakes," massive ice cream extravaganzas featuring all manner of fabulous toppings. Donuts? Brownies? Sparklers and slabs of pie? Trinidad's done it all, but the most important thing in creating a freakshake is to whip up the very best ice cream possible. Exotic flavors are a bonus. To that end, I've been scouring Northern California in search of wild and wacky varieties. I've sampled some interesting flavors; rose, basil, bleu cheese and pear, red currant, and even yam. It's a tough job, but somebody has to do it! In my explorations, I have learned three tricky bits of trivia about everyone's favorite dessert. Want to test your ice cream knowledge? Go ahead and take a lick at it. When you're done, check out the special "doggie approved" ice cream recipe you can try out on your pooch!
What country consumes the most ice cream? (The United States with New Zealand landing in second place. If you're wondering, vanilla is still the most popular flavor.)
What type of nut is most common in American ice cream? (The pecan!)
How many licks does it take to finish a regular-size scoop of ice cream? (That'd be 50!)
In what country was Haagen Dazs invented? (It was created in the U.S. Reuben and Rose Mattus, founders of Häagen-Daz, made up a name to mimic the sound of the Danish language, in order to give their produce premium panache.)
 What was Ben and Jerry's most popular flavor in 2020? (Half Baked, a mixture of chocolate and vanilla ice creams, gobs of chocolate chip cookie dough, and fudge brownies.)
Did you know that ice cream isn't just for humans? With a few tweaks, your canine companions can enjoy America's favorite dessert too! Trinidad's dog Noodles is an ice cream aficionado. Here's a Noodles approved recipe you can make for your own pooch! Enjoy!
The Chilly Dog – A doggie ice cream recipe
Ingredients:
-I medium ripe banana
-2 Tbsp. all-natural peanut butter (NO artificial sweeteners–those are toxic to dogs)
-2 Tbsp. lactose-free milk
Blend the ingredients in your food processor until smooth. You can easily double it, and since Noodles is watching his waistline, Trinidad freezes the mixture in ice cube trays and pops one out when her canine pal needs a treat.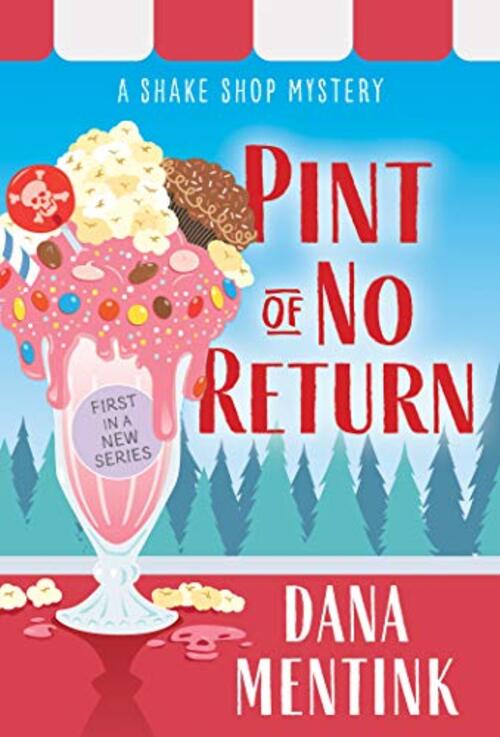 The first in new dessert cozy mystery series! A murder in town is bound to shake things up…
After her divorce from her thrice-married embezzler husband, Trinidad Jones is finally ready for a fresh start. So when she's left one of ex's businesses in Upper Sprocket, Oregon, she decides to pack up her dog, cash in her settlement, and open her dream business: the Shimmy and Shake Shop, introducing the world to her monster milkshakes. And even with a couple sticky situations underway, namely that the other two ex-wives also call Sprocket home, Trinidad's life seems to be churning along smoothly.
That is, until she discovers her neighbor, the Popcorn King, head down in his giant popcorn kettle. When one of Trinidad's fellow ex-wives is accused of the murder and Upper Sprocket descends into mayhem, it's going to take a supersized scoop of courage to flush out the killer.
Mystery Culinary | Mystery Cozy [Poisoned Pen Press, On Sale: May 25, 2021, Mass Market Paperback / e-Book, ISBN: 9781728231556 / eISBN: 9781728231563]
Pint of No Return is a fresh new take on the popular culinary-based cozy mystery genre.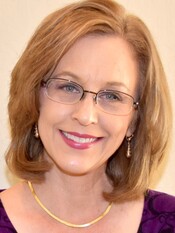 Dana Mentink is a national and Publisher's Weekly bestselling author. She's written more than forty mystery and suspense novels for Love Inspired Suspense, Harvest House, and Poisoned Pen Press. She is honored to have received two ACFW Carol Awards, a Holt Medallion Award, and a Romantic Times Reviewer's Choice Award.