My new book, DISASTER GIRL, which was released on May 20, is my favorite thing I've ever written.  There are many reasons I like it:  It's set in Chicago, the city where I live.  The plot, involving revenge porn and a sleazy Internet predator, is timely and fast-paced.  The romance between mouthy, feisty Tess and brilliant, sweet Max was unbelievably fun to write.  But the real reason this book is my favorite is because I absolutely loved writing from the perspective of Tess, the main character.
Right from the beginning of the project, Tess's voice was clear in my head.  While the story took many iterations to get right, Tess herself, did not.  I knew her.  Like most of the women I know in real life, Tess is extremely independent and capable.  She's great at her job and she's dedicated to her friendships and family.  But also … she loves drinking bourbon at her neighborhood bar.  Sex is a priority, and she relishes her silly escapades with one-night flings.  She has a tense relationship with her mother and is overly protective of her younger sister.  Tess has a bit of a past; she's done some not-great things that affect the way she lives her life.  As confident and self-aware as she is in some ways, she also has significant blindspots about what she needs and deserves in life – and love.
In short, she's a little messy.  But frankly, who isn't?  When I read books and watch TV shows or movies, I love this kind of character.  A woman who stands out because she is such an individual – not because she is perfect.  Tess comes from a long line of heroines like this.  Here are three of my absolute favorites:
1-Amy Schumer's character in the movie Trainwreck. This movie came out in 2015 and was directed by Judd Apatow.  It's a romantic comedy that's super raunchy and funny, but what really stands out is Amy's emotional journey as she falls in love with a sweet guy and decides she wants to grow up into someone who deserves him.
2-The title character from the Amazon Prime series Fleabag. During Covid quarantine, I watched the two seasons of this show twice, almost back-to-back.  Fleabag was created, written by, and stars Phoebe Waller-Bridge … and it is a work of art.  It is so funny, sexy, and sad/touching – all at once.  And again, the core of its impact is driven by the emotional journey of the messy woman at the center.
3-This one is brand new. I just finished watching the limited series Starstruck on HBO Max.  Many people compare this rom-com to Notting Hill, except that it's the man who is a famous actor. But what really struck me about the series was the character of Jessie, played by series co-creator Rose Matafeo. Jessie does not have her life together. She works two dead-end jobs and seems a bit adrift in her life. However, she has such a strong sense of self and is so incredibly funny that it's completely believable that a major movie star can't stay away from her.
If you think of other heroines I might like, tell me in the comments or reach out to me on Twitter at @MKDaytonWriter!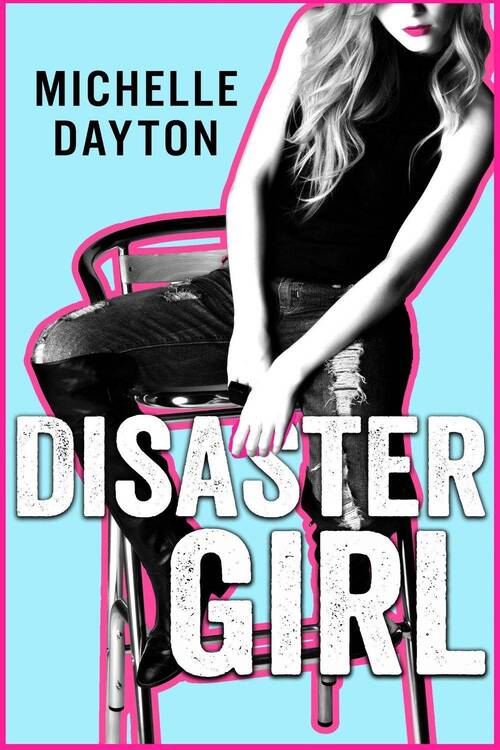 The only thing she knows better than walking into a disaster is digging herself out of one.
Tess Greene knows disaster—dating disasters, computer disasters, family disasters, you name it. But just when her life is finally almost perfect, she's targeted by an internet celebrity who runs a revenge porn site admired by douchebags across the country. She has one month before the entire world will have an up-close-and-personal view of her sexual history. Tess has always handled everything on her own, but for this disaster, she needs backup.
Max Hampshire, a brilliant hacker, is exactly the lifeline Tess needs. What she doesn't need is Max himself. She does not need his quick wit, sexy black-framed glasses, or all-around sweetness. The last guy who helped Tess left with his life crushed and his heart broken, so she knows that staying far away from Max would be safer for everyone.
But safety isn't really an option when dealing with sleazy predators—or love…
Romance Contemporary [Tule Publishing, On Sale: May 25, 2021, e-Book, ISBN: 2940162506379 / eISBN: 9781953647818]
A fierce fabulous heroine, a sweet and geeky hero who fall in love while demolishing a cyber villain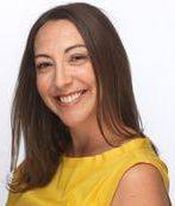 There are only three things Michelle Dayton loves more than sexy and suspenseful novels: her family, the city of Chicago, and Mr. Darcy. Michelle dreams of a year of world travel – as long as the trip would include weeks and weeks of beach time. As a bourbon lover and unabashed wine snob, Michelle thinks heaven is discussing a good book over an adult beverage.