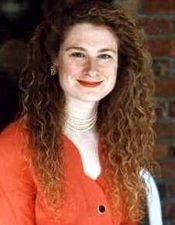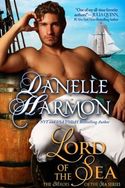 The year is 1813, and you're a young bride whose gorgeous, wealthy, brave, confident, and extremely successful privateer-captain husband is—thanks to a flaw in his own character— about to make a fatal mistake in judgment.
A mistake that will cost him the respect of those who depend on him . . . a mistake that will cost lives . . . a mistake that will lead him into the very depths of hell itself.
Not exactly "hero material," is he?
Or is he?
As a writer, we're called to challenge ourselves, to present fresh new stories and new takes on old tropes because if it isn't interesting for us, it's not going to be interesting for the reader, either. I like to challenge myself, and I never write the same hero twice. And heaven knows, none of my heroes are "perfect." In fact, I've always found it fascinating to take a hero who is far from perfect and make him not only understood, but sympathetic. Not only sympathetic, but lovable. Not only lovable—but heroic.
But just how far can one go? How flawed can a hero be, how far can an envelope be pushed, both with character and with storyline, before you shove the whole thing off a cliff?
We all know the archetypal romance hero. He's a man who's strong, smart, sexy, capable, easy-to-look-at, charismatic, and a born leader. He's Mr. Perfect in our imperfect world, because yes, romance is, in some ways, "fantasy." But even fantasy stands to gain much and take on a whole new dimension when a little reality is introduced.
How many of us are perfect? (And can you think of anything more boring?)
LORD OF THE SEA — my come-back book after a twelve-year hiatus from the writing world—features a deeply flawed hero. He's no Mr. Perfect, even though he's strong, smart, sexy, capable and of course, gorgeous. Very much so. But he was also born with a learning disability (well . . . two of them, actually), and because of that, he's had to struggle to prove himself his entire life. That learning disability has deeply impacted who he is, how he thinks of himself, how he wants others to think of him, and how he goes about making decisions. Captain Connor Merrick is every woman's dream—but inside, he's hiding a secret that he thinks will destroy him, and underneath his confidence and charisma is a man who is desperate to prove himself to the world, to himself, and to his legendary father in whose tall shadow he has grown up. When Connor makes a decision that results in a fatal mistake, LORD OF THE SEA moves into territory that is forbidden in a romance novel . . . territory that "pushes the envelope" . . . territory that moves us from flawed hero to tortured hero, and has readers reaching for a huge box of tissues.
But don't worry. Connor, like all of my heroes, has a journey to undertake, and I gave him a strong, wise, loving woman to walk the road of pain, challenge and growth right along with him. Rhiannon will find the heart and soul of her hero—a heart and soul as worthy of love as the most "perfect" of heroes, and she alone will save him from himself. I hope you'll join the two of them, and a cast of beloved characters from my previous titles, as the two fall deeply in love . . . and Connor finds a way to accept himself, not as the man he thinks he should be, but as the man that he actually is, because as he will learn, what one person sees as a fatal flaw, may actually turn out to be a lifesaving gift.
In the end, love really does conquer all.
—————–
BUY LORD OF THE SEA: Amazon Kindle | B&N Nook | iTunes | Smashwords
Danelle Harmon loves to hear from her readers and can be reached at Danelle@danelleharmon.com, or through any of the following means: web site | Facebook | Twitter
What do you think is a perfect hero? One commenter will win a signed pair of paperbacks by Danelle Harmon: CAPTAIN OF MY HEART and LORD OF THE SEA.
To comment on Danelle Harmon's blog please click here.