Welcome to Fresh Fiction, Danielle! Please tell us about yourself and your new book, ALL WE LEFT BEHIND. 
Thank you for the invitation to be here! A little about me is that I am a child and family counsellor in private practice and I split time between Vancouver and Mayne Island Canada. I write historical fiction as Danielle R. Graham and contemporary fiction as D.R. Graham. All We Left Behind debuted on the Toronto Star and Globe & Mail Bestsellers lists in Canada and released in the US on March 30th! All We Left Behind is an emotional untold story of World War II, set against the backdrop of the internment of Japanese Canadians from Mayne Island, BC. Mark Sakamoto, author of Forgiveness, and winner of CBC Canada Reads, calls All We Left Behind, "As heartwarming as it is heartbreaking." Glynis Peters, international bestselling author of The Secret Orphan, calls it, "Heart-wrenching. Emotional. A powerful story of wartime love and devotion."  
I haven't read many books set during WWII in Canada. What made you set your novel in British Columbia? 
I grew up in Steveston BC, which is a predominately Japanese-Canadian fishing village and I have a family cottage on Mayne Island, BC where the story is set. The historical events portrayed in All We Left Behind are based on true events for the community of Japanese Canadians who lived on Mayne Island and in Steveston during WWII. My nephews have Japanese-Canadian ancestry and their great-grandfather on one side of the family was interned in Canada during the war. Their great-grandfather on the other side of the family was a RCAF spitfire pilot who was shot down during the war. In All We Left Behind I tell the emotional story of both sides of our family history in Canada and overseas during the war.
WWII novels can often be harrowing and ALL WE LEFT BEHIND is no different. How did you approach the more difficult aspects of this novel, like Chidori and her family's experience being expelled from the British Columbia coast during the internment of Japanese Canadians, as well as Hayden's role in the Royal Canadian Air Force? Was it difficult to find balance between these tough storylines with the budding romance between your two main characters?  
Balancing the despair with the hope is one of my favourite parts of telling historical stories because the resilience of the human spirit and triumph over adversity is important, not only in literature but also in life. As a psychologist, I listen to traumatic life events and tragic family histories, and what resonates the most is always the strength of the survivors who, against all odds, hold onto hope and love and forgiveness. It's important that historical atrocities like the dreadful events of WWII be remembered so they will not be repeated, and the retelling of cruelties and injustice needs to be authentic and emotionally impactful for the reader, but the unwavering love and tenacious courage is also an important part of the story because it leaves us with a sense of hope in the end.
Why do you think readers always come back to stories set during WWII? What did you enjoy about writing during this time period?  
People come back to read stories from the time period of WWII, and new readers to the genre are drawn in, too, because it is an example of humanity at both its worst and most triumphant. The destruction of war terrorized a huge portion of the world, across cultures and continents, and through the generations. So many families were impacted by those devastating historical events and we read about their experiences because we truly want to understand the sacrifices made during such a dark time for the world. In Canada alone, which has a proportionately tiny population, more than one million Canadians served in WWII, more than forty thousand were killed, approximately nine thousand were taken prisoners of war, and twenty-two thousand Japanese Canadians were interned. The people of Europe suffered immensely–whether innocent victims of heinous hate crimes, children of war, or eighteen-year-olds sent off to fight for justice–and the scars in the landscape, the cemeteries and memorials serve as reminders that our freedoms came at a cost that should never be forgotten or taken for granted. Hearing untold personal resistance and survival stories about how the war impacted the individuals, the families, and the communities is not only emotionally riveting, it also educates us and ensures that we know what to look for when the type of popular thinking and propaganda that was used in Nazi Germany rears up again. Lest We Forget.
ALL WE LEFT BEHIND is a change in genre for you! You also write under the name D.R. Graham and have written romance, suspense, and young adult titles. Was it hard making the switch to historical fiction? Is there another genre you want to try writing in someday?  
I have eclectic tastes in literature, art, and music, and I like to experiment with different genres partly for variety and partly to challenge myself to learn and experience different things. All of my stories start with a seed of universal emotion and then the characters appear in my imagination to tell me their story. I just write it down. Sometimes the character who tells me the story is a teen girl who has a crush on the boy next door but life and growing upkeep getting in the way. Sometimes it's a cowboy who will lose the ranch if he doesn't drop out of college and go home to help his sick dad. Sometimes it's an outlaw biker who owes his life to his brothers but wants out of the gang of organized crime they run. Even though my characters are all wildly different, I like spending time in all of their worlds. I'm curious to understand them and I care about what they are going through emotionally. 
Historical fiction takes longer to write because there is more research and fact-checking involved but it is rewarding in the end to have a story that tells both a historical and a human story.
The next thing I will probably challenge myself to do someday is write a screenplay format rather than a novel.
What can readers expect from you next?  
Ooh, I'm very excited about the project I'm working on right now. It's still hush-hush at this point but I can tell you it is my next Historical Fiction. It is set in Vienna against the backdrop of the Anschluss and Kristallnacht and spans to other continents throughout the war as the diverse cast of characters flee Nazi Germany invasions.
Rapid Fire Random Questions
Favorite candy: Dark chocolate
Favorite way to be kind to yourself: Yoga
Best compliment you recently gave to someone: I don't know if what I think is a great compliment to someone is necessarily received by them as great, but I do tell people, "I like who you are, just the way you are."
Favorite flower: Freesia
Random interesting fact you like to tell people: I was born in Yukon Territory
Best vacation you've ever taken: A tour of Europe
Earliest celebrity crush: Remington Steele
Cake or pie: Hmm, can I say dark chocolate again?
Last book you read that you really LOVED: Medicine Walk by Richard Wagamese
You have a totally free afternoon – no deadlines, no obligations, no Twitter notifications!  What do you do?: Go for a hike in the forest and take some pictures.
'Heart-wrenching. Emotional. A powerful story of wartime love and devotion' Glynis Peters, author of The Secret Orphan
A powerful and incredibly moving historical novel inspired by an untold story of the Second World War.
Vancouver 1941
As the war rages around the world, Hitler's fury is yet to be felt on the peaceful shores of Mayne Island. Sweethearts Hayden and Chidori are in love.
But everything changes after Pearl Harbor.
Now seen as the enemy, Chidori and her family are forced into an internment camp. Powerless to help them, Hayden joins the Royal Canadian Air Force to bring about an end to this devastating war – the thought of Chidori is all that keeps him alive.
Can they both survive long enough to be reunited?  Or will the war be the only thing to separate their love?
Historical | Fiction [One More Chapter, On Sale: March 30, 2021, Paperback / e-Book, ISBN: 9780008412418 / eISBN: 9780008387143]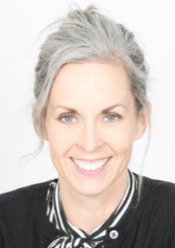 Danielle R. Graham is a multi-published author of historical fiction and romance. She writes contemporary Young Adult and New Adult novels under the author name D.R. Graham. She is also an art and play therapist in private practice. Her novels deal with issues relevant to young and new adults in love, transition, or crisis. She currently splits time between Mayne Island and Vancouver, British Columbia.