When I was pregnant with my daughter about fourteen (fourteen?!?) years ago, I read everything I could get my hands on about how to be the best parent and how to raise a loving, healthy child. One piece of advice I came across over and over again was this: if you read to your child every day–before they can read themselves before they can even tell you they're enjoying the story before they're even born–you will instill a love of reading in your child that will last a lifetime.
Parents, I'm here to tell you, it's all lies.
As a toddler, sure, my daughter loved having me sit in her room reading story after story to her at bedtime. We'd snuggle as we made our way through three, four, ten books at a time. Winnie the Pooh, the Berenstain Bears, If You Give a Cat a Cupcake. I would use different voices and she'd laugh along, scolding me if I used the wrong voice or slipped out of character. Finally, I would tell her, "That's enough for tonight. It's time to go to sleep." And I would tuck her in, kiss her goodnight, and tiptoe out of her room with a smile on my face, thrilled by the little reader I'd spawned. Soon, she would love to read on her own. Maybe she'd even become a writer like me! I couldn't have been more proud.
Or more wrong.
The downhill slide began somewhere during elementary school when reading became less of a pastime to be cherished and enjoyed. Each night, part of her homework was to read a certain number of pages or for a certain amount of time. She could choose her own story, and often chose the same stories we'd enjoyed together over the years. It was still something we could do together–sitting on her bed, her tackling her assigned reading, me devouring romance novels on my Kindle. And when she finished her allotted number of pages for the evening, I'd top things off with a short story from her younger days–The Little Critters, The Cat in the Hat, The Bear Snores On. I'd tell her she could read some more on her own, but she was tired and just wanted to go to sleep. And I would tuck her in, kiss her goodnight, and stroll out of her room wondering if she really did love to read on her own.
Then came middle school. Reading was homework, mandated, obligatory. Something that had to be done. And after the reading, there were essays that needed to be written. I stopped sitting with her while she read and wrote because the assignments were more time-consuming and I had things to do. But when she was done, I'd offer to read Guess How Much I Love You?, Good Night Moon, and Where the Wild Things Are. I'd even do the voices! But she wasn't interested… and she needed to catch up on her snaps. Eventually, I gave up, resigning myself to the fact that reading might never be her thing.
(Insert deep, heart-broken sigh here.)
But then one night, something miraculous happened. I opened the door to my daughter's room to tell her it was late, time to get off the cell phone and go to sleep. To my surprise (and elation, if I may say so), she wasn't using her phone. It was sitting on her nightstand, plugged into the charger. No, under her covers, leaning against her pillow, was a book! The Last Kids on Earth, an illustrated sci-fi romp she'd brought home from the school library. I asked her if the book was homework, and if she had a certain number of pages she needed to read by the next day. But she said no. No! She'd brought the book home because it looked like a fun story, and she wanted to read it on her own.
On her own!
Over the next few weeks, she brought home every book in the series. She didn't read them quickly—maybe only a few pages a night–but she finished them all. We talked about the stories, and she clearly enjoyed them. She told me about the characters, the different monsters they encountered, and the things they learned along the way. All my fears were put to rest. There was a chance she might end up a reader after all!
I'm still holding out hope she'll let me do the voices again one day, too.
A Killer Instinct Novel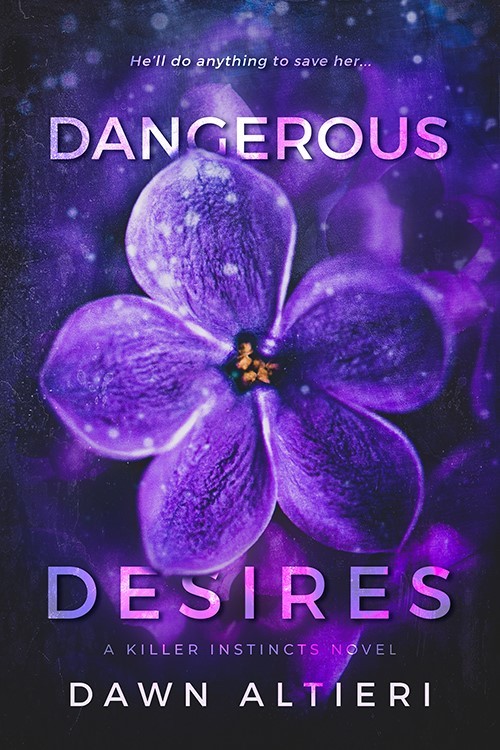 Three years after Emma Sloane's wealthy fiance's mysterious death, she's finally ready to move on and pursue her own dreams. But her plans are derailed when she's attacked outside her New York City apartment in what she thinks is a random violent incident. Then other women who look just like her start turning up dead…
Homicide Detective Jake Quinn is haunted by the one case he couldn't solve. When he's put in charge of a new high-profile murder case, he interviews a victim who escaped a similar attack—and to his shock it's Emma, the former fiancée of his unsolved murder victim.
Neither expects the sparks of attraction between them. But the killer escalates, clearly targeting Emma, and Jake's job is on the line. Can he solve this case before it's too late for both of them?
Romance Suspense [Entangled: Amara, On Sale: January 14, 2020, e-Book, ISBN: 9781660352739 / eISBN: 9781660352739]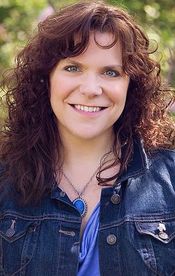 A lifelong resident of northern New Jersey, Dawn Altieri has been scribbling stories practically since birth. After reaching a milestone birthday (she won't say which one), she figured it was about time she took a shot at writing professionally.
With an overactive imagination and a slightly twisted mind, she enjoys reading dark and dangerous tales almost as much as writing them. When she's not curled up on the sofa with her laptop, her latest story, a box of chocolates and a cup of tea (or a glass of wine, depending on the time of day), she can be found volunteering in the world of animal rescue. To keep a roof over her head, she works in the printing industry as a graphic production artist. She shares her home with her husband and daughter, and a menagerie of rescued fur-babies