1–What's the name of your latest release? 
Witness Protection Widow
2–What is it about?
Allison James witnessed a murder. The only way for her to stay alive and ensure the killer is brought to justice is to go into hiding with the Witness Protection Program until the trial. Ali didn't expect the man sent to protect her to be the same one who once broke her heart.
3–What word best describes your heroine(s)?
Brave.
4–What makes your hero irresistible? 
His determination not to let Ali down again.
5–Who are the people your main characters turn to when they need help?
Colt Tanner and Branch Holloway
6–What do you love about the setting of your book?
My family and I lived near Winchester for fifteen years. We love the area and still have many friends there.
7–Are you a plotter (follow an outline) or a pantster (write by the seat of your pants)?
I typically create a loose, very vague outline but I allow the story to go where the characters take it as I'm writing.
8–What is an ideal writing day for you?
Rise early. Drink lots of coffee. Work uninterrupted for several hours.
9–Do you listen to music while you write, need total silence, or do you have the TV on?
Sometimes silence. Sometimes music. The music is generally a part of the actual creating and the silence is during the editing and polishing. 
10– How do you approach research?
For settings, I prefer to visit. To spend a lot of time looking at houses and neighborhoods. Potential spots for crimes to happen. When researching occupations or elements of the plot, I spend a lot of time on the internet and interviewing folks in the field.
11–What is your publishing journey story?  
I've written since I was nine years old. I can't remember not writing stories. I didn't slow down long enough to actually pursue my writing as a career until after my second child was born. I was in my mid-thirties and I think I realized I didn't want to keep putting it off. I wanted to make it happen! I sold my first book 20 years ago and I've written and published more than 150 since.
12–Do you have critique partners/writing groups you want to give a shout-out to?  
In the very beginning, I belonged to a critique group but not in the past seventeen or so years.
13–What're the most frustrating things about being an author?  
The worry that a story could be better. No matter how hard you work and the great reviews you get, I think you always feel as if you could do better. We're very hard on ourselves.
14–What's your favorite scent?
Maple Vanilla
15–What movie will you watch no matter what if it's on TV?  
The Long Kiss Goodnight
16–Do you like breakfast, lunch, or dinner best?
Breakfast
17–What's one thing you wish you knew more about? 
Forensics! I would love to know EVERYTHING about this amazing subject!
18–What's the silliest thing you've recently done? 
Well, I'm not sure this is silly but it's certainly fun! Once a week my four-year-old grandson and his little two-year-old brother spend the night with me. Each time we do a mystery. The four-year-old LOVES mysteries. So I pretended to be missing and the boys had to find the clues to where I was. It was quite fun!
19–What can readers expect from you next?
Look for another Winchester, Tennessee book, BEFORE HE VANISHED, next month. Then coming in late March is my next Undertaker's Daughter book, THE DARKNESS WE HIDE!  Also, in July is my next big thriller, TRUST NO ONE.
20–How can readers reach you?
I'm on Facebook, Instagram and Twitter. Sign up for my newsletter at DebraWebb.com!
Winchester, Tennessee #5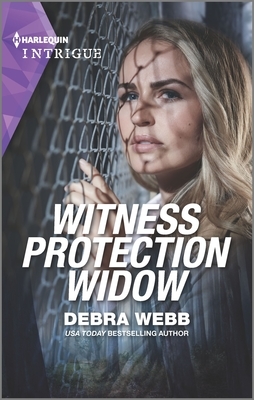 Can the witness protection program keep her identity secret?
After Allison James finally escapes her marriage to a monster, she becomes the star witness in the case against her deceased husband's powerful crime family. Now it's up to US Marshal Jaxson Stevens, Ali's ex-boyfriend, to keep the WITSEC widow safe. But as the danger escalates and sparks fly, will Jax be able to help Ali escape her ruthless in-laws?
Romance Suspense [Harlequin Intrigue, On Sale: January 21, 2020, Mass Market Paperback / e-Book, ISBN: 9781335136275 / eISBN: 9781488067150]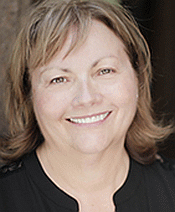 DEBRA WEBB is the USA Today bestselling author of more than 150 novels, including reader favorites the Shades of Death, the Faces of Evil and the Colby Agency series. She is the recipient of the prestigious Romantic Times Career Achievement Award for Romantic Suspense as well as numerous Reviewers Choice Awards. In 2012 Debra was honored as the first recipient of the esteemed L. A. Banks Warrior Woman Award for her courage, strength, and grace in the face of adversity. Recently Debra was awarded the distinguished Centennial Award for having achieved publication of her 100th novel.
With more than four million books in print in numerous languages and countries, Debra's love of storytelling goes back to her childhood when her mother bought her an old typewriter in a tag sale. Born in Alabama, Debra grew up on a farm. She spent every available hour exploring the world around her and creating her stories. She wrote her first story at age nine and her first romance at thirteen. It wasn't until she spent three years working for the Commanding General of the US Army in Berlin behind the Iron Curtain and a five-year stint in NASA's Shuttle Program that she realized her true calling. A collision course between suspense and romance was set. Since then she has expanded her work into some of the darkest places the human psyche dares to go.