I write the Ellie Stone mysteries, a series featuring a young newspaper reporter set in the early 1960s. In the seventh installment, TURN TO STONE (January 21, 2020), Ellie is in Florence, Italy for an academic symposium honoring her late father. But just as she arrives on the banks of the Arno, she learns that her host, Professor Alberto Bondinelli, has been fished out of the river, quite dead. Then a suspected rubella outbreak leaves ten of the symposium participants quarantined in villa outside the city with little to do but tell stories to entertain themselves. Making the best of their confinement, the men and women spin tales and gorge themselves on fine Tuscan food and wine. And as they do, long-buried secrets about Bondinelli and his checkered past rise to the surface, and Ellie must figure out if one or more of her companions is capable of murder.
It was great fun—challenging, too—researching and writing about one of my favorite places on earth, Florence. There's so much history and art to be found, literally, on almost every corner. Ellie, of course, has visited Florence before. In 1946, shortly after the end of the war, she accompanied her father on an academic tour of Italy. But she was only ten years old at the time and didn't fully appreciate the opportunity she had. She liked Venice most of all. Her fondest memories of Piazza San Marco are the gelato and feeding the pigeons. So now, at the age of twenty-seven, she's mature enough to make the most of her trip to Florence. She visits all the museums, caffès, churches, landmarks, and restaurants she can manage. The sights run the gamut from the bronze Porcellino statue in the Mercato Nuovo, to the Basilica of Santa Croce and Dante's cenotaph, to Ponte Vecchio, where she receives her first pizzicotto sul sedere (pinch on the backside) while admiring the Arno.
Ellie also runs into a small menagerie of animals in TURN TO STONE, some in the city itself, and others at the villa in Fiesole where she and the others are quarantined. Here are five of them.
Number 1: Mosquitoes. If you've ever visited Florence in summer, you'll understand Ellie's suffering.
Number 2. Little Leon. If you read the sixth other Ellie Stone mysteries, and if you've paid close attention, you know that there are only three characters who have appeared in all six. Ellie, of course, is one. Her closest friend and sometimes investigative partner, Fadge, shows his large self in all the books. And then there's little Leon, a Chinese pug who somehow waddles into a scene in each book for a Hitchcockian cameo. He's always the same dog, but with a different mistress in a different city. A surreal touch I put in for fun. Here he is in Florence.
Number 3. Benito/Antonio the cat is the brown-striped tabby who roams the grounds of Villa Bel Soggiorno, where Ellie and her new friends are quarantined. He's a friendly little guy who seems to like Ellie. He shows up in a few scenes, including this dramatic encounter between Ellie and the standoffish host, Massimiliano Locanda.
Number 4. Ermenegildo the rooster. This animal becomes the bane of Ellie's existence during the quarantine. Partial to crowing beneath her window every morning well before dawn.
Number 5. Il cinghiale (the boar)
Ellie worries about the boars on the Fiesole property. And on a walk through the hills, she comes across a boar.
Everyone loves animals. Even if they chase you down hills in Tuscany.
Ellie Stone Mystery #7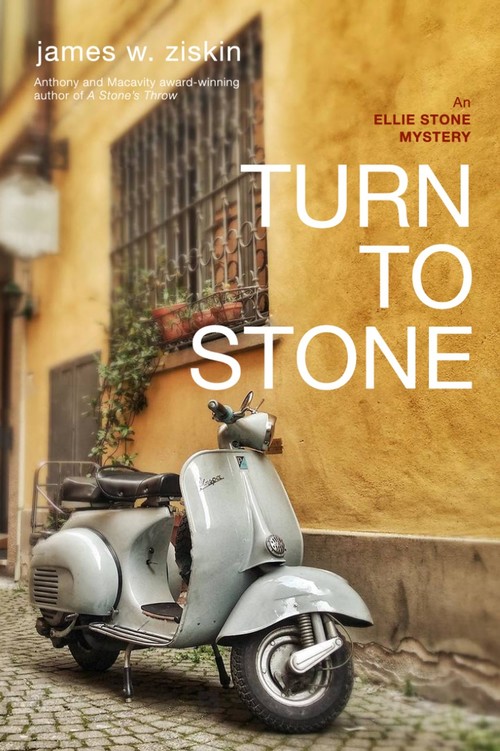 This 1960s-era locked-room mystery takes Ellie Stone to Florence, Italy–a seemingly idyllic setting, which in this case has sinister undertones.
Florence, Italy, August 1963. In Italy to accept a posthumous award for her late father's academic work, "girl reporter" Ellie Stone is invited to spend a weekend outside Florence with some of the scholars attending the symposium. A suspected rubella outbreak leaves the ten friends quarantined in the bucolic setting with little to do but tell stories to entertain themselves. Deciding to make the best of their confinement, the men and women spin tales, gorge themselves on fine Tuscan food and wine, and enjoy the delicious fruit of transient love. But the summer bacchanalia takes a menacing turn when the man who organized the symposium is fished out of the Arno. "Morto." As long-buried secrets rise to the surface, Ellie must figure out if one or more of her newfound friends is capable of murder.
Mystery Woman Sleuth | Mystery Historical [Seventh Street Books, On Sale: January 21, 2020, Paperback / e-Book, ISBN: 9781633885523 / eISBN: 9781633885523]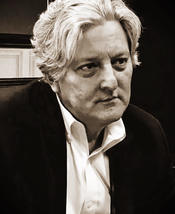 James Ziskin is the author of th award-winning Ellie Stone Mysteries. His books have also been finalists for the Edgar®, Barry, and Lefty awards.
A linguist by training, Ziskin studied Romance languages and literature at the University of Pennsylvania. After completing his graduate degree, he worked in New York as a photo-news producer and writer, and then as Director of NYU's Casa Italiana. He spent fifteen years in the Hollywood postproduction industry, running large international operations in the subtitling/localization and visual effects fields.
His international experience includes two years working and studying in France, extensive time in Italy, and more than three years in India. He speaks Italian and French, and currently lives in Boston.