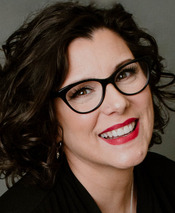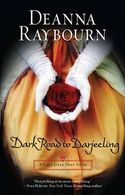 Recently I had a chance to chat with a charming book club in Ohio about my last novel, The Dead Travel Fast. They mentioned that they love to extend their reading experiences by taking field trips that somehow relate to their book club selections. They talked about visiting Washington DC after reading Night, and I jokingly asked them if they were planning a trip to Transylvania after reading my book. (I would not have been at all surprised if they said yes. They were one of the most dynamic groups I've chatted with, and if any club organizes a trek to the Carpathians, it will be them!)
I also had a lovely tweet this week from a reader who is planning an entire dinner party around the release of my newest book, Dark Road to Darjeeling. She's inspired by the Himalayan setting, and I made her promise to send details of every course—I only wish I could be there too. (It is always a good idea to feed a writer. We sometimes forget to forage for ourselves.) But my intrepid book group and my gourmet reader got me pondering all the different ways you might celebrate a book.
I usually confine myself to brewing up some tea when I'm starting a book I have anticipated, and occasionally I'll be motivated enough to whip up a batch of scones. But the possibilities are so much wider than that! You could find gardening inspiration in To Kill a Mockingbird, knit up some mittens with the March girls—or Madame Defarge if you're feeling a little less charitable towards your fellow man. Lily Dale could inspire you to conjure up the dead for a quick chat, and it's hard to read Chocolat without wanting to try your hand at confectionary. You might even seek out some bluebell perfume after reading I Capture the Castle. I've never smelled it, but I suspect it's divine. And Auntie Mame might cause you to buy a turban or a kimono, just to shake things up a bit.
So I wonder, how would you keep a book with you once the cover is closed?