Pendragon's Banner #3
March 2010
On Sale: March 1, 2010
Featuring:
Arthur Pendragon
672 pages
ISBN: 1402218907
EAN: 9781402218903
Trade Size
$16.99
Historical
Buy at Amazon.com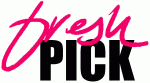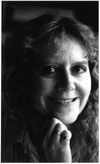 Shadow Of The King
by Helen Hollick
They knew what was coming. Man and beast knew what lay ahead. After the war cry. Bitter the grave.
The final book in the most historically accurate Arthurian legend trilogy, The Shadow of the King is not just a wrap-up novel, but an engrossing story of its own.
Although Britain lies in an uneasy peace, Arthur Pendragon, King of Britain, sets sail for Gaul to defend territories there—leaving his country vulnerable and leaderless. When word comes that the Pendragon has fallen in battle, the powerful Council, headed by Arthur's power-hungry uncle, threatens to overthrow Gwenhwyfar and her young daughter. Gwenhwyfar is also opposed by Arthur's ambitious ex-wife Winifred, keen to advance her own son as rightful heir. But, unknown to Gwenhywfar, events abroad mean a far mightier battle for the Pendragon throne—and for the very future of Britain itself.