Synesthesia is a rare neurological condition where sensory paths are crossed in the brain. You might see musical notes as colors, taste textures like "triangles" or "squares" while eating food, or have a sequence-space form in which dates and numbers occupy a spatial location in your mind.
The condition has always intrigued me, and I've long wanted to write a novel in which the main character experiences the world through this lens. In my latest book, NOT ONE OF US, Jori Trahan has a rare form of synesthesia commonly known as "colored hearing." For Jori, every person's voice has particular colors and textures as they speak. This ability ultimately gives her a unique edge to solve an old murder.
Jori, like most synesthetes, enjoys her condition; for her, this is just the way the world is. But sometimes the condition can be overwhelming if she is enclosed in a noisy room. In one scene at a crowded bar, the background noise "formed a steady drumbeat of colors that swirled and morphed into blackish splatters of ugly blobs."
Her friend Dana's voice is the color of "fizzing green arrows" and another character's voice is "a bruising purple-black, the color of storm clouds accompanied by a howling wind." The longer she knows a person, the more vivid and specific the colors and images become. Her own voice and the members of her family have a genetic similarity and thus share a variation of the same color. Her grandmother's voice is "tiger-orange cubes," while her brother's voice is the same cubed shape, but the color is "marigold with blended specks of orange and yellow." Her own voice is a "bronzed sandstone of shaved ice."
Another of the main characters in the book is Jori's brother Zach who has autism. It's theorized that synesthesia and autism share similar brain connectivity patterns and sensory sensitivities.
You might guess that synesthesia is rare—and it is, but it's not that rare. It's estimated that four to six percent of people have the condition and there are at least 80 different forms it can take.
You might also suspect that artists have a higher percentage of cases and research has shown that synesthetes do tend to have vivid mental imagery and higher levels of creative thinking. Metaphors come more easily for them. Here are a few examples of famous artists purported to have synesthesia:
Musicians: Sir Elton John, Kanye West, Billy Joel, Duke Ellington, Franz Liszt.
Painters: Van Gogh, Melissa McCracken.
Writers: The most famous is Vladimir Nabokov. In his memoir, Speak, Memory, he describes it this way: "In the brown group, there are the rich rubbery tone of soft g, paler j, and the drab shoelace of h… among the red, b has the tone called burnt sienna by painters, m is a fold of pink flannel…"
Actor: Geoffrey Rush. He has both grapheme-color and Spatio-temporal. This is how he describes days of the week: "Monday for me is kind of a pale blue …. Tuesday is acid green, Wednesday is a deep purple-y darkish color. Friday's got maroon and Saturday is white, and Sunday is a sort of pale yellow.."
While these examples might sound extreme, some psychologists speculate that synesthesia is on a spectrum and that many people might have a touch of it and not even be aware they experience slightly crossed sensory paths.
I don't have synesthesia, at least—not that I'm aware of, although I do have a writer friend with the condition.
I find all this fascinating and love to feature characters with unique conditions. For example, in my book Scorched Grounds, the main character suffers from chromophobia which is a fear of a particular color. (In her case—red.) And in my book Cold Waters, the heroine experiences a fugue state that results in partial memory loss.
I'd love to hear if any of you have synesthesia or know someone who does! Also, I'd be interested to know what neurological conditions or mental health issues interest you . . . phobias, psychopathy, dementia, autism, etc. I'm always looking for inspiration!
Note: If you're interested in learning more about synesthesia I found the book, Wednesday is Indigo Blue, to be an excellent source. You can buy it here: https://www.amazon.com/Wednesday-Indigo-Blue-Discovering-Synesthesia/dp/0262516705/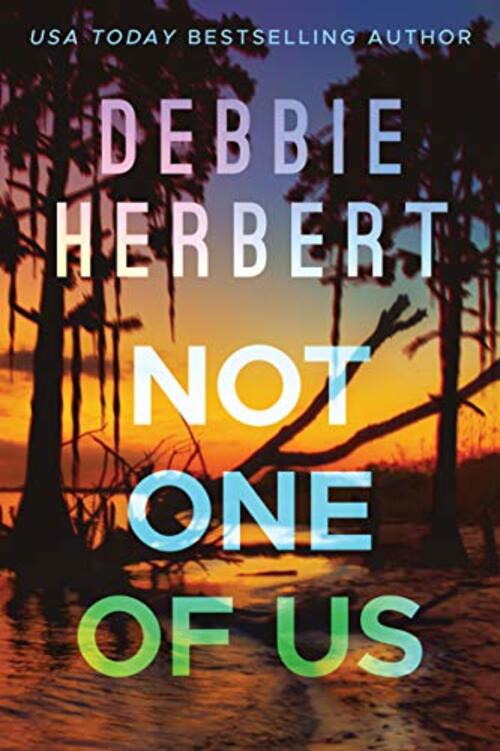 From the bestselling author of Cold Waters comes a brooding thriller about a woman who must decide if safeguarding her family is worth burying a truth that will haunt her forever.
Thirteen years ago, Jori Trahan's boyfriend vanished without a trace. Now, after moving back home to Alabama to care for her ailing grandmother and autistic brother, she comes face-to-face with the deadly mystery behind his disappearance.
Jori has a rare form of synesthesia, meaning she can "hear" colors; to her, tones of voice are as unique as fingerprints. With the help of this ability and a sympathetic cop, Jori comes dangerously close to uncovering the truth. But those responsible will go to any length—including murder—to keep their dark secrets buried.
Soon, it seems that no one in the sleepy bayou town is safe, and after Jori's brother is kidnapped, she knows she must drop the investigation or risk losing her family. But when protecting them means letting an evil deed go unpunished, putting family first may be the last thing she'll ever do.
Thriller Domestic | Suspense Psychological [Thomas & Mercer, On Sale: February 1, 2021, Trade Size / e-Book, ISBN: 9781542024921 / ]
The past breaks open with a bang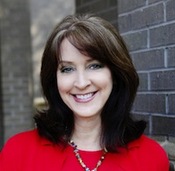 Debbie Herbert writes psychological suspense, romantic suspense, and paranormal romance novels. A USA Today, Publisher's Weekly, and Washington Post bestselling author, she is both traditionally published by Thomas & Mercer and Harlequin as well as Indie published. Herbert was a 2017 RITA Finalist for Paranormal Romance in the national contest sponsored by the Romance Writers of America.
Married and living in Alabama, she roots for the Crimson Tide football team. Her oldest son, like many of her characters, has autism. She's also a past Maggie finalist in both Young Adult and Paranormal Romance.