Danielle: Hi, Marie! Welcome to Fresh Fiction. Please tell us about yourself and your new book, THE RESTORATION OF CELIA FAIRCHILD.
Marie: Hi! I'm happy for the opportunity to talk with you today!
I'm a lot of things – wife, mom, quilter, dog lover – but mostly I'm a writer. So far, I've written nineteen novels that run the gamut from historical to contemporary, set in just about every region of the country. But there's a common thread in all my books; though my characters face the kinds of problems and challenges that resonate with women, my stories always end on an uplifting and hopeful note.
That's why I'm especially excited about introducing readers to Celia Fairchild and her story. Celia is the kind of friend we all wish we had, and her story of restoration and hope is something that I think we all need right now.
Celia writes a popular advice column, called Dear Calpurnia. I loved this aspect of the novel! What sort of research did you do into advice columns and giving good advice? Do you have any favorite advice columnists?  
I've been an advice column junkie for a long time so, in a way, I've been researching this for years! Carolyn Hax is one of my current favorites, but I also went back and read some of the Dear Sugar columns when searching for Celia's voice.
I also tapped into some of my own experiences when approaching the advice portion of the book. For reasons that are entirely unclear to me, people – often people I've only just met –  have always told me their "stuff". It's a big responsibility and it gave me some good insight into Celia's feelings about carrying that kind of weight. She really does care about her readers, and her friends.
Any type of home renovation can be stressful, let alone on a house you didn't know was yours! Celia has quite the project when she makes her way to the house left to her by her estranged aunt. Have you ever done major home renovations? Do you have a "dream" renovation to tackle one day?  
When I was in high school, I took architectural drawing for three years. I was the only girl in the class. Truth is, I signed up because I thought (correctly) that it'd be a good way to meet cute boys.  But that turned out to be the most useful class I ever took in high school. 
I've had over twenty different addresses in eight states in my adult life.  I've built two houses from the ground up and done countless renovations over the years. It is always stressful! But it's also incredibly exciting.  I'm a renovation junkie. If I wasn't writing novels, I think I'd love to flip houses. My dream renovation would definitely be returning a beautiful, historic Charleston single house to its former glory.
Celia is at a crossroads in her life—she's lost her job, her marriage has ended, she wants to adopt a baby, and now she is responsible for a house in a different state. Through it all, however, she has her best friend, Calvin, and she cultivates new friendships in Charleston, creating her own new family. What do you hope readers take away from these special relationships Celia develops?  
One of my favorite lines from the occurs when Celia, who sometimes struggles with her own celebrity, says, "Being well known to a lot of people who admire the person they think you are, the role you play, isn't the same as being important to a few people who know you and love you anyway…That's what family is: the people who love you anyway."
Some of us are born into terrific families, of origin, with relatives who know us well and love us anyway.  Others aren't so lucky.  But if we're open to give love, and to receive it, to accept ourselves and others for what we are, the friends we find along the way become the family we need.
The quaint setting of Charleston is so wonderful throughout this book! I felt like I was on vacation. What did you love most about setting your book there? 
Oh, I can't pick a "most" for this question.  I think Charleston is one of the most beautiful, vibrant, interesting, and culturally rich cities in the country. And if all that wasn't enough, I'm convinced that Charleston has more gifted chefs and fabulous restaurants than any city its size, anywhere. Basically, there's nothing not to love about Charleston.
Have you read/watched/listened to anything interesting that you'd like to recommend? We love pop culture recs of all kinds here at Fresh Fiction! 
Like just about everybody else, my family and I absolutely loved The Queen's Gambit on Netflix.  But recently, we stumbled upon a quirky little series on Amazon Prime, Good Omens, about an angel and a demon who have become very fond of life on earth, and form an unlikely friendship as they attempt to thwart Armageddon. 
What can readers expect from you next?  
I don't like to talk too much about my novels until they're actually finished, but I'm currently working on a book I'm calling Esme Cahill Fails Spectacularly, which should be out sometime in 2022.
Rapid Fire Random Questions 
Summer or Winter?: Summer.
A favorite bookish memory: Reading LITTLE WOMEN for the first time and realizing that Jo was my spirit animal.
If you had to be an animal, what would you be and why?:  Definitely an owl. I'd love to be able to turn my head 180 degrees.
A book you wish was taught in school: Well…a whole lot more of everything written by women authors.  But if I had to pick one, maybe The Custom of the Country by Edith Wharton.
Dusk or dawn?: Dawn.
A personal indulgence you'll never give up: Lattes.
Do you believe in ghosts?: Nope.
Vanilla or chocolate?: Chocolate.
A movie or TV show that you love but feel like no one else likes: Hmm…I can't honestly think of any. But I do feel like the 1939 version of The Women, starring basically every big female star from the golden age of Hollywood and not a single man, is much underappreciated. If you haven't seen it, you should.
You have a totally free afternoon – no deadlines, no obligations, no Twitter notifications!  What do you do?: I'd go up to my sewing studio and work on a quilt.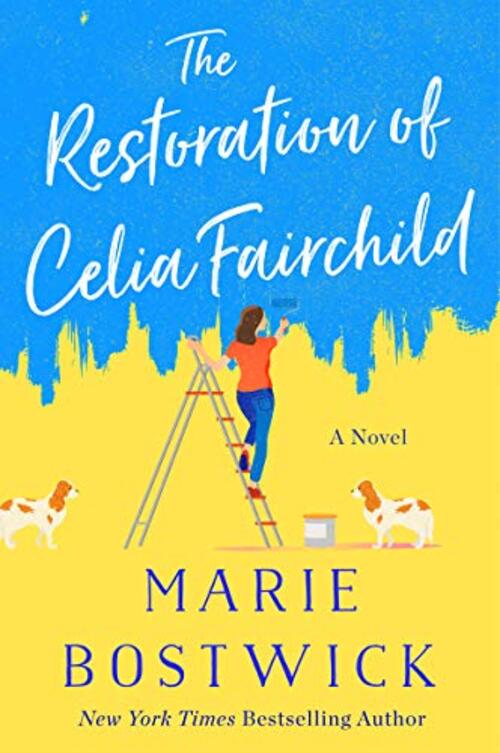 Evvie Drake Starts Over meets The Friday Night Knitting Club in this wise and witty novel about a fired advice columnist who discovers lost and found family members in Charleston, by the New York Times bestselling author of The Second Sister.
Celia Fairchild, known as advice columnist 'Dear Calpurnia', has insight into everybody's problems – except her own. Still bruised by the end of a marriage she thought was her last chance to create a family, Celia receives an unexpected answer to a "Dear Birthmother" letter. Celia throws herself into proving she's a perfect adoptive mother material – with a stable home and income – only to lose her job. Her one option: sell the Charleston house left to her by her recently departed, estranged Aunt Calpurnia.
Arriving in Charleston, Celia learns that Calpurnia had become a hoarder, the house is a wreck, and selling it will require a drastic, rapid makeover. The task of renovation seems overwhelming and risky. But with the help of new neighbors, old friends, and an unlikely sisterhood of strong, creative women who need her as much as she needs them, Celia knits together the truth about her estranged family — and about herself.
Women's Fiction Contemporary [William Morrow Paperbacks, On Sale: March 2, 2021, Paperback / e-Book, ISBN: 9780062997302 / eISBN: 9780062997296]
Restoring power of Friendship amidst uncertainties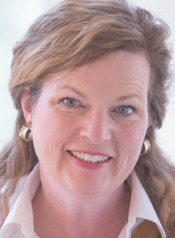 When not curled up with a good book, Marie Bostwick can usually be found in her office, trying to write one.
A New York Times and USA Today bestselling author of eighteen uplifting works of historical and contemporary fiction, Marie's books are beloved by readers across the globe.
Drawing on her lifelong love of quilting and her unshakable belief in the power of sisterhood, Marie's popular Cobbled Court Quilt series has been embraced by quilters and non-sewers alike. Her standalone books have also found a passionate following among lovers of women's fiction. Marie's novel, The Second Sister" was adapted into the 2018 Hallmark Hall of Fame feature film "Christmas Everlasting", starring Patti LaBelle. Marie's most recent novel, Hope on the Inside, was published in March 2019 and was chosen as a Reader's Digest "Select Editions" book.
Marie's latest endeavor is Fiercely Marie, a lifestyle blog that encourages women to live every minute and love every moment. She is currently working on her next novel, "The Restoration of Celia Fairchild", which will be published by William Morrow in the spring of 2021.
Marie lives in Oregon with her husband and a beautiful but moderately spoiled Cavalier King Charles Spaniel.
***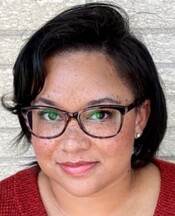 Danielle Jackson Dresser is a contemporary romance author (her debut novel with Berkley will be out in 2022!), avid reader, lackluster-yet-mighty crafter, and accomplished TV binge-watcher.
Once upon a time, she was a publisher publicist and continues to cultivate her love of books and reading by chatting with the best authors in the business as the Editorial Manager of Fresh Fiction and co-host of the Fresh Fiction podcast. Danielle is one of the Boozy Book Broads, a monthly author chat show streamed live on YouTube. She also moderates panels, interviews authors, and hosts a book club at Love's Sweet Arrow, the romance-focused independent bookstore.
Danielle lives in Chicagoland with her very own romance hero husband, darling daughter, and two tempestuous cats. Follow her on Twitter and Instagram, @dj_dresser.