My cell phone rings and I tear my gaze from the darkness to eye Chuck's number on caller ID. "What do you have for me?"
"I emailed you an encrypted file that has a lot of random data you should find helpful. As a point of interest though, I cross-referenced a connection between Roberts and the victim and found nothing."
Nothing means nothing with Chuck. He's that thorough.
"I went further than requested," he continues, driving home that thought. "I cross-referenced his family, his ex-wife, his cases, looking for anything that matched up to the Summer case. There's nothing there."
"There was a 'professor' noted in the file. Do you have anything on him?"
"Yes, I saw that and checked it out, but there's no one that I can connect to Summer or Roberts who fits that title. Not obviously at least. It could be a nickname."
A nickname's an interesting premise, I think, but we need to rule out the real deal at this point. "Look up professors with a literature and/or poetry connection. I'm sure you noticed, but we don't have much of a description."
"Right. I have the description in the file, which is pretty nondescript and includes no distinguishing marks. Got it. He should be easy to find."
I laugh. "Thank you, Chuck. And just in case I haven't told you lately, you are brilliant."
"Yeah, yeah. You gave me chocolate. You're spared excessive compliments until that high wears off." He hangs up.
I flip on my overhead light and grab my file, opening it to do exactly what I came here to do— read and think. For now, I focus on the people close to Summer. He had no girlfriend. His last known ex is now married with kids. Roberts interviewed her and her husband, as well as confirmed their alibis.
I read on and determine that Summer was alone in the world. His parents were killed in a car accident last year. His only sister lives in Ohio where Summer is from. She asked for the body to be transported when released. She did come to Austin right after the murder, and Roberts interviewed her and her husband. He also confirmed their alibi. Roberts was so fast and accurate that he already had bank records for everyone in question checked to look for signs of a paid hit. Nothing but "the professor" written down and circled a number of times.
God, I wish I could talk to Roberts.
I scan farther down the page and find notes that indicate the sister plans to sell the bookstore. Good luck with that. It's now the scene of a murder. I scribble down a few notes: Easy target. No close family. What about friends? I flip to another page. Roberts covered that, too. He interviewed at least half a dozen friends and ruled them all out with alibis. I'm impressed.
I read the preliminary crime scene reports and not for the first time. I keep going back to the cleanliness of the crime scene. We found no foreign hair or DNA at the scene, but there were glove prints, indicating that the killer wore gloves. He knew what he was doing, and either his head and body are shaved, or he's covering up well, and that includes his head, perhaps using a skintight swim cap. To me, this skill level indicates experience. This was not a one and done. I make another note: Killed before.
We need to find his previous victims.
I've just shut the file and set it on my seat when my gaze catches on a shifting shadow near the bookstore. My body stiffens, stills, but that doesn't stop the surge of adrenaline jacking up my heart rate. I flip my overhead light off and stare into the inky blackness of the side of the store, into the very space I'd considered shelter for a killer, ironically looking for that killer now. Time ticks by in minutes, not seconds, while I wait for another shadow to appear, another shift of the darkness that doesn't come.
But I feel the energy charged around me. I'm not the only one here. He's here, our killer is here, and I can't—I won't—let him get away. My free hand settles on the butt of my weapon and I reach for the door.
Excerpted from The Poet, by Lisa Renee Jones. Entangled Publishing, 2021. Reprinted with permission.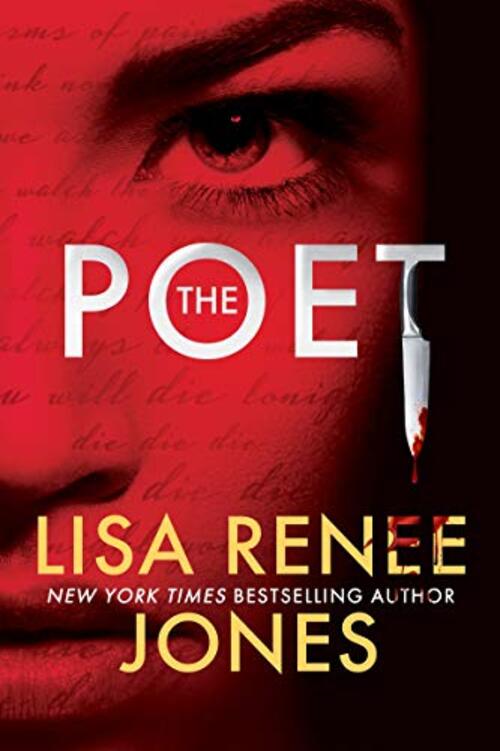 Some call him friend or boss.
Some call him husband or dad.
Some call him son, even a favorite son.
But the only title that matters to him is the one the media has given him: The Poet.
A name he earned from the written words he leaves behind after he kills that are as dark and mysterious as the reason he chooses his victims.
One word, two, three, a story in a poem, a secret that only Detective Samantha Jazz can solve. Because he's writing this story for her.
She just doesn't know it yet.
Thriller Psychological | Thriller | Suspense [Entangled: Amara, On Sale: March 9, 2021, Paperback / e-Book, ISBN: 9781682815175 / eISBN: 9781682815182]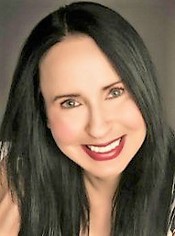 New York Times and USA Today Bestselling author Lisa Renee Jones is the author of the highly acclaimed INSIDE OUT SERIES, and is now in development by Suzanne Todd (Alice in Wonderland, Austin Powers, Must Love Dogs) for cable TV. In addition, her Tall, Dark and Deadly series and The Secret Life of Amy Bensen series, both spent several months on a combination of the NY Times and USA Today lists.
Since beginning her publishing career in 2007, Lisa has published more than 40 books translated around the world. Booklist says that Jones suspense truly sizzles with an energy similar to FBI tales with a paranormal twist by Julie Garwood or Suzanne Brockmann.
Prior to publishing, Lisa owned multi-state staffing agency that was recognized many times by The Austin Business Journal and also praised by Dallas Women Magazine. In 1998 LRJ was listed as the #7 growing women owned business in Entrepreneur Magazine.
Lisa loves to hear from her readers.