Book recommendations from Fresh Fiction Senior Reviewer, Debbie Wiley! You can read more of her reviews and columns here. Enjoy!
—
Comfort reads have always been an important part of my life. Some of my oldest (and favorite) books I own have been read and reread, particularly when life seems a bit tougher than normal. While many nowadays struggle to agree on just about anything and tensions and turmoil are heightened, comfort reads are a great escape and an excellent form of self-care. One of my all-time favorite comfort reads, THE RED CARNELIAN by Phyllis Whitney immediately pops to mind. However, I'm also finding comfort in new read, particularly cozy mysteries and I want to share a few of my recent enjoyable book escapes.
Any book featuring a bookstore is almost guaranteed to be a hit with me and Lauren Elliott's Beyond the Page Bookstore Mystery series is certainly that! In A PAGE MARKED FOR MURDER, Addison Greyborne has her hands full. Not only is she the owner of Beyond the Page, a book and curio shop, but her flakey cousin isn't coming to work regularly leaving only Addison and her shop assistant, Paige Stringer, during the Fire and Ice Festival. Worse yet, Addie finds yet another dead body, right behind the bakery belonging to Paige's mother, Martha Stringer–and Martha is the primary suspect.
I love so much about A PAGE MARKED FOR MURDER, from the past histories we learn about some of the older residents of Greyborne Harbor to the various relationships between all the characters. But most of all, I love Pippi! Gloria McBride's dog, Pippi, practically steals the show with her absolute adorableness and I'm not surprised that Addie falls in love with the little dog while babysitting her. Lauren Elliott has a magical way of making other books come alive through her mysteries too, not only showing their value monetarily but reminding us all of the joy of reading.
KILLER KUNG PAO by Vivien Chien starts off with a bit of pampering, as Lana Lee is taking a relaxing break from managing her family's restaurant, Ho-Lee Noodle House, to get her hair colored. Lana is at Asian Accents to experiment with a new grey color on her hair. Unfortunately, someone else has something more sinister in mind and now there's a murder to be solved. Lana has suspects aplenty, including some of her friends and even her stylist Jasmine Ming and Jasmine's grandmother. But who really killed Millie Mao and why?
KILLER KUNG PAO is a fun and engaging cozy mystery! The dialogue between the characters is light and fluffy, despite the serious nature of the murder, and you can't help but fall in love with Lana and her inquisitive nature. I love the family camaraderie and sense of community that Vivien Chien develops in KILLER KUNG PAO. Lana's interactions with her sister are hilarious but it's the Mahjong Matrons whom I absolutely adore! I want to spend more time with them and dig into the obviously killer gossip and intrigue that permeates their games. I thoroughly enjoyed KILLER KUNG PAO and can't wait to get to know Lana even better when I dig into the earlier books.
Hallmark movies are a comfort for many, but how about a Hallmark Publishing mystery book? DEAD-END DETECTIVE by Amanda Flower is the first book in a new series, and features Darby Piper as half of Two Girls Detective. Darby and her business partner and friend, Samantha Porter, are at odds over the future of the business when Samantha is killed. Worse yet, the detectives suspect murder and Darby is the prime suspect. Darby will have to team up with Tate Porter, Samantha's owner and her new business partner, if she hopes to have any chance of finding the real killer, saving her business, and staying out of jail.
Oh, what a fun start to a new series! Amanda Flower is one of my favorite cozy mystery authors and DEAD-END DETECTIVE is yet another fun and engaging hit from her. The characters are superb, the mystery is intriguing, and there's even a budding romance in the making. More importantly, there's an ornery cat who quickly jumps in and grabs our hearts and makes the small town of Herrington come alive with personality. I look forward to each and every book I read by Amanda Flower!
What are some of your favorite comfort reads?
—
BOOKS RECOMMENDED IN THIS ARTICLE: 
A Beyond the Page Bookstore Mystery #5
A murder and a missing book have Addie Greyborne running around her Massachusetts town trying to read the clues . . .
 
January isn't the season for the seaside, but the big Fire and Ice festival is keeping bookstore owner Addie busy. Amid the plans for a fireworks display and an ice-carving competition, she's also dog sitting for a friend in the hospital. When Addie goes to her friend's house to gather supplies, she notices an interesting item on the nightstand which belongs to her shop assistant, Paige: a very valuable copy of the beloved children's book The Secret Garden.
But Addie's blood runs cold when she finds something else: a dead body behind the bakery next door to her shop. Martha, the bakery owner, has no alibi—and has been seen in a heated argument with the victim. And the next thing Addie knows, that first edition has gone missing. Is there a connection between the body and the treasured tome? If there is, it's up to Addie to find a killer with a motive as hidden as Frances Hodgson Burnett's famous garden . . .

Mystery Private Eye | Mystery Amateur Sleuth [Kensington, On Sale: October 27, 2020, Mass Market Paperback / e-Book, ISBN: 9781496727114 / eISBN: 9781496727121]
A wintry setting for murder
Can Addie solve another mystery?
***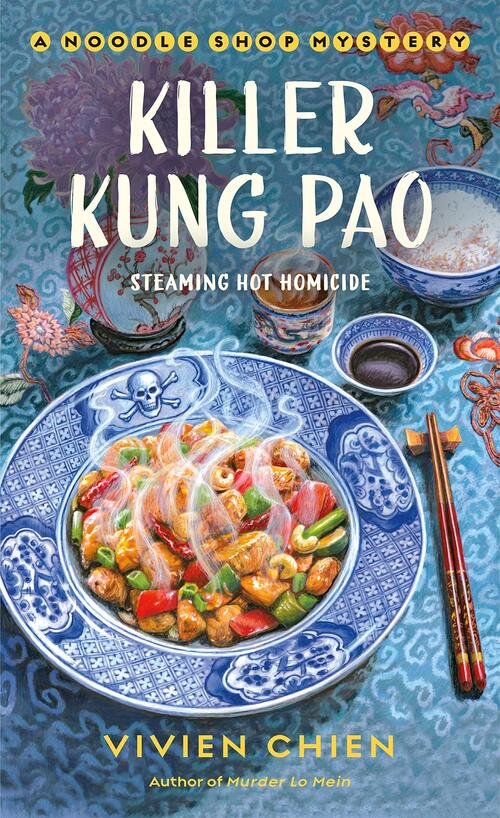 Vivien Chen's Lana Lee returns for Killer Kung Pao, another delectable cozy set in a Chinese restaurant in Cleveland, Ohio!
Is life at the Ho-Lee Noodle House becoming too hot to handle?
Lana Lee's plate is already plenty full. Running her family's Chinese restaurant in Cleveland's Asia Village is challenging on the best of days. But just when Lana thinks she might be able to catch her breath before the weekend–which she's eager to spend with her equally overworked boyfriend, Detective Adam Trudeau–Lana witnesses a car accident in the parking lot. And now she has no choice but to get involved.
June Yi, of Yi's Tea and Bakery, is a serious businesswoman well-known for her heartlessness. But June meets her match when she rear-ends the Cadillac belonging to Mah Jong lover Mildred "Millie" Mao. As each woman curses–and threatens–the other, it becomes clear to Lana that trouble lies ahead. Still, who could have imagined that Millie would end up dead at the beauty salon? The evidence suggests that she was electrocuted while having a foot bath, and all eyes are on June. Can Lana find a way to solve this case before another fatality occurs in Asia Village?
Mystery Culinary | Mystery Cozy [St. Martin's Paperbacks, On Sale: August 25, 2020, Mass Market Paperback / e-Book, ISBN: 9781250228307 / eISBN: 9781250228314]
No one liked Millie Mao… but who wanted her dead?
***
A Piper and Porter Mystery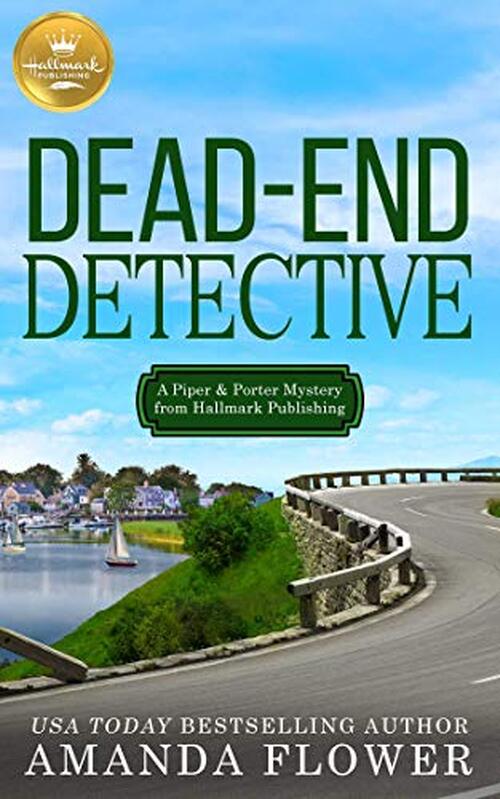 They were the Two Girls Detective Agency. Now, one of them is dead, and the other is suspected of murder.
Darby Piper is in shock. Samantha Porter—her mentor and business partner at Two Girls Detective Agency—has died in a car crash, and it doesn't look like an accident. In fact, evidence is pointing toward Darby.
Darby had expected to inherit Samantha's half of the agency, but Samantha had recently changed the will to leave it to Tate Porter, her nephew, who returns to town.
Tate is no P.I. He's a veteran, a world traveler, and something of a mystery himself. But as he helps Darby delve into secret histories and real estate development plans, he does seem to have a knack for the job. Will the agency have a future…even if Darby can prove her innocence in time?
Mystery Cozy [Hallmark Publishing, On Sale: August 25, 2020, Trade Size / e-Book, ISBN: 9781947892798 / ]