A love for reading was instilled in me at an early age and I remember reading Gothic romances tinged with a touch of mystery as far back as middle school. Cozy mysteries and paranormal stories (urban fantasy especially) were natural fits for me as I grew older but what a great surprise to discover cozy mysteries that blended my love for the genre with my love of the paranormal!

How could anyone not love a magical bookstore? Amanda Flower is quickly becoming one of my favorites for cozy mysteries with that delightful paranormal touch and her series, Magical Bookshop, is practically a must read for all book lovers. Charming Books is exactly the kind of bookstore I would love to browse, a bookstore where the book you need will fly off the shelves just for your reading pleasure. There are three books in the series, CRIME AND POETRY, PROSE AND CONS, and MURDERS AND METAPHORS (releasing in February 2019), and each book is as delightful to read as one would expect. After all, there's a magical bookshop involved!

Magical bookstores aren't my only love, however, as enchanted gardens have captured my heart as well (particularly during gardening season when I aspire to plant my own special corner of the world). Amanda Flower and Bailey Cattrell both deliver wonderful series about gardens. Amanda Flower's Magic Garden Mystery series features two books, FLOWERS AND FOUL PLAY and DEATH AND DAISIES, while Bailey Cattrell's Enchanted Garden series features three books, DAISIES FOR INNOCENCE, NIGHTSHADE FOR WARNING, and MARIGOLDS FOR MALICE. Amanda Flower presents the magical garden against the backdrop of Scotland, offering readers an ongoing story thread as Fiona Knox is discovering the secrets of her inherited garden. Bailey Cattrell takes a different approach. Her garden has tiny faerie gardens hidden within her garden but the main enchanted feature of her stories is Elliana Allbright's uncanny ability to smell just the right scents to help others. Her shop, Scents & Nonsense, features custom-made perfumes. Both Bailey Cattrell and Amanda Flower offer up charming gardens and shops that make me want to visit them.

Susan Wittig Albert has long been one of my favorite cozy mystery authors and her latest book, QUEEN ANNE'S LACE, takes a different approach than the prior books in the China Bayles series. For the first time, China admits that the store, Thyme and Seasons, just might be haunted as we have a mysterious Scottish ballad, the sounds of a ringing bell, and a lavender sprig that keeps popping up in unexpected places. I love that Susan Wittig Albert takes us on a different type of mystery in QUEEN ANNE'S LACE as it gives me a whole new appreciation for Thyme and Seasons. The ghostly presence challenges China's skepticism while offering readers one heck of a good read.

So what are some cozy mysteries with paranormal elements that have grabbed your interest? I'm always looking for my next great read and would love to hear what other readers are enjoying.
***
ABOUT THE AUTHORS MENTIONED: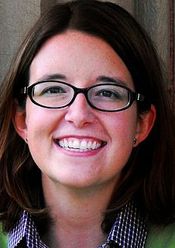 Witty Suspense with hope
Amanda Flower, an Agatha-nominated mystery author, started her writing career in elementary school when she read a story she wrote to her sixth grade class and had the class in stitches with her description of being stuck on the top of a Ferris wheel. She knew at that moment she'd found her calling of making people laugh with her words. Her debut mystery, Maid of Murder, was an Agatha Award Nominee for Best First Novel. Amanda is an academic librarian for a small college near Cleveland. She also writes mysteries as Isabella Alan.
***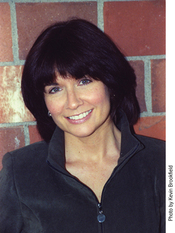 Bailey Cattrell believes magic is all around us if we only look for it. After earning degrees in philosophy and English, she held a variety of positions ranging from driver's license examiner to soap maker. She traveled the world as a localization program manager, but now sticks close to home, where she writes, cooks, and tends to a dozen garden beds. Bailey resides in Colorado with her guy and two felines: Cheesecat the Orange and Minerva the asthmatic wonder kitty.
***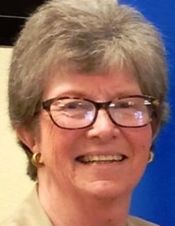 Susan Wittig Albert is the award-winning, NYT bestselling author of Loving Eleanor (2016), about the intimate friendship of Eleanor Roosevelt and Lorena Hickok; and A Wilder Rose (2014), about Rose Wilder Lane and the writing of the Little House books.
Her award-winning fiction also includes mysteries in the China Bayles series, the Darling Dahlias, the Cottage Tales of Beatrix Potter, and a series of Victorian-Edwardian mysteries she has written with her husband, Bill Albert, under the pseudonym of Robin Paige.
She has written two memoirs: An Extraordinary Year of Ordinary Days and Together, Alone: A Memoir of Marriage and Place, published by the University of Texas Press.
She is founder and current president (2015-2017) of the Story Circle Network and a member of the Texas Institute of Letters.