Nerds use to get a bad rap, but I think these days, nerds are everywhere. It's completely acceptable to be a nerd and society has embarrassed it. When you decide to write a series on a team of professional video gamers, you've already hit nerd level. I think most people have it in them to "nerd out" in some aspect of their life, whether it be over a show, book series, hobby, or movie. After writing three books featuring three super sexy gamer boys, I've compiled a list of five reasons why you should date (or marry) a nerd.
Nerds Treat Their Girl Right – Nerds don't expect to have a girlfriend because a lot of times they are so quirky, it takes a special girl to find their nerdy obsessions (nerdom) endearing. So, when they have a special gal in their life, they treat her right and go out of their way to make her feel special.
Endless Supply of Movie Quotes – Let's face it, nerds are always spouting off movie and TV quoted. Pop culture usually is their jam. Think of all those Super Troopers quotes you could have fun with at that next super boring family reunion. Let's keep going, meow.
Problem Solvers – Nerds love to solve problems. It doesn't matter what kind of problem, but they are always figuring out how to fix it. So, if you've got a problem at work, with co-worker or friend, maybe you need to figure out the best way to do something, your nerd boyfriend is the perfect person to turn to for help.
Passionate – This should be obvious. A nerd is a nerd because they are super passionate about something… nerdy. It could be comic books, video gaming, movies, TV, books, tabletop games, computers, the list goes on and on. If your nerd boyfriend is already passionate about their nerdom, you bet your bottom dollar that they're going to be passionate… with you.
Shawn Mendes – Because isn't he just the perfect example of a sexy nerd? He's super talented and passionate at what he does. He knows how to treat you better than any other guy, right? Plus, look at all the confidence that oozes from him when he talks about how much of a Potterhead he is?
There are so many more reason's why dating or marrying a nerd is a good idea. If you have more ways, I'd love for you to find me on social media and tell me about them! In the meantime, I really hope you pick up a copy of Game All Night and find out what Link and his girl Ruby nerd out about it!
Gamer Boy #3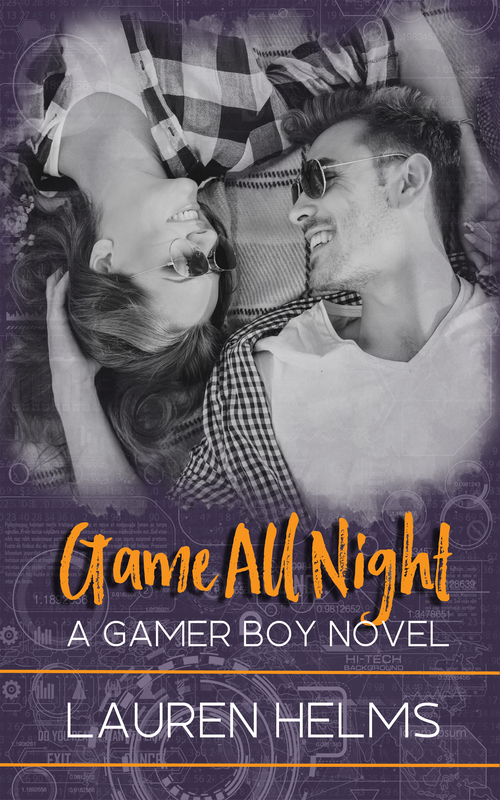 A game between friends…
RUBY
Just friends.
That's all we are,
All we ever were.
But when I finally let myself go,
Let myself really feel,
The only thing I want is him.
Despite how opinionated, frustrating, and charming he is,
We're only friends.
He's my player number two.
But lately, we're powering up,
Trying for more,
And playing this game just might destroy us for good.
LINK
She deserves better,
Better than the game-less douche who gets to have her.
She's strong, feisty, and so damn smart.
Too smart–if you ask me.
And now, I'm amped up for more,
Ready to play this game,
With no "game over" in sight.
** This book can be read and understood as a standalone but
does contain minor spoilers for the first two books in the series. **

Romance Contemporary | New Adult [Amazon Digital Text Platform, On Sale: November 26, 2018, e-Book, / ]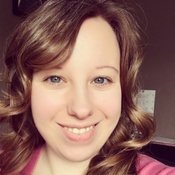 Author Lauren Helms has been an avid reader from a young age. After starting a book review site, that launched her fully into the book world, she decided to take the plunge and write her first novel. Since she was working for a video game strategy guide publisher at the time, she decided to mix what she knew best, video games and romance. Jumping all in, she joined NaNoWriMo and a month later had a 50K word first draft. Lauren lives in Indianapolis, IN with her video game playing husband, two little girl book nerds, and a little boy who will hopefully be a gamer boy too some day!