The first thing you need to know about me is that I LOVE Christmas. I love. . .  well, I guess I should save that for my Top 5 list, huh? Lol.
The other thing you should know about me is that I love romances. So when you combine the two, well, what could be better than a Christmas romance? And that's why I have not one, but two new Christmas romances out this year, CHRISTMAS IN BAYBERRY and FAIRYTALE CHRISTMAS WITH THE MILLIONAIRE. The first is a small town romance and the second is a big city romance because Christmas happens everywhere.
So not only do I get to enjoy the holiday traditions with my family, but I also get to research what other people do for Christmas. Doing research for a book can be so much fun. I'm always learning something new.
Now for my favorite things about Christmas. . .
My family. . . without them, well, Christmas just wouldn't be Christmas. I've been known to switch our Christmas celebration to Black Friday just so the whole family would be together. And you know what, it was just as fun because it's the people who make it special, not all of the other stuff…but between you and me, the other stuff is nice.
The food. . . where do I even begin with this? I have a lifetime of favorite foods such as thumbprint cookies, sugar cookies, nut rolls, whole cranberry salad, seasoned nuts, pecan pies…shall I keep going because I'm really starting to get hungry?
The twinkle lights. . . I just love watching television by the soft glow of the Christmas tree covered with ornaments that each have special meanings and memories.
The bayberry candle. . .  yes, I always have a bayberry candle that I burn all season long. I just love the aroma. In fact, I have one burning as I write this list. And yes, the Christmas tree is lit. And I have the television or with… well, this leads me to my final thing I love about Christmas. . .
Hallmark Christmas movies. . .  I watch them every year. They're so uplifting and festive. When you watch them, you are guaranteed a holiday romance with a happy ending. And perhaps that's why I endeavored to write a Hallmark romance. . . CHRISTMAS IN BAYBERRY. No, it's not a movie, but when I wrote it, it played like a movie in my mind. And I've been told by numerous readers that it reads like a Hallmark movie too.
I'm sharing some holiday cheer by offering a flash sale for a digital copy of CHRISTMAS IN BAYBERRY for 99¢ for this week only!
CHRISTMAS IN BAYBERRY excerpt:
Wes cleared his throat. "So you came to Bayberry the same year I did."
"Really?" Kate looked at him as though trying to picture him as a kid.
He nodded. "I remember you. Ninth grade, right?"
She stared at him. Her fine brows drew together as she pursed her lips. "You look familiar, but I can't place you. I'm sorry. I wish I could."
"It's no big deal." So then why did it feel important to him? "We were just kids."
She gave him a funny look. "I can't believe I would forget you."
"I didn't forget you." Now why had he gone and said that?
Color filled her cheeks. "I don't even want to know what you thought of me back then. I was shy and scared of life without my parents."
"I thought you were wonderful." He smiled shyly. "In fact, to be totally honest, I had a crush on you."
Her mouth gaped. "You did?"
The room grew uncomfortably warm. Why did he keep admitting these things to her? She didn't even remember him, and yet he remembered everything about her, including the small, unsteady smile she'd given him when they bumped into each other, quite literally, after math class. Her pen had fallen to the floor and he'd picked it up for her. It had happened right before his father uprooted them once again and moved them to Atlanta.
His gaze met and held hers. His heart was pounding. "I did."
"I feel really bad I can't remember you. There was just so much going on back then."
"I understand." He really did, now that he knew her past. "It's no big deal."
© Jennifer Faye, Hallmark Publishing, 2020. Reprinted with permission from the author.
—
COMMENT TO WIN: What's your favorite thing about Christmas? Let us know and Jennifer Faye will give one winner a $10 Amazon gift card.
—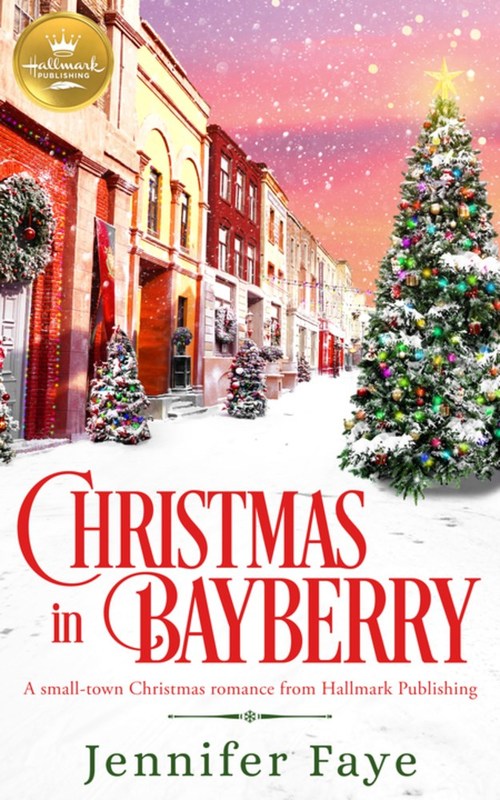 Can a struggling candle company kindle a Christmas romance?
Kate Taylor knows what she wants in life: to one day run her family's candle business, which is at the heart of the close-knit community of Bayberry, Vermont. But the company isn't doing well.
Wesley Adams is on the fast track to be an assistant vice president at his financial firm in Manhattan. Before the promotion is announced, he's sent to this small town from his past to do a analysis of the candle company.
He doesn't expect to bump into his childhood crush, Kate, and when he does, sparks fly. As he spends time in Bayberry, he falls for the town's Christmas traditions—and for her. But he has a responsibility to submit an honest report. Will it extinguish Kate's dreams…along with any chance they have for a future together?
Romance Holiday [Hallmark Publishing, On Sale: July 7, 2020, Trade Size, ISBN: 9781947892811 / ]
An old-time candle firm in need of the Christmas spirit
***
Once Upon a Fairytale Book 3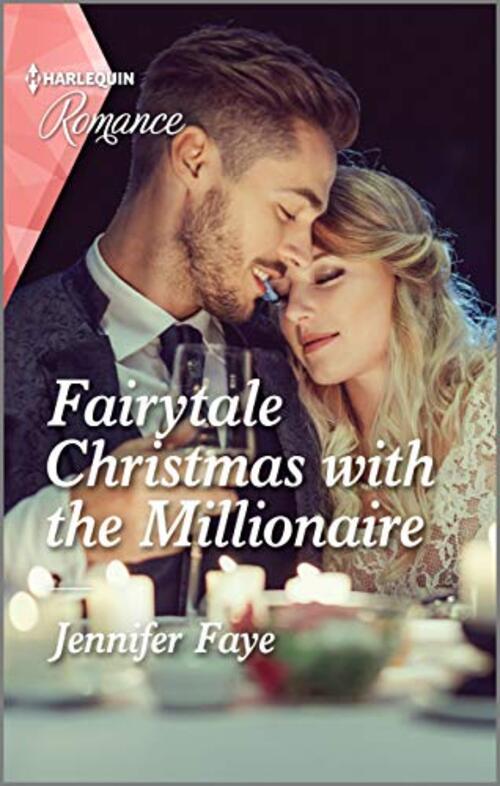 He thinks he has it all. . . 
. . . until he meets his spirited Cinderella!
Under threat of eviction, Alina Martin finds herself making a deal with infamous CEO Graham Toliver. He may be used to getting what he wants, but Alina's not going to back down. Yet as Alina gets to know Graham, she realizes that there is more to the charming CEO than she initially thought–could their arrangement lead to her happily-ever-after in time for Christmas?
From Harlequin Romance: Be swept away by glamorous and heartfelt love stories.
Once Upon a Fairytale
Book 1: Beauty and Her Boss
Book 2: Miss White and the Seventh Heir
Romance Billionaire | Romance Holiday | Romance Contemporary [Harlequin Romance, On Sale: December 1, 2020, Mass Market Paperback / e-Book, ISBN: 9781335556578 / eISBN: 9781488065408]
***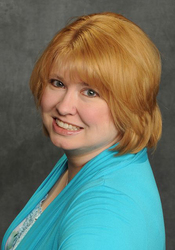 Award-winning author Jennifer Faye pens fun, heartwarming romances. Jennifer has won the RT Book Reviews Reviewers' Choice Award, named a TOP PICK author, and been nominated for numerous awards. Now living her dream, she resides with her patient husband, amazing daughter (the other remarkable daughter is off chasing her own dreams) and two spoiled cats.