There are so many things I love about cozy mysteries, it's hard picking just one, but if I had to, I would say it is the amateur sleuth. Most people would equate the amateur sleuth as to being a busybody, someone who sticks her nose into other people's business, nosey about the lives of her neighbors. But when I created Hope Early, the protagonist in my Food Blogger mystery series, I had a different view of her role in the series.
When I was fleshing Hope's character out, I knew she would be a strong, independent woman. She had to be because she would risk friendships, family relationships, and possibly her life in search of the truth and for justice. Hope isn't a character willing to stand by while someone is being accused or when the victim doesn't seem worthy of justice being sought. After I wrote the first manuscript, I came to refer to Hope as a Boss Sleuth because she takes ownership of what she does, and she doesn't give up until the truth is revealed.
There are a few things Hope has learned since her first foray into sleuthing. She learned early on to doubt everyone's alibi. At first, she was uncomfortable suspecting people of lying. She's gotten over that. Hope learned to challenge authority figures. This is a biggie because the police don't like outside help or interference. That's how they usually think about it. Luckily, her old friend and now love interest is the Chief of Police. So far, he's kept her out of jail. She learned to fine-tune her apology skills. Finding the killer usually means she's crossing boundaries and sometimes a little trespassing is involved. She does seek a lot of forgiveness. One of the biggest lessons she's learned is that a freshly baked batch of muffins goes a long way to get someone to open up to her. She just needs to remember if she brings a cake to keep an eye on the knife because she could be seated across from a murderer.
As I continue to write the Food Blogger series, I keep in mind that Hope is a multi-faceted woman who is kind and understanding and can kick butt when needed. She'll fight for what she believes in even when those closest to her think she's making a mistake. Ultimately, she believes in herself and knows that she's right.
With Hope and all the other amateur sleuths I love, I think this quote "women are like tea bags–you never know how strong she is until she's in hot water," which is often attributed to Eleanor Roosevelt, says it all.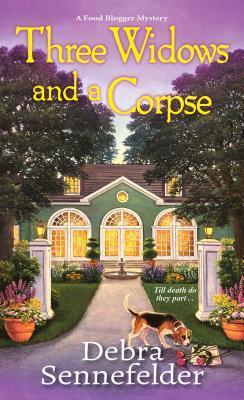 Food blogger Hope Early finds one item not on her scavenger hunt list–a dead husband . . .
Between developing her food blog, Hope at Home, and choosing low-cal recipes for a feature in Cooking Now! magazine, Hope has a full plate. Still, she's never too busy to compete in a Jefferson, Connecticut, tradition–the town's annual scavenger hunt.
But as she races with her team to check off the next item, Hope discovers a grisly surprise–the body of shady real estate developer Lionel Whitcomb, shot in a parking lot. His wife Elaine, who's also in the hunt, gasps and nearly faints. But two other women on the scene cry out that their husband is dead.
It turns out this louse of a spouse was more than a little lax in legally divorcing his former wives. Did one of them put a bullet in the bigamist? Number one suspect and number three wife Elaine begs Hope to investigate. Now Hope is on a new kind of hunt–for a cold-hearted killer and triple widow-maker . . .
Includes Recipes from Hope's Kitchen!
Mystery Cozy | Mystery Culinary | Mystery Woman Sleuth [Kensington, On Sale: October 29, 2019, Mass Market Paperback / e-Book, ISBN: 9781496715944 / eISBN: 9781496715944]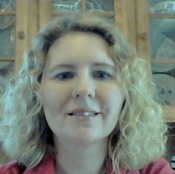 Debra Sennefelder is an avid reader who reads across a range of genres, but mystery fiction is her obsession. Her interest in people and relationships is channeled into her novels against a backdrop of crime and mystery. When she's not reading, she enjoys cooking and baking and as a former food blogger, she is constantly taking photographs of her food. Yeah, she's that person.
Born and raised in New York City, she now lives and Connecticut with her family. She's worked in pre-hospital care, retail and publishing. Her writing companions are her adorable and slightly spoiled Shih-Tzus, Susie and Billy.
She is a member of Sisters in Crime and Romance Writers of America.