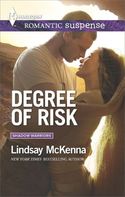 Chief Warrant Officer 4 Sarah Benson, US Army, Medevac pilot, has fallen in love with Ethan Quinn. He's a US Navy SEAL stationed at FOB (forward operating base) Bravo thirty miles from the Afghan-Pak (Pakistan) border.
If you have read the first book, RISK TAKER, Harlequin Romantic Suspense, February, 2014, then you are now reading the sequel. These two characters were seminal for me in many ways. Each had a powerful story to tell in their own right. And then, to put them together in the war and combat environment in Afghanistan, was to test every resolve they owned and believed in.
Ethan sees beneath Sarah's courageous exterior of a Medevac pilot who will not leave those in jeopardy, to bleed out. She was never rescued in the hellish foster home she grew up in until age twelve. Because she was never saved, Sarah has made it her life mission to save others, never wanting them to know what it feels like to survive terror and abuse. He is able to reach her through is poems that he writes and leaves for her at her tent. And he's the only male Sarah has ever, truly trusted. And they are deeply in love with one another.
When her Black Hawk helicopter is shot down in a valley swarming with Taliban, the US Army thinks she and her copilot are dead. But Ethan and the SEALs don't think so. They mount a mission to find out if she survived. Sarah is alive and on her own. And all she wants to do is walk the twenty miles to the closest FOB, Thunder, and find safety. She wants to survive even though the odds are heavily stacked against her.
Ethan and his team find evidence that Sarah has survived. But they are four SEALs in a valley of Taliban that number in the hundreds. They must carefully track her, hoping to catch up to her and remain in the shadows, unseen by their mutual enemy. Eventually, Sarah is captured by Mustafa Khogani, a Hill tribesman chief and leader who hate the Shinwari tribe that lives in the valley. Sarah is put into a situation that is either going to be a replay of her foster family childhood or to allow a six year old boy to be sacrificed.
Sarah's faith and trust that the SEALs will know she's alive and find her, keeps her strong in a situation that deteriorates by the hour. In less than a day, Khogani is going to take her over the border to Pakistan to be sold to a high Al-Qaeda leader who has plans for her. She is a military woman captured in combat. And Khogani knows the public relations coup he's gotten by capturing Sarah.
Only the SEALs and Sarah aren't going down without a fight….
A Navy SEAL fights the most important battle of his life — love — in New York Times bestselling author Lindsay McKenna's Shadow Warriors miniseries.
In the mountains of Afghanistan, her daring rescues have made Medevac pilot Sarah Benson a legend. She loves taking her helicopter where others fear to fly — the danger, the adrenaline…and the distraction from thinking about her own hurt heart.
U.S. Navy SEAL Ethan Quinn is man enough to prize Sarah's valor as well as her beauty. But his efforts to reach his beautiful colleague cannot pierce her armor. Can he prove that it's possible to find love in a war zone?
Ebook available: 3.1.2014
Paperback available: 3.4.2014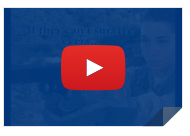 To comment on Lindsay McKenna's blog please click here.