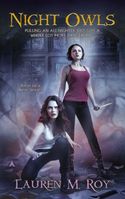 March 2014
On Sale: February 25, 2014
Featuring:
Valerie McTeague; Elly Garrett
304 pages
ISBN: 0425272486
EAN: 9780425272480
Kindle:
B00ED26RWG
Paperback / e-Book
Add to Wish List
New Adult, Fantasy Urban
Buy at Amazon.com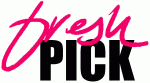 Oh, my!
Pulling an all-nighter just got a whole lot more dangerous
Night Owls bookstore is the one spot on campus open late enough to help out even the most practiced slacker. The employees' penchant for fighting the evil creatures of the night is just a perk…
Valerie McTeague's business model is simple: provide the students of Edgewood College with a late-night study haven and stay as far away as possible from the underworld conflicts of her vampire brethren. She's experienced that life, and the price she paid was far too high for her to ever want to return.
Elly Garrett hasn't known any life except that of fighting the supernatural beings known as Creeps or Jackals. But she always had her mentor and foster father by her side—until he gave his life protecting a book that the Creeps desperately want to get their hands on.
When the book gets stashed at Night Owls for safekeeping, those Val holds nearest and dearest are put in mortal peril. Now Val and Elly will have to team up, along with a mismatched crew of humans, vampires, and lesbian succubi, to stop the Jackals from getting their claws on the book and unleashing unnamed horrors…

Vampires, bookstores, and Creeps… oh my!