I blame Fred Astaire. Years of listening to records entranced by the sublime staccato of his tap dancing made me naturally inclined toward a hero who can keep a good beat. There are a lot of romance novels featuring rock stars of every type. While reading Brooklyn Ann's recent book TEMPTING BEAT, I began thinking about just how many of my favorite books have diverting and delicious drummer heroes.
"For life can be delish
With a sunny disposish"
Ira Gershwin
"You know, you can be kind of intense sometimes, Malcolm Ericson. You come across as this happy-go-lucky-type dude most of the time, but you are in fact a man of many layers."
—PLAY by Kylie Scott
I love a charming and witty hero. Mal Ericson, from Kylie Scott's Stage Dive series, is the first drummer hero I read about. It's easy to see immediately why Mal, a fan favorite, is still talked about years after his book PLAY came out. Mal's manic energy, good humor, and highly amusing sexual confidence is vastly entertaining. Anne Rollins is fighting a losing battle trying to resist Mal's charm once he picks her to be his fake girlfriend. Over the course of PLAY, Anne sees that Mal is more than the charismatic drummer and sexy distraction. This rock star is nursing a hidden pain when he meets Anne. Anne provides comfort when Mal needs it but calls him on his bs when he needs it too. At times it can be hard to tell, for Anne as well as readers, when Mal is being serious or when he's playing around. Serious Mal and fun Mal are both a hoot and utterly fantastic, but it makes for a whirlwind of a romance. Mal fans everywhere can rejoice since Kylie Scott has recently come out with a short story featuring Mal and Anne in the multi-author anthology COCKTALES. After reading PLAY, you might be prone to fervid dreams with "pumpkin" repeating over and over in an endless erotic loop.
"You're a genius, baby, but you act – you act like a goofball most of the time."
—WICKED BEAT by Olivia Cunning
All of the men in Olivia Cunning's Sinners on Tour series are gorgeous hunks of metal and intense in different ways. The favorite of many a fangirl of this fictional band is the naughty and seemingly unattainable Trey Mills. With one flick of his hair, or come-hither look, Trey can have any man or woman he wants. In WICKED BEAT, Trey's bandmate Eric fights to stand out and show the object of his affection that he is just as worthy of being desired as Trey. Eric Sticks, lovable goofball drummer extraordinaire, is my favorite hero in the Sinners on Tour series. He is described in WICKED BEAT as part Mr. Romance and part Mr. Porn Star. I love Eric because he is friendly, loves a good joke, and has a wonderful vulnerability. In HOT TICKET, readers get the first real glimpse of Eric's loneliness and childhood hurt. In WICKED BEAT, he finds a woman who laughs at his lame yet adorably cornball jokes and appreciates his hidden sensitive soul, his musical brilliance, and his passionate nature. I love that Eric and Rebekah act like equals and partners in crime. As Trey observes, they have more fun and laughter in their sexual escapades than anybody. Since this is my favorite couple, I'm so happy that Olivia Cunning continued their story in "Sweet Love of Mine" (in the wedding anthology SINNERS AT THE ALTAR featuring characters from the Sinners on Tour series), and their honeymoon story ALMOST PARADISE. In each progressive story, Olivia Cunning shows how Eric and Rebekah understand each other better the longer they spend together, and their love grows therefore. Reading about these two, you'll break out laughing, cringe at some of their erotic trysts, and get caught up in the depth of their affection.
"A rock star who cooks and like cats? If he's good in bed too, maybe you should get serious."
—TEMPTING BEAT by Brooklyn Ann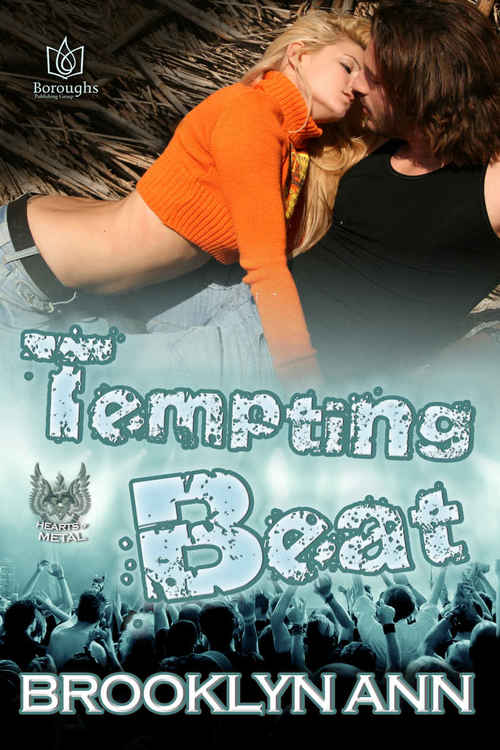 Brooklyn Ann's heroes in her contemporary Hearts of Metal series are amazeballs. Roderick "Rod" Powell is a drummer for the heavy metal band Bleeding Vengeance. Those not a fan of this type of music might expect Rod to be a totally hedonistic and self-centered rock star living a life of dissipation. That's the kind of bias Rod must deal with in the new neighborhood he moves into. The reality is that Rod is a complete sweetie and thoroughly charming. His friends and bandmates are good people who hang out and watch cheesy movies, and who take their music careers and their committed romantic relationships seriously. A spot of sunshine in this new environment is his next-door neighbor, and nurse, Gwen Mason. Before getting their happily ever after, Rod and Gwen must navigate around a few of their insecurities, but Brooklyn Ann balances the relationship drama, lively courtship, cute cats, and sizzle. I like how the relationship develops very organically and you root for the two main characters. Rod woos Gwen with fancy teas to die for, his easygoing personality, and undeniable hotness.
"Girl I sing this song for you
For all the miseries I've dragged you through
For the moods I can't explain
For the sunny days I've spoiled with rain
Please forgive me if you can
Girl, you know that I'm a troubled man"
—Prefab Sprout
https://www.youtube.com/watch?v=_wAOsigwAb0
Although I generally prefer a hero with a sunnier outlook and a sense of humor, many readers prefer a complicated brooding hero. Luke Matthews from L.P. Maxa's Devil's Share series and Langdon Cox from Tara Leigh's Nothing but Trouble series are two men with demons to exorcise. Their experiences differ wildly because they have different baggage and women who drive them wild. In PLAY HARD by L.P. Maxa, the book opens with Luke nursing a broken heart. For years he was in love with one woman only to have her fall in love with his bandmate. Luke didn't begrudge Lexi and Dash their happiness, but it was killing him a little more each day. As he tries to lose himself in women and booze, he finds a woman who provides a wake-up call. Harlow is a breath of fresh air and doesn't take any of Luke's nonsense and she doesn't let him wallow in self-pity. In L.P. Maxa's RiffRaff Records series, she writes about the tangled love life of Luke and Harlow's children – among others.
ROCK LEGEND by Tara Leigh is full of all sorts of emotional upheaval. Piper Hastings is the girl Landon Cox let get away. Landon has psychological scars that prevent him from being the kind of man that Piper needs. When he finally gets a second chance with Piper, Landon sabotages himself and Tara Leigh gives readers a roller coaster of a relationship to follow. When Piper takes control of her life and makes some hard choices, her maturity forces Landon to own up to his mistakes and try and prove himself worthy of her. This is a romance perfect for readers who like their love stories with a heaping helping of complicated.
"I told people I was a drummer before I even had a set, I was a mental drummer".
—Keith Moon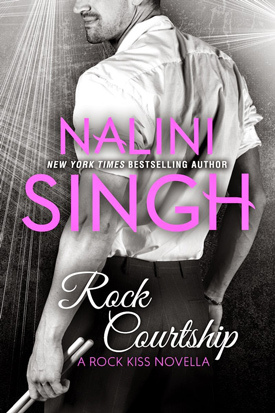 David Rivera is known as "The Gentleman of Rock". In the Rock Kiss novella ROCK COURTSHIP, by Nalini Singh, David makes a play for his band's publicist Thea. As the steadiest member of his band, this romantic gambit is something that David takes very seriously. Thea is a woman David is desperately physically attracted to, but he's attracted to her dynamic personality as well. While initially rebuffed because of Thea's worry about all the ways a romantic relationship between them could explode their world, David takes his courtship up a notch and woos her with erotic suggestions and verbal sparring. Thea is a strong woman, but her fears almost cost her a great guy. Nalini Singh creates a fascinating story between two multifaceted characters who almost didn't get together. David is a hero who is loyal to family, friends, and the woman he falls for. I love a hero who works a little harder at trying to win a woman by appealing to her mind. This is a story that is fun, fabulous, and full of sexual tension.