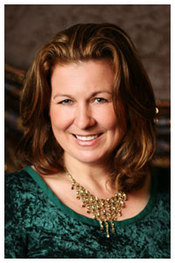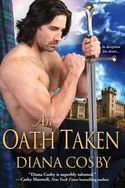 Gifts come in many shapes and sizes, but I believe the most precious ones are those delivered from the heart. It's easy to get caught up in the mayhem of life, particularly during the hustle and bustle of the Holidays, but every day, there are people amidst the chaos who help you, who take time out of their busy lives to make a difference in yours. This year, why not return that gift?
This holiday season, as wrapped gifts exchange hands, I ask you to pause, reflect on those who've truly made a difference in your life, and if possible, find a special way to say thank you. This can be a simple gesture—something like a greeting card, a bouquet of flowers, or a heartfelt poem. Maybe you could bake someone their favorite cookies? Or, present them a coupon book filled with everyday chores, which they can tear out and give you to do on those trying days when they really need a helping hand. The absolute best gift you can offer another person is one given from the heart. And when special-delivered, without any strings attached, it touches their own.
This Christmas, I'm making gift baskets filled with my favorite homemade things, such as macadamia-butterscotch chip cookies, shortbread, double chocolate-orange-pecan biscotti, Vermont maple syrup, and more. With each one, I'm sharing a part of myself with the other person.
What ideas can you think of? Remember—the more original and inventive, the more fun! 🙂 I can't wait to hear your ideas!
My gift to you, one of my favorite recipes: Snickers Ice-cream Pie!
Snickers Ice-cream Pie
-Chocolate cookie pie shell
-½ gallon Snickers ice cream
-Whipped Cream
-Chocolate fudge ice cream topping
-Caramel ice cream topping
-One Snickers chocolate bar chopped up
Place 1 quart of softened Snickers Ice-cream cream into chocolate cookie pie shell and smooth out flat. Place ½ inch or slightly more thick layer of whipped cream. Drizzle on the chocolate fudge and caramel ice cream toppings. Sprinkle with chopped Snickers chocolate bar. Put plastic top on and freeze.
*I usually make this a couple of days in advance and leave it on a flat shelf in the freezer. This takes less than 5 minutes to make, and 1/2 gallon will make two pies. Enjoy!
About the Book
As the new castellan, Sir Nicholas Beringar has the daunting task of rebuilding Ravenmoor Castle on the Scottish borderlands and gaining the trust of the locals—one of whom wastes no time in trying to rob him. But instead of punishing the boy, Nicholas decides to make him his squire.
Little does he know the thieving young lad is really…a lady.
Buy AN OATH TAKEN today!
About the Author
A retired Navy Chief, Diana Cosby is an international bestselling author of Scottish medieval romantic suspense. Her award-winning MacGruder Brother books are available in five languages. Diana has spoken at the Library of Congress, Lady Jane's Salon in NYC, and appeared in Woman's Day, on USA Today's romance blog, "Happy Ever After," MSN.com, Atlantic County Women Magazine, and Texoma Living Magazine.
After her career in the Navy, Diana dove into her passion – writing romance novels. With 34 moves behind her, she was anxious to create characters who reflected the amazing cultures and people she's met throughout the world. With the release of her 6th book in the bestselling MacGruder Brothers series, she's now preparing for the release of the 1st book in her new Scottish medieval The Oath trilogy, AN OATH TAKEN which will be available on December 8th, 2014. In addition, she's excited about the upcoming release of The MacGruder Brothers e-Boxed Set on February 24, 2015!
Diana looks forward to the years of writing ahead and meeting the amazing people who will share this journey.