Young adult authors are sometimes accused of writing unrealistic narratives—teens who save intergalactic worlds, start revolutions, or end The Hunger Games. Where are the parents? We're asked. Where is the trademark teenage apathy? Where are the cops? Wouldn't these characters wait for help?
Well, maybe they're tired of waiting.
In the first book of the Anastasia Phoenix series, PROOF OF LIES, Anastasia dives into the criminal espionage world that her late parents thrust upon her. She searches for her missing and presumed dead sister on her own, after all the adults in her life tell her she's wrong and she should give up. She doesn't.
It's an adventure story, with a lot of action and romance, and I admit the plot can be viewed as unrealistic. A teen fighting spies? A teen who can speak four languages? A teen going after a corrupt organization?
But as I look at the world today, as I watch the news, I think maybe us authors in the young adult community are getting it right. I'm not surprised one bit by the activism I'm seeing, by the articulation of a long-needed message, by the change that will undoubtedly be brought to our country by a group of tragic relentless teenagers. These kids are fighting lobbyists and politicians who failed to protect them. They are standing up to the adults who apathetically said over and over that nothing could be done, and that this is the way it's always been.
American teenagers are being the heroes we told them they could be.
Now, it's our job not to be the hapless adults who stand on the sidelines or stand in their way. Instead of telling these brave survivorsthat they're too young to change the world, that their ideas don't matter, we need to grab their hands and help them do it. We need to be better than the grown ups we write in our books.
Book two of the Anastasia Phoenix series, LIES THAT BIND, will follow Anastasia as she tries to bring down an evil empire. Across this country, real teenagers are trying to dojust that. I hope we stop underestimating them. I hope no one calls their goals unrealistic.
And I hope we finally joinin their revolution.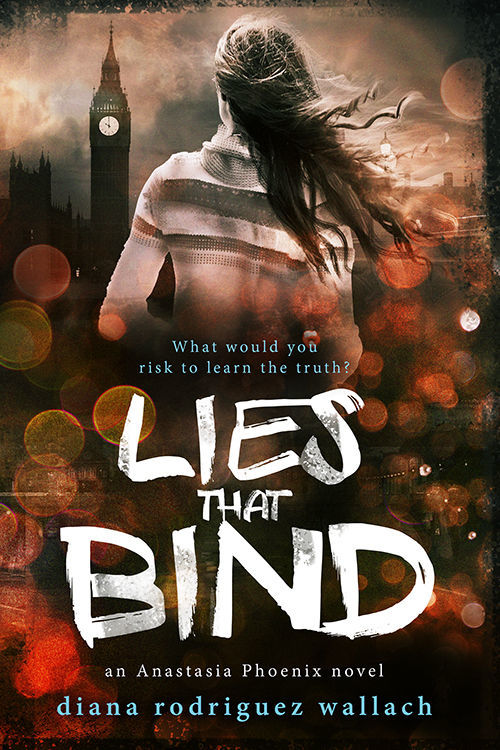 What do you do when you learn your entire childhood was a lie?
Reeling from the truths uncovered while searching for her sister in Italy, Anastasia Phoenix is ready to call it quits with spies. The only way to stop being a pawn in their game is to remove herself from the board. But before she can leave her parents' crimes behind her, tragedy strikes. No one is safe, not while Department D still exists.
Now, with help from her friends, Anastasia embarks on a dangerous plan to bring down an entire criminal empire. From a fire-filled festival in England to a lavish wedding in Rio de Janeiro, Anastasia is determined to confront the enemies who want to destroy her family. But even Marcus, the handsome bad boy who's been there for her at every step, is connected to the deadly spy network. And the more she learns about Department D, the more she realizes the true danger might be coming from someone closer than she expects…
Young Adult Suspense [Entangled Teen, On Sale: March 6, 2018, Paperback / e-Book, ISBN: 9781633759022 / eISBN: 9781633759039]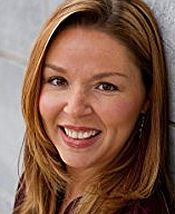 Diana Rodriguez Wallach is the author of the Anastasia Phoenix series, three young adult spy thrillers that begin with PROOF OF LIES (March 2017, Entangled Publishing). She is also the author of three award-winning YA novels: Amor and Summer Secrets, Amigas and School Scandals, and Adios to All The Drama (Kensington Books); as well as a YA short-story collection based on the Narcissus myth, entitled Mirror, Mirror (Buzz Books, 2013).
In 2011, she published a highly regarded essay in Dear Bully: 70 Authors Tell Their Stories (HarperCollins). It was the only essay chosen from the anthology by Scholastic to be used in its classroom materials. Diana is also featured in the anthology, Latina Authors and Their Muses (Twilight Times Books, 2015), and she is currently a blogger for Quirk Books.
In 2010, Diana was named one of the Top Ten New Latino Authors to Watch by LatinoStories.com, and she placed second in the International Latino Book Awards. She is an advisory board member for the Philly Spells Writing Center, and is a Creative Writing instructor for Johns Hopkins University's Center for Talented Youth. She holds a B.S. in Journalism from Boston University, and currently lives in Philadelphia with her husband and two children.