I'm a Southern girl, and in the South we love to feed people. In good times and in bad, food is often the currency we use to demonstrate our affection or concern. A homemade pie can say, "Thank you!" A full meal can say, "I know you're going through a hard time and I want to help."
I love to cook and entertain friends and the heroine in my upcoming release Beneath the Surface, Leigh Weston, definitely got that from me. Leigh and I are kindred spirits when it comes to expressing our love with an open door and lots of tasty treats.
Most of what Leigh cooks is from scratch with no recipe, but one of her go-to desserts can be whipped up in a jiffy with just a few ingredients that she keeps on hand. The fact that it's the favorite dessert of Ryan Parker, the hero in Beneath the Surface, made it a no-brainer for Leigh to serve to the men and women of the Dive Team who need to use her lakeside home's dock for an investigation. They loved it!
Better Than Anything Cake
Ingredients:
1 prepared German Chocolate Cake in a 13×9 pan
1 14 oz. can Sweetened Condensed Milk
1 8 oz. package of toffee bits
1 12 oz. container of whipped topping
Chocolate syrup
Directions:
Use a 13 x 9 pan and bake the German chocolate cake according to the recipe directions. If you're using a cake mix you'll probably need eggs, oil, and water. You can certainly make this from scratch if you'd like, but a box mix has always worked great for me (and Leigh!).
While still warm, poke holes all over the cake. Really. All over it. You can use a butter knife or the round end of a wooden spoon.
Pour the entire can of sweetened condensed milk over the cake and allow it to seep into the holes.
Allow the cake to cool completely.
When cool, spread the entire container of whipped topping over the cake.
Sprinkle toffee bits all over the whipped topping.
Top with a drizzle of chocolate syrup.
Store in the refrigerator until you're ready to serve it to the people lucky enough to be loved by someone as awesome as you.
Notes and variations:
We have always made this with a German chocolate cake, but you can use any chocolate cake mix you have on hand.
The toffee bits are found in the same area as chocolate chips, with or without chocolate. Either is fine. If you can't find them in your area, you can substitute 4-6 Heath bars, crushed.
This version is my favorite but some people prefer crushed Butterfinger to the toffee. You can also experiment by adding an entire jar of caramel sauce, butterscotch sauce, or chocolate sauce, after the sweetened condensed milk and before the whipped topping.
Or for those of who don't love chocolate (I don't understand you, but I love you anyway!) I have a friend who makes this with a yellow cake and then tops the whipped topping with strawberries.
Enjoy!
Grace & peace,
Lynn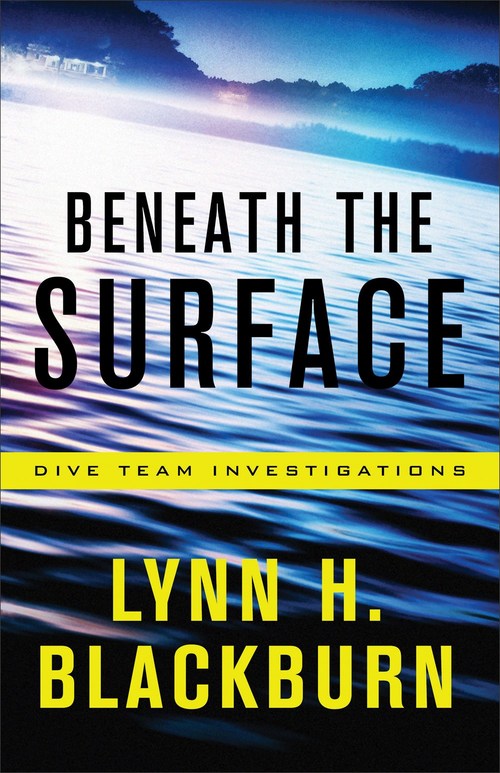 Leigh Weston thought she'd left a troubled past behind when she moved back home to Carrington, North Carolina. But when dive team investigator Ryan Parker finds a body in the lake near her home, she fears the past hasn't stayed where it belongs.
After a harrowing experience with an obsessed patient, oncology nurse practitioner Leigh Weston needed a change. She thought she'd left her troubles behind when she moved home to Carrington, North Carolina, and took a job in the emergency department of the local hospital. But when someone tampers with her brakes, she fears the past has chased her into the present. She reaches out to her high school friend turned homicide investigator, Ryan Parker, for help.
Ryan finds satisfaction in his career, but his favorite way to use his skills is as a volunteer underwater investigator with the Carrington County Sheriff's Office dive team. When the body of a wealthy businessman is discovered in Lake Porter, the investigation uncovers a possible serial killer–one with a terrifying connection to Leigh Weston and deadly implications for them all.
Dive into the depths of fear with an exciting new voice in romantic suspense. Award-winning author Lynn H. Blackburn grabs readers by the throat and doesn't let go until the final heart-pounding page.
Inspirational Romance | Romance Suspense [Revell, On Sale: March 6, 2018, Paperback / e-Book, ISBN: 9780800729387 / eISBN: 9781493413829]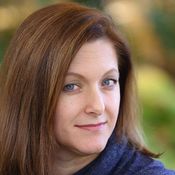 Lynn H. Blackburn is the author of Hidden Legacy (Love Inspired, June 2017) and Covert Justice, winner of the 2016 Selah Award for Mystery and Suspense and the 2016 Carol Award for Short Novel. Blackburn believes in the power of stories, especially those that remind us that true love exists, a gift from the Truest Love. She's passionate about CrossFit, coffee, and chocolate (don't make her choose) and experimenting with recipes that feed both body and soul. She lives in Simpsonville, South Carolina, with her true love, Brian, and their three children.