Suspense—it's just a fancy word for "drama," and we've all experienced our fair share of drama. Whether you're waiting for a career-changing email, sitting by the phone desperate for a text from you-know-who, or dreading going to a family party because you're fighting with all your siblings, suspense is what makes life interesting. As much as we all might say we "hate drama," life would be pretty boring if we just woke up, ate cereal, went to school, came home, and went to bed. So for me, writing suspense means letting the everyday grit of reality bleed into my novels.
My latest book, PROOF OF LIES, is an international spy thriller and while I've never actually chased a dangerous criminal through the murky canals of Venice, that doesn't mean I haven't experienced my fair share of crazy. So here are three ways that I've used my own life to create suspense in the lives of my characters.
No Instalove—I don't know about you, but I've never spilled a milkshake on a guy in a food court and then instantly become obsessed with winning his heart. I need to actually have a conversation with a person and find something in common. I need a little flirting, and a few sneaky glances. I need time to get to know him and feel draw to who he is on the inside. (Though admittedly, I feel quite drawn to Brad Pitt, and I've never had a conversation with him in real life.) In PROOF OF LIES, I try to give Anastasia and Marcus authentic emotions. They meet right before Anastasia suffers a traumatic event, so realistically she's not going to suddenly rely on a complete stranger to fix her problems. Anastasia needs to pull herself together first, then slowly let her brain work up to being ready to consider anything other than grief. This wait, this suspense, is pulled from my life, because as we all know, real dating is a slow, steady stream of drama.
Kick Butt Girls Solve Their Own Problems—Lately, it feels like we're living in The Age of Girl Power. While admittedly, the female gender missed the White House this time, we're definitely not going back to the kitchen. I marched on Washington, and I hope my daughter will one day do the same. (Or better yet, I hope she doesn't have to.) So I make sure there are no Disney Princesses in my novels. In PROOF OF LIES, Anastasia Phoenix is the only person who thinks her presumed dead sister may still be alive, and she sets out on a journey to find out what really happened that night. Each bit of truth, leads to the next, and then the next, and that action- packed suspense through dark alleys and Venetian canals will hopefully give her the answers she needs.
Be Prepared to Fight Hard—I've never been in a fistfight. Actually, I don't think I've ever even slapped a person before, but that doesn't mean I don't understand the impulse to completely loose it. Thankfully, I haven't faced the type of adversity Anastasia Phoenix does in PROOF OF LIES, but I hope that if I ever do, like her, I'd be willing to fight to the death for the people I love. (Though, Anastasia's double black belt puts her at a significant advantage to me when it comes to meeting potential assassins.) In my real life, fighting back means using my voice and not letting anyone get away with lying, dismissing me, or offering "alternative facts." There is suspense in every battle, big or small, and I hope I convey that in my novels.
Ultimately, suspense is a part of life—whether it's the anticipation of Christmas morning or the agonizing hours spent in a hospital waiting room. Hopefully, for you, it doesn't mean fighting an international ring of super spies, but for Anastasia Phoenix it does. And despite her being set on an intense suspenseful journey, I still hope you find yourself somewhere inside of PROOF OF LIES. Because there's a little bit of my reality on every page.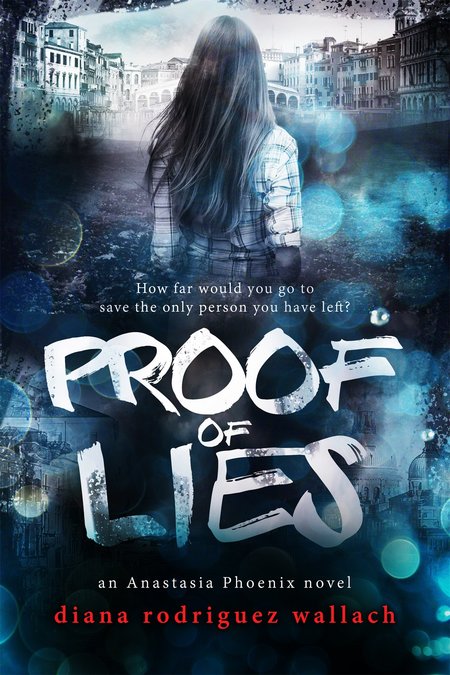 Some secrets are best kept hidden…
Anastasia Phoenix has always been the odd girl out, whether moving from city to international city with her scientist parents or being the black belt who speaks four languages.
And most definitely as the orphan whose sister is missing, presumed dead.
She's the only one who believes Keira is still alive, and when new evidence surfaces, Anastasia sets out to follow the trail―and lands in the middle of a massive conspiracy. Now she isn't sure who she can trust. At her side is Marcus, the bad boy with a sexy accent who's as secretive as she is. He may have followed her to Rome to help, but something about him seems too good to be true.
Nothing is as it appears, and when everything she's ever known is revealed to be a lie, Anastasia has to believe in one impossibility.
She will find her sister.
Suspense | Young Adult | Young Adult Suspense [Entangled Teen, On Sale: March 7, 2017, Trade Size / e-Book, ISBN: 9781633756083 / eISBN: 9781633756076]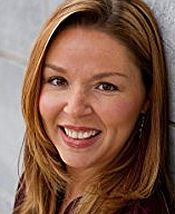 Diana Rodriguez Wallach is the author of the Anastasia Phoenix series, young adult spy thrillers. She is also the author of three award-winning young adult novels: Amor and Summer Secrets, Amigas and School Scandals, and Adios to All The Drama (Kensington Books); as well as a YA short-story collection based on the Narcissus myth, entitled Mirror, Mirror (Buzz Books, 2013).
In 2011, she published a highly regarded essay in Dear Bully: 70 Authors Tell Their Stories (HarperCollins). It was the only essay chosen from the anthology by Scholastic to be used in its classroom materials. Diana is featured in the anthology, Latina Authors and Their Muses (Twilight Times Books, 2015), and she is currently on staff as a featured blogger for Quirk Books.
aIn 2010 Diana was named one of the Top Ten New Latino Authors to Watch by LatinoStories.com, and she placed second in the International Latino Book Awards. She is an advisory board member for the Philly Spells Writing Center, and is a Creative Writing instructor for Johns Hopkins University's Center for Talented Youth. She holds a B.S. in Journalism from Boston University, and currently lives in Philadelphia.