People who read add power to their lives. I've read since I was old enough to put letters into words. Soon I discovered the library was my source of adventure and a means of exploring new people and worlds. The desire to write suspense developed with series featuring Nancy Drew, the Hardy Boys, Trixie Belden, Donna Parker, Cherry Ames, and many more. Nonfiction books that explored other countries, cultures, and biographies inspired me to dream about what I wanted to be when I grew up.
Books added power to my life and they can for you too.
With all the techy ways to entertain ourselves, why do leaders and successful people spend hours reading or listening to fiction, nonfiction, articles, and blog posts?
Gain Knowledge
The more we learn about people and the world, the wiser we become. When we study topics and become proficient in understanding concepts, we can speak with authority.
"Knowledge is power." Many historians believe Sir Francis Bacon coined this phrase in 1597. Thomas Jefferson was known to use the phrase in his writings.
How Does Reading Add Power to Our Lives?
Improves Communication Skills
Adding words to our vocabulary and learning their meanings helps us take command of language. Carrying on an insightful conversation with others becomes stimulating. When we contribute to discussions, we're filled with more self-confidence.
"Take advantage of every opportunity to practice your communication skills so that when important occasions arise, you will have the gift, the style, the sharpness, the clarity, and the emotions to affect other people." –Jim Rohn
Stretches Our Imagination
Reading takes us on a journey to worlds we've never visited before. We can envision ourselves in a unique setting, time, era, another culture, or imagining new foods. The adventure reduces stress and helps us relax.
"Logic will get you from A to B. Imagination will take you everywhere." –Albert Einstein
Helps Us Discover Where We Fit
Many times we feel as though we're standing outside of life looking in. Reading instills a passion for learning, which in turn develops our interests and helps us explore where we belong in the world.
"Learn to get in touch with the silence within yourself and know that everything in life has purpose; there are no mistakes, no coincidences; all events are blessings given to us to learn from." –Elisabeth Kübler-Ross
Develops Leadership
Reading develops leadership skills by challenging the person to investigate new ideas, conduct research, and adopt new technologies. Those who read in a variety of genres open their minds to new concepts and possibilities. Solving problems and developing new and better methods to live life to the fullest becomes a passion and a necessity.
"There is more treasure in books than in all the pirate's loot on Treasure Island." –Walt Disney
—
COMMENT TO WIN: Do you add power to your life by reading? Comment below and be entered in a random giveaway for your choice of a $25 gift card to Amazon, Barnes & Noble, or Christian Book Distributors.
—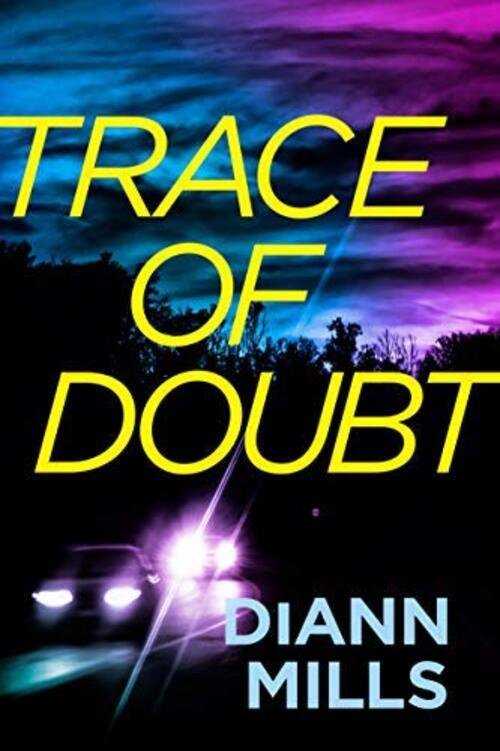 Bestselling and award-winning author DiAnn Mills delivers a heart-stopping story of dark secrets, desperate enemies, and dangerous lies.
Fifteen years ago, Shelby Pearce confessed to murdering her brother-in-law and was sent to prison. Now she's out on parole and looking for a fresh start in the small town of Valleysburg, Texas. But starting over won't be easy for an ex-con.
FBI Special Agent Denton McClure was a rookie fresh out of Quantico when he was first assigned the Pearce case. He's always believed Shelby embezzled five hundred thousand dollars from her brother-in-law's account. So he's going undercover to befriend Shelby, track down the missing money, and finally crack this case.
But as Denton gets closer to Shelby, he begins to have a trace of doubt about her guilt. Someone has Shelby in their crosshairs. It's up to Denton to stop them before they silence Shelby—and the truth—forever.
Christian | Suspense [Tyndale House Publishers, Inc., On Sale: September 7, 2021, Trade Size / e-Book, ISBN: 9781496451859 / eISBN: 9781496451873]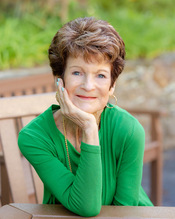 DiAnn Mills is a bestselling author who believes her readers should expect an adventure. She creates action-packed, suspense-filled novels to thrill readers. Her titles have appeared on the CBA and ECPA bestseller lists; won two Christy Awards; and been finalists for the RITA, Daphne du Maurier, Inspirational Reader's Choice, and Carol Award contests. Firewall, the first book in her FBI: Houston series, was listed by Library Journal as one of the best Christian fiction books of 2014. Her upcoming novel, Trace of Doubt, releases from Tyndale House Publishers in September 2021. Connect with DiAnn at diannmills.com