Hi fellow lovers of zee kissing books! Super thrilled to have my first ever boys kissing boys book (aka MM romance) out there in the world and I'm here to tell you a little bit more about it. Not your thing? Maybe I can get you to take a chance…?
P is for pucker up, baby! Donovan's never even kissed another guy before and Beck is about to blow his mind!
L is for liaison. The secret type that Donovan and Beck embark on because he's in the closet and has zero plans for coming out while he's still playing pro-football. Sad face.
A is for all-consuming. Once Donovan gets a taste of Beck's sweet, sweet loving he doesn't want to stop. Oopsies!
Y is for yearning. OMG! So. Much. Yearning.
I is for intimacy. So. Much. Intimacy. And I don't just mean the sexy times but the closeness and snuggles and the chatting and the cooking together. Happy sigh.
N is for normal. Some men love men, some women love women. Some people fall for the person and gender doesn't matter. Some people aren't particularly fussed about any of it. How boring would it be if we were all the same? Love is love, baby.
G is for gay – of course! And Donovan finally embracing his true self.
*
I is for international. Donovan was born in Australia – his mother is Maori and his father is an Aussie – and they moved back to New Zealand when he was twelve. Consequently, there are sheep jokes. You have been warned.
T is for timing. Donovan is waiting for retirement to come out but Beck is here now! Life rarely ever goes to plan, right?
*
S is for the Sydney Smoke, the rugby union team Donovan plays for and around which the entire rugby series is based.
A is for awkward. So much adorable awkwardness as Donovan navigates a whole new world.
F is for finance guy. Donovan can't believe that when the thunderbolt from heaven finally happens it's over a guy who punches numbers for a living. Not some super buff, super athletic guy but one who works in the finance department.
E is for ending. OMG, I don't like to brag but I cried when I wrote the final scene and I cry every damn time I read it. Every. Time. So, so soppy!
Sydney Smoke Rugby #7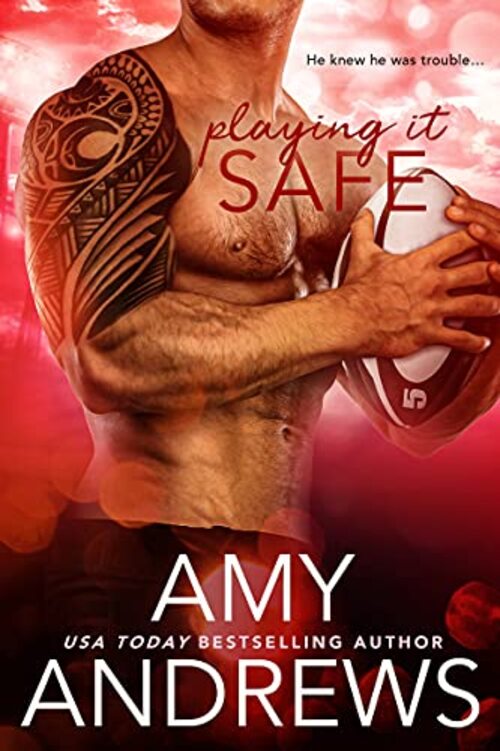 Donovan Bane loves playing rugby for the Sydney Smoke. And if that means he has to keep his sexuality a secret, that's a sacrifice he's prepared to make. At least until after he retires, anyway. He doesn't want to be the first pro rugby player in Australia to officially come out while still playing. The team doesn't need the media shit storm and he'd rather be known for his footy skills. Which means no dating, no relationships, no sex. Nothing but playing ball.
Until one man suddenly changes everything…
Beckett Stanton is out and proud—and not looking for a guy who isn't. Been there, done that, complete disaster. Unfortunately, on the first day of his new job working for the Sydney Smoke, he locks eyes with Donovan Bane and he's a goner. Big, gruff, and athletic isn't usually Beck's type, but for some reason this man is ticking all his boxes. And it's clear the feeling is mutual. It's also clear that Donovan is not out, and doesn't plan to be anytime soon. Still, Beck can't resist being the man to show Donovan everything he's been missing.
For the first time, Donovan doesn't play it safe and allows himself to indulge in things with Beck he knows he can't have. But when their relationship gets serious, he knows he has to choose between the career he loves and the man he loves, because how can he possibly have both?
Romance Sports | Romance Contemporary | Romance LGBTQ [Entangled Brazen, On Sale: September 6, 2021, e-Book, ISBN: 9781640636071 / eISBN: 9781640636071]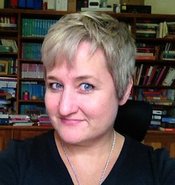 Amy is an award-winning, best-selling Aussie author who has written seventy plus contemporary romances in both the traditional and digital markets and been translated into over a dozen languages including manga. She is a USA Today best-seller and a triple RITA finalist.
Her books bring all the feels from sass, quirk and laughter to emotional grit and panty-melting heat. She likes to make her readers tingle, laugh and sigh with lots of sex and kissing and always, always a HEA!
She loves, good books and great booze although she'll take mediocre booze if there's nothing else. For many, many years she was a registered nurse which means she knows things. Anatomical things. And she's not afraid to use them!
She lives near the sea with her husband of 29 years.