Well-written movies stir my creative juices.
I envision sitting around a table with a team of creative writers to pen the best characters (and who'd play the roles), thrilling plot, distinct dialogue, amazing setting, powerful emotive conflict, intriguing symbolism, and everything else that makes a great movie.
Then reality hovers over me, and I realize I probably won't be writing any award-winning movie scripts, but I can write the best romantic suspense novel possible. I use the following questions to measure the quality of movies and learn how to develop my craft in the process. If you're a fan of Donald Maass's Writing the Breakout Novel Workbook, you'll recognize his superior hand in some of these questions. Let me know what you think.
Describe the protagonist (s).
Describe the antagonist (s).
What is the story problem?
What makes the story problem or goal an impossibility?
How does it grow worse?
What happens in the first doorway?
What happens in the middle?
Where are your sympathies?
Is there a betrayal? How is it depicted?
Does the plot have unusual twists? Describe.
Is there vulnerability? Describe
Is there selfishness or greed? Describe
Does anyone make a sacrifice? How and who?
What character (s) have captured your heart?
What happens at the climax?
Were you pleased with the ending? Why or why not?
How would you turn this movie into your novel?
Are you ready to watch your favorite movie with pen and paper?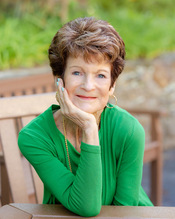 Expect an Adventure
DiAnn Mills is a bestselling author who believes her readers should expect an adventure. She combines unforgettable characters with unpredictable plots to create action-packed, suspense-filled novels.
Her titles have appeared on the CBA and ECPA bestseller lists; won two Christy Awards; and been finalists for the RITA, Daphne Du Maurier, Inspirational Readers' Choice, and Carol award contests. Library Journal presented her with a Best Books 2014: Genre Fiction award in the Christian Fiction category for Firewall.
DiAnn is a founding board member of the American Christian Fiction Writers; a member of Advanced Writers and Speakers Association; International Thriller Writers, and the Faith, Hope, and Love chapter of Romance Writers of America. She is co-director of The Author Roadmap with social media specialist Edie Melson where she continues her passion of helping other writers be successful. She speaks to various groups and teaches writing workshops around the country.
DiAnn has been termed a coffee snob and roasts her own coffee beans. She's an avid reader, loves to cook, and believes her grandchildren are the smartest kids in the universe. She and her husband live in sunny Houston, Texas.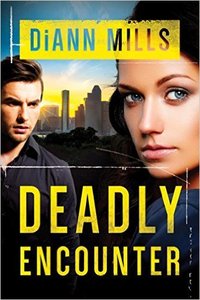 Airport Ranger volunteer Stacy Broussard expected a peaceful Saturday morning ride around the perimeter of Houston's airport. What she encounters instead is a brutal homicide and a baffling mystery. Next to the body is an injured dog, the dead man's motorcycle, and a drone armed with a laser capable of taking down a 747.
Though FBI Special Agent Alex LeBlanc sees a clear-cut case of terrorism, his past has taught him to be suspicious of everyone, even witnesses. Even bleeding-heart veterinarians like Stacy. But when her gruesome discovery is only the first in a string of incidences that throw her life into a tailspin, Alex begins to wonder if Stacy was targeted. As a health emergency endangers Stacy's community, and the task force pulls in leads from all directions, Alex and Stacy must work together to prevent another deadly encounter.