The New Adult category began with pretty simple specs: 18-25, college, exploring the theme of girls and boys becoming men and women and the trials that can pop up through that discovery. But where the category might have begun in college—and some are still set there—there has been a gradual shift to post-college storylines or stories less about college and more about people working their way through life…and often finding love along the way.
This move has made it easier for contemporary romance readers to take chances on NA romance, because the storylines are not so dissimilar now. A twenty-four-year old finding her way through her first real job could be a NA title or it could be a contemporary romance. But regardless of where it's slotted, a fan of contemporary romance may grab this book without as much hesitation. There are lighter story options now, with less angst and more humor, something rarely seen five years ago in the NA world.
So we have the new professional athlete stories, the first jobs, the first time getting fired, the first time Mom and Dad aren't there to save them. And perhaps these firsts are as defining to the category as anything else. After all, it's called "new adult" for a reason, and these characters are discovering, as so many of us have discovered, that being an adult isn't always as free or amazing as one might believe!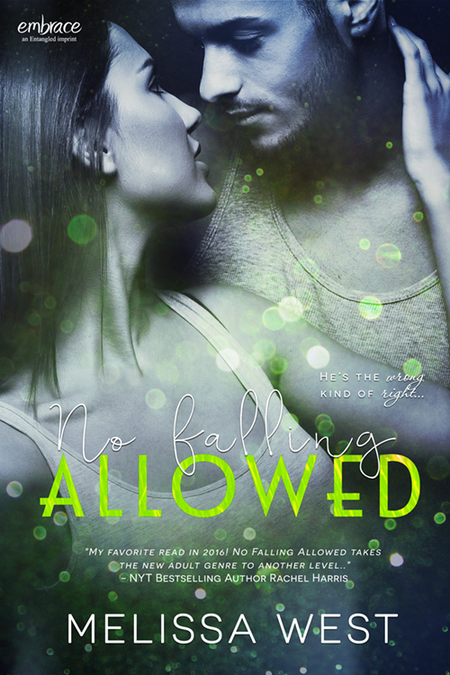 My life just went South…
Twenty-four hours. That's how long it took my life to flip upside down.
Wake up in bed alone after the best night of my life? Check.
Get fired instead of the promised promotion? Check.
Wealthy parents cut me off when I refuse to follow their path for my life? Check.
Now I'm in Cricket Creek, SC—a place where no New Yorker belongs—disowned and broke, with a new job that I can't mess up. Oh yeah, and staring at my one-night stand, who happens to be the complete opposite of my type.
Southern.
Cocky.
Bartender.
Noah Hunter never should have made it back to my apartment in NYC, and I definitely shouldn't be in his small town. But fate had another plan. Or a horrible sense of humor.
Who knew Mr. Wrong could feel so right…
Romance Contemporary | New Adult [Entangled Select, On Sale: July 18, 2016, e-Book, ISBN: 9781682812426 / eISBN: 9781633756786]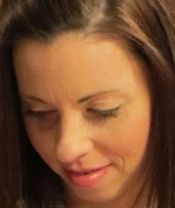 Melissa West writes heartfelt Southern romance and teen sci-fi romance, all with lots of kissing. Because who doesn't like kissing? She lives outside of Atlanta, GA with her husband and two daughters and spends most of her time writing, reading, or fueling her coffee addiction.