We've all been there. Deadlines are looming for our blog or our novels. A tingling in the pit of your stomach borders on nausea. We settle into our favorite chair and turn on our computer. Pull up our WIP. Position our fingers on the keyboard. And nothing.
We read the pages we wrote the day before.
We dive into our favorite source of caffeine.
We read the blogs on how to get past writer's block.
One writer jogs three miles.
Another pulls weeds.
Read a few excerpts from a bestseller.
Watch a movie.
For some writers those ideas might not work. A twinge of fear sets it, and you search frantically for words that are chained deep inside your mind.
The time has come to look deeper and discover your own ways to spark your creativity. Take a look at seven out-of-the-box ways to break out of writer's block.
Play with kids under the age of six. These little people have imaginations that soar into places we adults are afraid to go. A boy crouches on the sofa in the Spider Man position. A girl closes her eyes and sings from the movie Pose a story line and let them finish it.
Jump into the pool—with goggles. Look at the world beneath the water. What do you see? What do you feel? How can your writing take an unusual dip?
Study the world of a hummingbird by spending time around a feeder. Who's in control? What makes you laugh? Picture yourself miniature size and climb on board a hummingbird. Which one would you choose?
Clean your garage. When I do this, I find things I've lost and things I wish I hadn't found. Put your character beside you. How does his/her discoveries enhance the storyline?
View a cooking show where competition and a time limit means high stakes. Study the cooks' emotions. What are the successes and failures? Where does their conflict take your character?
Plan a vacation, the one that's at the top of your bucket list. Create a budget, research flight availability, consult the climate and weather, and decide who will accompany you. What about your character, can he/she use this information? How would their itinerary be different?
Visit a zoo. Take your time to study birds, animals, and reptiles. Their habits and peculiarities can force the writer to take an unusual approach to story.
Maybe some of these wacky ways to shake off the chains of writer's block will appeal to you. Take a huge breath, try something new, and watch your fingers race over the keyboard with the next great American novel.
How do you wind up your creativity?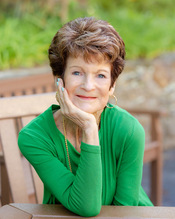 Expect an Adventure
DiAnn Mills is a bestselling author who believes her readers should expect an adventure. She combines unforgettable characters with unpredictable plots to create action-packed, suspense-filled novels.
Her titles have appeared on the CBA and ECPA bestseller lists; won two Christy Awards; and been finalists for the RITA, Daphne Du Maurier, Inspirational Readers' Choice, and Carol award contests. Library Journal presented her with a Best Books 2014: Genre Fiction award in the Christian Fiction category for Firewall.
DiAnn is a founding board member of the American Christian Fiction Writers; a member of Advanced Writers and Speakers Association; International Thriller Writers, and the Faith, Hope, and Love chapter of Romance Writers of America. She is co-director of The Author Roadmap with social media specialist Edie Melson where she continues her passion of helping other writers be successful. She speaks to various groups and teaches writing workshops around the country.
DiAnn has been termed a coffee snob and roasts her own coffee beans. She's an avid reader, loves to cook, and believes her grandchildren are the smartest kids in the universe. She and her husband live in sunny Houston, Texas.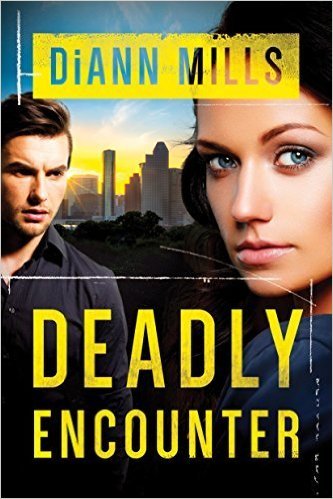 Airport Ranger volunteer Stacy Broussard expected a peaceful Saturday morning ride around the perimeter of Houston's airport. What she encounters instead is a brutal homicide and a baffling mystery. Next to the body is an injured dog, the dead man's motorcycle, and a drone armed with a laser capable of taking down a 747.
Though FBI Special Agent Alex LeBlanc sees a clear-cut case of terrorism, his past has taught him to be suspicious of everyone, even witnesses. Even bleeding-heart veterinarians like Stacy. But when her gruesome discovery is only the first in a string of incidences that throw her life into a tailspin, Alex begins to wonder if Stacy was targeted. As a health emergency endangers Stacy's community, and the task force pulls in leads from all directions, Alex and Stacy must work together to prevent another deadly encounter.
Romance Suspense | Inspirational Mystery [Tyndale House, On Sale: August 1, 2016, Paperback / e-Book, ISBN: 9781496410979 / eISBN: 9781496414427]

A thrilling new series from a master storyteller!