This time of year always reminds me of my childhood hometown. I grew up in the foothills of the Sierra Nevada Mountains in the city of Sonora, California, the county seat of Tuolumne. A beautiful place with tree covered hills all around, lakes and rivers for fishing and swimming within a short drive. There are hiking trails through towering pines and camping sites beneath starry skies. Brick buildings amid a park like setting downtown with cute shops and quaint restaurants. Parts of the Back to the Future movies and Little House on the Prairie television show were filmed in our county. I remember once nearly running into Michael Landon walking down the sidewalk.
Sonora resides in the 'heart of gold country' and is also known as the 'Queen of the Southern Mines', named after the miners of Sonora Mexico who settled in the area in mid-1800's. The success of California's "Mother Lode" can still be seen today, as Sonora remains the center of commerce for the region. There's even a replica gold rush town, Columbia, on the outskirts of the city, complete with wooden sidewalks, gold panning and stagecoach rides. Columbia was one of my favorite places to hangout when I was teen. There's a live theatre at one end of the town that would put on wonderful plays. My friends and I volunteered to be ushers for many years. I have fond memories of growing up there but I don't miss the summer heat or the rattlesnakes.
My family arrived in Sonora during the depression. My grandparents came from Missouri to open a Safeway store that is still there today. My grandfather left Safeway to open his own grocery store in nearby Twain Harte and then later opened a laundry mat in downtown Sonora before retiring. When I was three, my parents divorced and my mom and I moved in with my grandparents. They had a big house with a large lot where my grandfather tended a garden that produced fresh vegetables and fruits. There's nothing better than food straight from the earth. I miss those days with my grandparents.
Every fall, after harvesting the persimmons off the trees in their yard, my grandmother would prepare the fruit into a pulp that she then froze. As a child, I can remember the excitement I felt when I saw her pull out the bag of pulp from the freezer at Christmas Time. There's nothing better than a warm Persimmon cookie and homemade vanilla ice cream while opening presents on Christmas Day.
Here's my Grandmother Vida Westfall's recipe for Persimmon Cookies:
1 cup sugar
1/2 cup shortening
1 cup persimmon pulp
1 teaspoon vanilla
1 cup raisins
2 cup flour
1 cup milk
1 teaspoon soda
1/2 teaspoon salt
1/2 teaspoon nutmeg
1/2 teaspoon cinnamon
1/2 teaspoon cloves
Mix in order given. Drop rounded teaspoon full on greased cookie sheet. Bake at 375 degrees for 10-15mins.
You can buy Persimmons at the grocery store if you don't have access to a tree 🙂 And you might even find already made pulp. But if not, to make the pulp from fresh fruit: remove the stem, cut in half. Use a spoon to delicately scoop out the seeds, place the fruit in a blender and puree. Then pour the persimmon puree into a sieve over a bowl and press with the back of the spoon. The smooth puree will be pushed through the sieve.
Enjoy!
I hope you have a wonderful fall and holiday season.
GIVEAWAY
What is your favorite holiday food memory? Tell us below and one reader will get a copy of A FAMILY UNDER THE CHRISTMAS TREE and a Starbucks gift card for 10.00!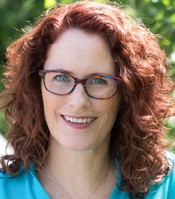 Award winning multi-published author Terri Reed discovered the wonderful world of fiction at an early age and declared she would one day write a book. Now she is fulfilling that dream writing full-time. Her romance and romantic suspense novels have appeared on Publisher's Weekly top 25, Nielsen's Bookscan top 100, Amazon's top 100, and featured in USA Today, Christian Fiction Magazine and Romantic Times Magazine. Her books have finaled in Romance Writers of America's RITA contest, National Reader's Choice Award contest and the American Christian Fiction Writers The Carol Award contest. She resides in the Pacific Northwest with her college-sweetheart husband, two wonderful children, and a scrappy dog. When not writing, she enjoys spending time with her family and friends, gardening and playing tennis.
You can write to Terri at P.O. Box 19555 Portland, OR 97280 or visit her online at www.terrireed.com or email her at terrireed@sterling.net or leave comments on Craftie Ladies of Romance or www.loveinspiredauthors.com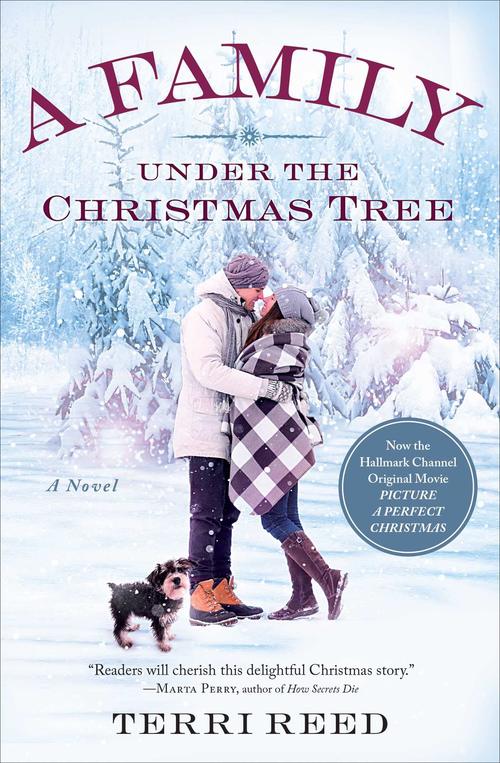 In this heartwarming tale set during the Christmas season, a single father and a fashion photographer are brought together by a young boy and a mischievous Bernese mountain dog—but first they must learn to set aside their differences if they are willing to let their relationship bloom.
David Murphy never knew much about kids. But when his brother dies unexpectedly, David is granted custody of his six-year-old nephew, Troy, who he's only seen once a year since he was born. He already has his hands full running his business, and he has no idea how to help the grieving boy. When Troy runs off one day, David finds him at a park playing with an adorable and rambunctious Bernese mountain dog—who leads him to Sophie.
Sophie Griffith has spent her life travelling around the world as a photojournalist. She has never stayed in one place for long, and her new assignment—helping her grandmother for a few weeks—is just temporary. Once Christmas day comes, Sophie is off the hook and can leave for a new adventure. Caring for her grandmother is a piece of cake—but caring for her new Bernese mountain dog, Riggs, is a different story. It doesn't help that Riggs strikes up a friendship with a lost little boy one day at the park—and leads her to David.
Neither David nor Sophie have time for romance. But as they spend more time together, they start falling for each other even though they know it can't go anywhere. Sophie will be gone after Christmas, and the last thing David needs is another distraction as he tries to comfort Troy. But as their faith and growing love for the boy and dog unites them, they wonder whether it's more than a holiday romance…and maybe Troy might finally get his Christmas wish for a family.
Holiday | Inspirational Romance | Romance Contemporary [Howard Books, On Sale: October 1, 2016, Paperback / e-Book, ISBN: 9781501144745 / eISBN: 9781501144776]
And don't miss her latest suspense novel…
Northern Border Patrol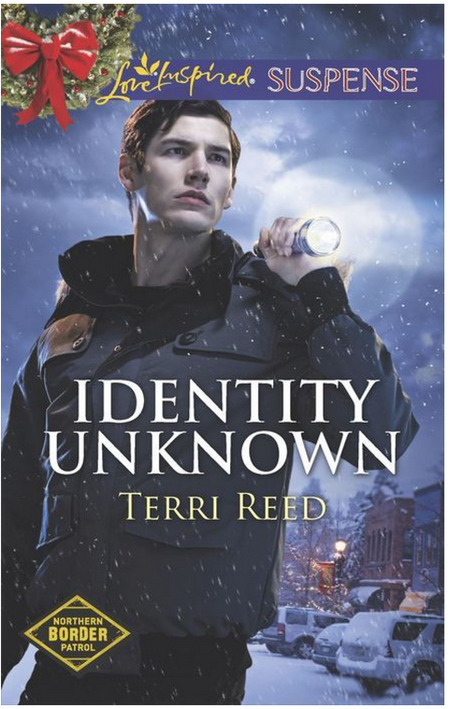 MISSING MEMORIES
When a John Doe washes up on the shores of Calico Bay, no one knows who he is—including him. But one thing's instantly clear to deputy sheriff Audrey Martin: the man's marked for murder. And she's the only one who can protect him from the assassins who lurk at every turn. The arrival of a team of men claiming he's Canadian Border Services officer Nathanial Longhorn only further complicates the matter. As his memories slowly start drifting back, Nathanial's determined to work with Audrey to uncover who wants him dead and why. But he's tangled in something that threatens to submerge them both. And unless Audrey can help him figure out what, this Christmas might be their last.
Romance Suspense | Inspirational Romance | Inspirational Mystery [Harlequin Love Inspired Suspense, On Sale: October 1, 2016, Paperback / e-Book, ISBN: 9780373447701 / eISBN: 9781488008702]