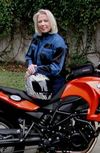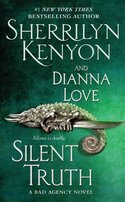 Wow, finishing that sentence is going to take some thought. Many years ago I would have simply ended that sentence with "art," because I've been a portrait artist since birth.
I still love art, but now I love writing and fishing and motorcycle riding and golf and…my husband.
Isn't it funny how our passions sometimes change over a lifetime? I've always put my all into everything I ever attempted because I don't know how to do anything half measure, but that doesn't mean everything I tried became a true passion.
At one time, I played competitive racquetball 4-6 nights a week. Before that I was around a group who rode motocross bikes. Both of these activities I jumped on, pursued, and loved. But I don't actively pursue those now.
Other things have stayed as part of my life in some form and become true life passions – art and now writing, motorcycles, fishing, and my husband.
I'm passionate about practically everything I do, or I don't do it for long, but recently I've found a new passion. Meeting readers. Up until 2001 when I started writing for the first time, I never expected to meet a reader except in a checkout line at a bookstore. I certainly never expected to meet one from the opposite side of the table at a book signing. These days, I love getting to spend hours with them at our all-night signings when Sherrilyn Kenyon and I are on the road touring. Their stories are amazing and heartwarming.
Now that I spend so much time getting to know characters in our stories I always want to know what they are passionate about, what are their dreams and what are they willing to go to the wall to do in reaching their goals. Their answers will sometimes surprise me, but more often touch my heart when I realize their true passion, just like mine, is not a passing whim, but something they'll give their all for.
How would you describe YOUR passion? Is it cooking or riding horses or teaching children or developing technology or what?
To comment for a chance to win Silent Truth and a t-shirt, please click here.