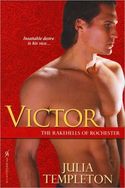 Rakehells of Rochester #2
April 2010
On Sale: April 1, 2010
Featuring: Victor Rayborne; Lily Winthrop
352 pages
ISBN: 0758238169
EAN: 9780758238160
Paperback
$14.00
Romance Erotica Sensual, Romance Historical
Buy at Amazon.com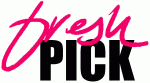 Irresitible desire is his vice…
Three brothers—each as wickedly handsome and scandalous as the next—must wed or surrender their fortunes. They're the Rayborne men, and their quest for the perfect woman will send them on an unforgettable excursion of pleasure and excitement…
Her Thirst For Passion…
Lily Winthrop's marriage to her recently deceased husband was a loveless one. She wishes to never wed again. But when she meets the devilishly charming Victor Rayborne, he stirs a scorching hunger deep within her. She yearns to be taken by him, to feel the heat of his body entwined with hers…
His Irresistible Desire…
The fact that Lily is older than him does not deter Victor from seeking out her lovely company. Instead, he finds the alluring woman a welcome breath of fresh air amid the insufferably dull prospects paraded before him in the ton. And when he kisses Lily, an overwhelming lust is ignited—one that begs to consume them beyond all control.
Excerpt
Chapter One
Victor Rayborne looked out over the grounds of his family's country estate. It had been a fortnight since his mother had made the announcement that he and his brothers must find brides or lose everything. His eldest sibling, Sinjin, had succeeded in winning the hand of the beautiful Katelyn Davenport, a woman who at the beginning of said party had been engaged to another man.
A man who now lay dead by his own hand.
Releasing a sigh, he scrubbed a hand over his face. Unlike his brother who had fallen in love so quickly, Victor had not found a woman who caught his fancy among the young debutantes that his mother had brought to Claymoore Hall. However, he had found a chaperone who intrigued him.
Lillith Winthrop, Lady Nordland, widow and aunt to Katelyn and her Read More…