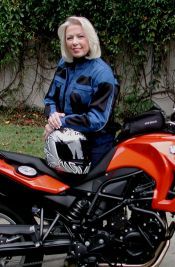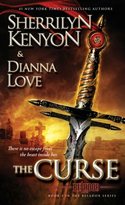 Every reader has a keeper shelf tucked somewhere.  A place for those books too special to part with, many of which might be autographed and personalized.
But now e-readers are changing the face of the book industry.  What will happen to the keeper shelf as there are fewer print books around?  Several New York publishers are already moving from releasing mass-market (paperback) print editions to purely e-books.   And it's not just about having something tangible to hold in your hands.
There's a bigger issue.
I've noticed a disturbing trend at signings these past couple years.  As e-readers grew in popularity, fans who were buying more e-books started bringing their actual electronic reading devices to be signed.  The problem with that is that at some point they would upgrade to a new e-reader and, after years of use, the signature would probably wear off.
Fans wanted to meet us–the authors– and get their "books" signed, but they didn't have a physical book to bring in.  Plus, many bookstores are now requiring readers to purchase a book at their store to attend a signing, and some are either preventing or limiting any backlist books readers would otherwise bring in.  Fans carry in stacks of backlist books, and I'm always happy to sign those, but they now sometimes walk up shyly, apologizing for having bought some of my books as e-books.   Then they might ask to have a piece of paper or a notebook signed.
Of course I don't mind signing those things, but what's distressing me is that some readers have said they feel uncomfortable going to signings now that they've bought an e-reader because they have nothing to be autographed.  They sound embarrassed about not "buying a print book."
Apologizing, uncomfortable, embarrassed about buying a book in ANY form is terrible! Everyone who reads a book is a reader, regardless of the format.  I believe in the future, we'll see even more changes in the way books are released.   I love holding a print book in my hands, too, but electronic reading devices are a large part of our future.
E-fans should feel just as appreciated as any other reader!  I think it's our job as authors to make sure of this.
That's where I got the idea to launch the Keeper KaseTM program.
A few years ago, I started having glossy postcards created with the book cover on one side and a blurb on the back. I left a space for personalizing the card for readers.  Fans loved it.  But it still bothered me that their  'keeper shelf" of signed books would soon be empty.  As a reader myself, my keeper shelf has always been a cherished possession.
The Keeper KaseTM program is really simple and FREE.  Fans wanting a cover card – 4 x 6 with glossy cover on one side and blurb plus an area for signing on the back – can send an SASE to me or I'll have these cards when I'm meeting readers at events and signings.  Details are at www.KeeperKase.com where fans will find a list of other authors who are also participating.  There's a contest on the page too, so make sure to sign up for a chance to win a Keeper KaseTM filled with a special mix of signed cover cards including Dianna's new series and Sherrilyn Kenyon's "signed" TIME UNTIME card.
I encourage all authors with e-books to think of ways to keep our readers feeling appreciated.  Let's join together to save the keeper shelf!
Are you reading on an e-reader yet?  A mixture of both e-books and print books? Do you have a keeper shelf at home? One commenter will win a copy of THE CURSE and a Keeper KaseTM
I love hearing from readers – dianna@authordiannalove.com – and hope you dust off your keeper shelf to hold your new Keeper KaseTM filled with your favorite cover cards.
To comment on Dianna Love's blog please click here.