1–What is the title of your latest release?
2–What is it about?
 In 1925 Montana, a brusque, spinster rancher begrudgingly takes in three mysterious orphans, and when the oldest is jailed for freeing wild horses rounded up for slaughter, she discovers he is a dangerous fugitive from Hell's Kitchen.
3–What do you love about the setting of your book? 
The Wind. That cold Northern wind comes down and desiccates you in the winter. I joke about chapped butts in my book, but they are a serious thing, I can tell you. It's also quiet and peaceful, something my fugitive from Hell's Kitchen, Charles, loves because he's slept on the streets and there was always racket.
4–How did your main character(s) surprise you? 
Nara broke the law in a huge way, after espousing rules and law to Charles for most of the book.
5–Why will readers relate to your characters? 
I write a big cast of lovable characters. There is someone for everyone to root for. Their all broken, like real people, but they put one foot in front of the other.
6–What was one of your biggest challenges while writing this book (spoiler-free, of course!)? 
The beginning pages. I must have written them so many times over. My long-time critique partner helped me with them in the end. I guess it was stage fright.
7–Do you look forward to or do you dread the revision process? 
I dread it. Revision is the toughest part of bringing a novel to life. Making the hard cuts and finding just one more person to read it, who can give you a fresh perspective. Books are like kids. It takes a village. 
8–What's your favorite snack to have on hand while writing? 
Dark chocolate with salted caramel. A little caffeine, a little sugar.  
9–Where would you go for an ideal writer's retreat? 
I would get in an RV with my computer and mountain bike and hit the road.
10–What's the best piece of writing advice you've received? 
There is only one rule: "Don't be boring." That's it.
11–Who is the fictional character you want to hang out with the most? (anyone in literature!)
Lord Byron. He was witty, wicked, and loved to play a good joke.
12–What's one of your earliest book memories? 
We used to have special library time in school. I was probably seven or eight, I went to library that was the center of our school and picked out a book called: James and the Giant Peach, and I just sat down right there in the aisle and leaned against the shelf, reading that fantastical book.
13–If you had to write in a different genre, what would it be and why? 
Maybe middle-grade fantasy. I actually have a kick-ass outline for one.  
14–What song will automatically put you in a good mood? 
"Happy" by Pharrell Williams 
15–What is your favorite way to practice self-care?
I take a nap every afternoon with a book to get me drowsy.
16–What can you eat and never get sick of? 
Mexican food
17–Will you share a favorite, recent-ish book you recommend? 
THIS TENDER LAND by William Kent Krueger
18–Do you have any hobbies? 
Tennis, mountain biking, hiking, birding. I love trying to identify butterflies in my garden—another hobby.
19–Are you an early bird or a night owl?
Early bird! I can't stay awake past nine or so, and I rise before the sun comes up.
20–What can readers expect from you next? 
My author's mantra is that I will always write big-hearted fiction for wide audiences, and what that means is, there will always be a character for everyone to root for, all ages and genders. Epic journeys with classic themes. Books that fill people with hope and determination.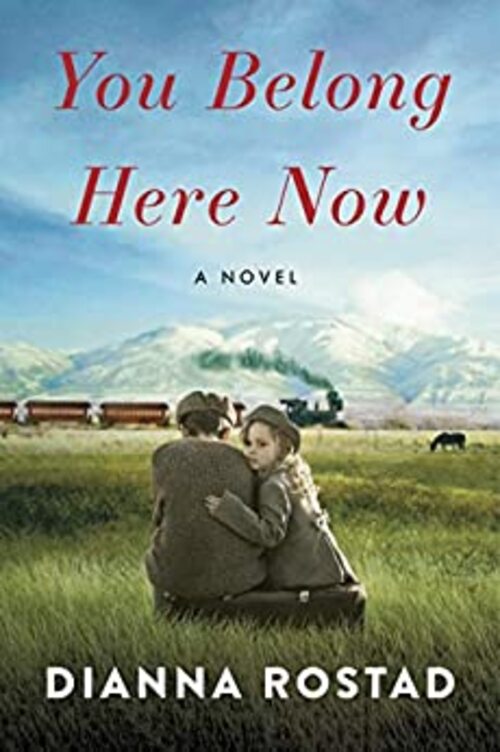 Montana: 1925. An Irish boy orphaned by Spanish flu , a tiny girl who won't speak, and a volatile young man who lies about his age to escape Hell's Kitchen, are paraded on train platforms across the Midwest to work-worn folks. They journey countless miles, racing the sun westward.
Before they reach the last rejection and stop, the oldest, Charles, comes up with a daring plan, and alone, they set off toward the Yellowstone River and grassy mountains where the wild horses roam.
Fate guides them toward the ranch of a family stricken by loss. Nara, the daughter of a successful cattleman, has grown into a brusque spinster who refuses the kids on sight. She's worked hard to gain her father's respect and hopes to run their operation, but if the kids stay, she'll be stuck in the kitchen.
Nara works them without mercy, hoping they'll run off, but they buck up and show spirit, and though Nara will never be motherly, she begins to take to them . So, when Charles is jailed for freeing wild horses that were rounded up for slaughter, and an abusive mother from New York shows up to take the youngest, Nara does the unthinkable, risking everything she holds dear to change their lives forever.
Historical | Fiction [William Morrow Paperbacks, On Sale: April 6, 2021, Paperback / e-Book, ISBN: 9780063027893 / eISBN: 9780063027909]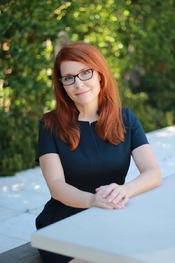 Dianna Rostad was born and raised in the Pacific Northwest. Her parents and extended family come from the ranches of Montana and the farms of Arkansas. Dianna raised three kind, human beings, and when they began to test their wings, she took to writing with a passion, completing Southern Methodist University Writer's Path program in 2009. A favorite task of her creative endeavors is the discovery and research of people and places where her novels are set. She has traveled extensively to pursue the last artifacts of our shared history and breathe life, truth, and hope into her novels. Now living in Florida, Dianna continues to write big-hearted novels for wide audiences everywhere.