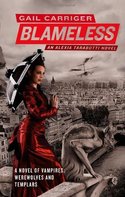 Parasol Protectorate #3
September 2011
On Sale: September 1, 2010
Featuring:
Alexia Tarabotti; Lord Maccon; Lord Akeldama
355 pages
ISBN: 0316074152
EAN: 9780316074155
Mass Market Paperback
$7.99
Romance Paranormal, Fantasy SteampunkBuy at Amazon.com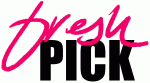 Horror / Conference week. What we're reading and enjoying…
A novel of Vampires, Werewolves and Templars
Quitting her husband's house and moving back in with her horrible family, Lady Maccon becomes the scandal of the London season.
Queen Victoria dismisses her from the Shadow Council, and the only person who can explain anything, Lord Akeldama, unexpectedly leaves town. To top it all off, Alexia is attacked by homicidal mechanical ladybugs, indicating, as only ladybugs can, the fact that all of London's vampires are now very much interested in seeing Alexia quite thoroughly dead.
While Lord Maccon elects to get progressively more inebriated and Professor Lyall desperately tries to hold the Woolsey werewolf pack together, Alexia flees England for Italy in search of the mysterious Templars. Only they know enough about the preternatural to explain her increasingly inconvenient condition, but they may be worse than the vampires — and they're armed with pesto.
A wonderful story for anyone who enjoys British humor wrapped in a fun, intellectual story.