In SOMEBODY'S BABY, veterinarian and neat-freak Rory Gallagher is faced with the knowledge that Oaklee Collier, his best friend's little sister, has grown up to be not only beautiful but fun to be with. There's just one problem: way back in high school, Cam Collier let Rory know that it was strictly hands-off. But what's a man to do when love comes knocking? He makes a list, of course!
Rory Gallagher's Top Five Reasons to Not Date His Best Friend's Little Sister
The bro code. Bro says hands off my sister, he means it. And when you agree, you mean it back. YOU DON'T BREAK THE BRO CODE.
She was a complete pain in the ass in high school, always following us around like a little puppy dog. And that's not even touching on the awkward flirting and obvious bra-stuffing to get attention – though the stuffing wasn't necessary. I noticed.
She doesn't like animals. What the hell? Who doesn't like puppies and kittens? How can you not be a "pet person"?
Her apartment is a disaster zone. There's untidy and then there's… OMG. Her place looks like a bomb went off inside. How hard is it to run a vacuum over the floors and put things away – where they belong? And maybe use some disinfectant?
But the number one reason is… She's too important to have a fling with. I can't just take her on a few dates and cut her loose…or pretend she doesn't matter. She does. She matters too much. I'm better off calling it off now, before I get in over my head.
Of course, he doesn't actually WANT to stay away from her. So for all the reasons why he shouldn't date Oaklee, there's a very good argument to justify showing up at her doorstep…or her twitter feed.
Rory Gallagher's Top Five Reasons TO Date His Best Friend's Little Sister
Looking out for her. When Cam left to pursue his career, he gave instructions to take care of Oaklee. I mean, I kept her from making a mistake with that dumb jock. It's what a big brother or friend would do, right?
She's even more beautiful now than she was in high school…and in a very grown-up, womanly way. A man would have to be dead not to notice.
Even though she isn't a pet person, she saved Buster's life and agreed to foster him until we could find him a good home. She loves him, I can tell. Not an animal lover my ass.
She's very good at her job, and cares about Darling and its people. While she could make a lot more money somewhere else, home is important to her. She's a good person to have on your side.
But the number one reason is… I'm falling for her. For the first time in a long time, I'm thinking about the future. One where I'm not alone, or surfing dating sites looking for someone to pass the time with. She's…important. A friend. Someone who gets me, and challenges me, and I can't stop thinking about kissing her. The bro code doesn't really count when it's…well, when it's love, does it?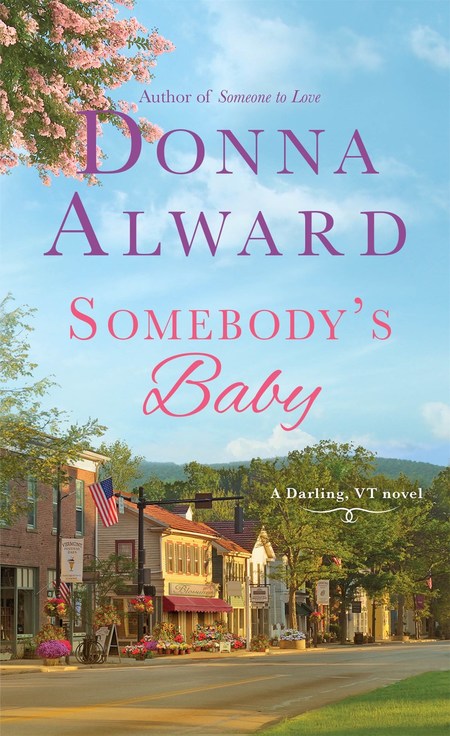 Veterinarian Rory Gallagher chose a different path from his brothers, both of whom became first responders in the lovely little town of Darling, Vermont. Rory's always had an affinity for animals–and the ladies. Known for his impressive track record in breaking hearts, Rory never meant to hurt anyone; he's just never been in a hurry to settle down. It's not as if he needs to pay a visit to the town's famed Kissing Bridge to magically find love. He'll know The One when he sees her. . .right?
Oaklee Collier is the kid sister of Rory's best friend–and, even now that she's all grown up, remains immune to the pet-doctor's charms. When she shows up at Rory's clinic late one night–devastated after hitting a stray dog with her car–Rory's so-called "bedroom eyes" are the last thing on her mind. Still, his care and kindness toward the dog, and his concern for her feelings, catches Oaklee by surprise. . .and soon the two (and rescued dog makes three!) begin to share a deep connection that neither could have ever imagined. Could it be that love has been waiting for them by the bridge all along?
Romance Contemporary [St. Martin's Press, On Sale: April 4, 2017, Mass Market Paperback / e-Book, ISBN: 9781250092687 / eISBN: 9781250092694]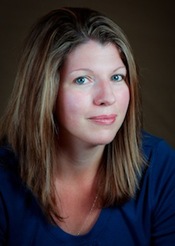 While bestselling author Donna Alward was busy studying Austen, Eliot and Shakespeare, she was also losing herself in the breathtaking stories created by romance novelists like LaVyrle Spencer, Judith McNaught, and Nora Roberts. Several years after completing her degree she decided to write a romance of her own and it was true love! Five years and ten manuscripts later she sold her first book and launched a new career. While her heartwarming stories of love, hope, and homecoming have been translated into several languages, hit bestseller lists and won awards, her very favorite thing is when she hears from happy readers!
Donna lives on Canada's east coast with her family which includes a husband, a couple of kids, a senior dog and two crazy cats. When she's not writing she enjoys reading (of course!), knitting, gardening, cooking…and is a Masterpiece Theater addict. You can visit her on the website and join her mailing list.