Hey-oh, everyone! So happy to be back on Fresh Fiction talking about my newest release, WILD RIDE! The book follows Ethan "Ozzie" Sykes on his twisty, turny, suspenseful journey to finding happily-ever-after. I can promise car chases, shoot outs, a rogue motorcycle club, mistaken identities, steamy hot sex scenes and so much more. But for today's post, I want to focus on the book's setting. Chicago, the Windy City, the City of Broad Shoulders. My home.
Sit back, relax, and let me take you on a journey of locations found between the pages of WILD RIDE. If you've been to Chicago, hopefully you haven't missed these fun Chi-Town destinations. If you haven't been to Chicago, then be sure to put these spots on your list of must-sees when you do get a chance to visit my City by the Lake!
The Magnificent Mile: A mile of shopping, restaurants, and people-watching unlike anything you've ever seen. You'll find everything from Payless Shoes to Sax Fifth Avenue on the Mag Mile. Coffee shops. Street performers. Garrett's Popcorn, which is a Windy City staple. (Hint: Get the Chicago Mix while you're there. It's cheddar cheese popcorn mixed with caramel popcorn. Sounds gross, right? WRONG! It's strangely delicious. The combination of sweet and salty will make your taste buds sing.)

Millennium Park: It's a new kind of town square — a bustling gathering spot right in the heart of downtown Chicago that boasts views of the city's amazing architecture, has an eye-popping collection of art, possesses beautiful landscape design, and hosts concerts, exhibitions, tours, and family activities. (Hint: Be sure to stop by Cloud Gate, affectionately known to Chicagoans at "The Bean." Walk beneath this shiny, silver art installation and look up at your reflection. You'll be surprised by what you find!)

Lake Shore Drive or the Chicago Lake Front Trail: You can do it all along the lakeshore! Take a drive, take a walk, go for a run, dip your toes in the cool waters of Lake Michigan, catch a game of beach volleyball, or spread a towel in the sand and soak up the sun. Along Chicago's eastern edge awaits 18 miles of gorgeous parks and beaches.

Downtown Dogs: One of Chi-Town's MANY hot dog joints. But these are your regular hot dogs. These are "Chicago-style" hot dogs. Topped with yellow mustard, chopped white onions, bright green sweet pickle relish, a dill pickle spear, tomato slices or wedges, pickled sport peppers and a dash of celery salt. The complete assembly of a Chicago hot dog is said to be "dragged through the garden" due to the many toppings.

So there you have it! Four places (amongst the hundreds that Chicago has to offer) that you will visit while reading WILD RIDE! I hope you'll pick up a copy and fall in love with Ozzie and my great, big, Windy City!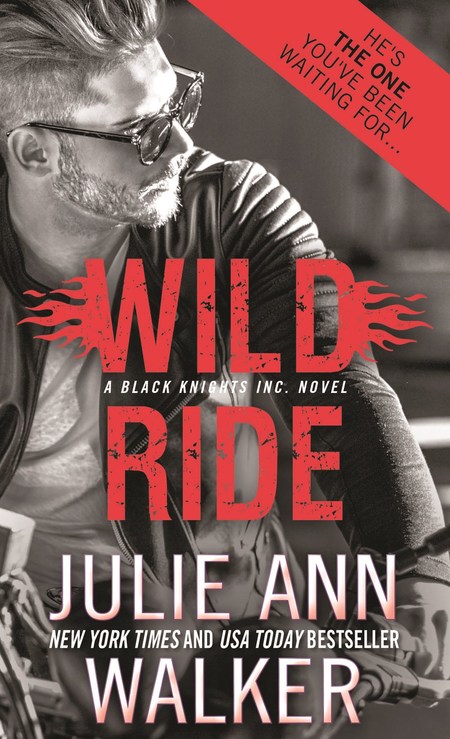 The hero we've all been waiting for…
Ethan "Ozzie" Sykes
Former Navy SEAL
Underground operator for Black Knights Inc., the covert government defense firm disguised as a custom motorcycle shop
In a black-on-black international mission that went seriously sideways, Ozzie was badly injured—now he's stuck at BKI headquarters in Chicago, champing at the bit to get out into the field again. To his disgust, he's tasked with distracting Chicago Tribune ace reporter Samantha Tate, who's been trying to dig up the dirt on BKI for years. Turns out Samantha's beauty, intelligence and sense of humor are a seriously big distraction, and Ozzie's losing his desire to keep her at bay.
Ozzie's tired of hiding, and Samantha may be the best-and worst—person to share his secrets with…
"A nail-biter from start to finish". —Publishers Weekly for Too Hard to Handle
Romance Erotica Sensual | Romance Suspense [Sourcebooks Casablanca, On Sale: April 4, 2017, Mass Market Paperback / e-Book, ISBN: 9781492608813 / eISBN: 9781492608820]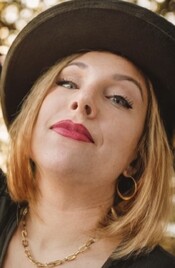 Julie Ann Walker is the New York Times and USA Today Bestselling Author of the Black Knights Inc. romantic suspense series. She is prone to spouting movie quotes and song lyrics. She'll never say no to sharing a glass of wine or going for a long walk. She prefers impromptu travel over the scheduled kind, and she takes her coffee with milk. You can find her on her bicycle along the lake shore in Chicago or blasting away at her keyboard, trying to wrangle her capricious imagination into submission.