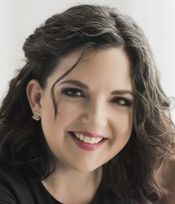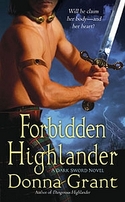 I grew up watching movies like Clash of the Titans, BeastMaster, and Highlander (one of my favorites!) so it was no wonder when I began writing that myths and legends worked their way into my stories.
Every culture has hundreds of legends and millions of myths. The great thing about writing fiction is that I can add any of these myths and legends into a story. And some I just make up. ?
In FORBIDDEN HIGHLANDER, the second book in my Dark Sword series, the series uses its own myth and legend. When I had the first kernel of an idea for the series, I knew I would need something substantial for a legend. Since the series takes place in medieval Scotland, it opened up many possibilities. After all, Britain itself is steeped in magic and lore.
With primeval gods trapped inside my Highlanders who happen to fall in love with Druids, I realized I could take this back hundreds of years.
Rome, as we know, invaded and conquered much of Britain. But not Scotland. Why is that? Is it because of the Celts? Do we believe anything written in that history since it was written by Rome?
So, that got me thinking. What if Rome wasn't able to conquer Scotland not just because of the Celts, but because of the Druids as well? What if those Druids used their magic to help the Celts in ways no one could imagine? And what if that's the real reason Rome left Britain, never to return.
Those questions gave me the legend I needed and it spawned the Dark Sword series.
So is there a myth or legend that you have always wondered if it was real?
I'll be giving away a signed copy of DANGEROUS HIGHLANDER to a commenter. So talk to me.
To find out more about me please visit my website. To read more about the Dark Sword series, see pics of the Warriors, take the quiz, download wallpaper, or search characters, please visit www.donnagrant.com/darksword.
hugs,
D
To comment for a chance to win on Donna's blog please click here.