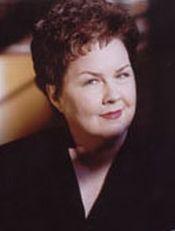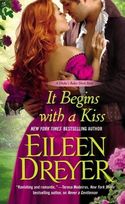 When I started Drake's Rakes, it was meant to be a trilogy. And then I realized there were nine rakes. Well, ten actually, but one of the rakes emphatically refused to have his own book (his does get his own girl, though. I couldn't leave Chuffy love-starved and alone). Now, I love long series. But I don't like having to wait to see how they turned out. I didn't read the Harry Potters until that last book was out (and a good thing I waited. If I'd gotten to the end of that second last book and had to wait a year for the outcome, I would have strangled somebody).
So how do I fix that? Easy. Nine divided by three is three. I'm dividing the series up by heroines into trilogies. Which means it's just about time for Trilogy #2. Last Chance Academy, the nickname given to the school that our heroines attended. At first that was all I knew about them. Well, except that they had to meet three (okay, four) Rakes and turn their lives upside down while the Rakes attempt to save the Empire from nefarious evildoers (come on. You didn't think I'd write a book without evildoers.)
Then, as I was trying to put together a unifying factor, I was the beneficiary of a lovely little bit of serendipity. You see, part of the plot against the throne is to put Princess Charlotte, the heiress, on the throne instead of her father and grandfather (you can imagine how they're bypassed). Well, it so happens that in the fall of 1815, when my series happens, the Prince Regent had decided that his daughter was too popular and exiled her to Weymouth on the south coast. That was my first happy coincidence. Because the first book is about Ian Ferguson, who was last seen being shot and falling overboard in the English Channel somewhere near Exeter. Same coast. Not really that far away.
So I research the coast to find out where I'm going to place the small, struggling estate my heroine Sarah Clarke is trying to save from her husband's cousin. Well, right in the middle between Exeter and Weymouth, is Lyme Regis, a lovely little seaside town that was even then a resort (reference Jane Austen's PERSUASION). Along either side of Lyme Regis are cliffs called the Jurassic Coast, because of the fact that the first intact icthysaurus was uncovered there by a girl named Mary Anning in 1805, setting the scientific and theological world on its ear (it was the first proof of extinct species. And if God was perfect, how could he make such a mistake?). There is a wonderful book about Mary by Tracy Chevalier called REMARKABLE CREATURES. I highly recommend it.
Well one thing led to another, and suddenly I'm reading about all of the amateur scientists that populated those early years of the Nineteenth Century. Not just Mary Anning and her friend Elizabeth Philpott, but Davy and Levaseur and Joseph Banks, who began the Kew Gardens and was the first President of the Royal Society, Messier and John and Caroline Herschel. It was a golden age of amateur scientists, or as they called themselves, natural philosophers.
Which brings us to Caroline Hershel. An amazing woman, she was an astronomer, who  not only helped her brother calculate orbits and trajectories and sizes in the universe, but discovered a number of meteors herself. Suddenly I'm hip deep in books on astronomy and the amazing contributions of Caroline and her brother. I'm harassing a guy at my coffee shop who happens to be an amateur astronomer, who takes me to a star party with the local society, and for the first time I see the moons of Jupitor, and Orion's Great Nebula and star clusters and two galaxies, just smudges on a powerful telescope. And Saturn. My friend told me that all non-astronomers want to see is Saturn. Well, now I know why. It's like magic. Like a little miracle hanging up there in the blackness of space, white, sharp as glass, until you stand there a minute, just breathing, and slowly the rings separate, and you can see the striations on the planet. It's breathtaking.
And suddenly, I knew that at least one of my heroines has to be just as mesmerized as I was, just as compelled to look just a little more and a little more after that. Not only that, she has the rare privilege of corresponding with Caroline Hershel herself, because that lady was a great friend to amateurs. And of course, my heroine's avocation will cause problems. But it makes her unique. She sees the world as no one else does. And she opens my hero's eyes in ways he never expected.
But first, I have another heroine, and the research for her book involves a species of pig called the Great Black. Because she just such a 500 pound pig who has a bad habit of falling in love with the wrong species, and who she named Willoughby after another unfaithful pig. Her pig gets her into even more trouble than the stars do her friend.
Am I going to tell you which is which? No. That's a bit of a surprise. Just like the connections and directions my research took me on the way to my new trilogy. Oh, and the prequel I got to write, an e-novelita called IT BEGINS WITH A KISS, which sets the trilogy up. It's a bit about serendipity itself.
In the meantime, stop by my website, www.eileendreyer.com or my Drake's Rakes  Facebook page for contests and giveaways, especially the limited edition trading cards.
Leave a comment for Eileen and one person will win a BN.com or Amazon gift certificate, winner's choice.
If you're a fan of romantic suspense, Eileen is releasing five of her suspenses for the first time in ebook beginning with A MAN TO DIE FOR on July 20th, 2012.
To comment on Eileen Dreyer's blog please click here.