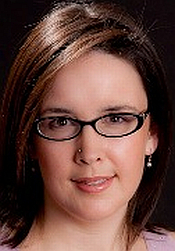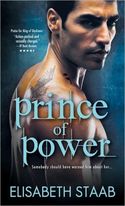 Okay, perhaps there's still a little too much holiday nog in my system making me feel warm and fuzzy as I type this, but I'm about to lay a true confession on you: I'm truly, madly, deeply in love with artist who designs my book covers. Not, you know, that way, I'm talking a spiritual appreciation here people. As renowned cover designer Chip Kidd says, a cover artist's job is to ask "What do the stories look like?" This is a big flipping deal for an author, because the way a cover artist answers this question can and does affect a reader's desire to pick up a book. I've been known to grab a book for the cover alone, so I know first-hand that this importance. As an author, you must have love and respect for the person who does that job for you and does it well.
Equally important for me, during the writing of a book, is how does the story feel? Every writer has a different process, but for me the way a romance feels comes in part with the music that helps act as a sort of invisible score. A backdrop that infuses the scenes with an extra special texture, like music at a party. Sometimes I may weave music into a scene as a write. Tribal drumbeats spun by Anthony Papa play while the future king and queen of vampires make love in King of Darkness or a secondary character sobs quietly as he listens to Matt Alber's The End of the World and grieves for his dead mate.  The song is supposed to be about makeups and breakups, but when I added to my playlist for Prince of Power it became about so much more, endings and beginnings of another kind entirely.
I build this playlist as I go along in the telling of a story. The most exciting moment in the world for me is when I know I my couple well enough to have found "their" song. Sometimes there is more than one. For Anton and Tyra in Prince of Power, there were a couple of key moments that spoke powerfully during their journey. Adele's "Set Fire to the Rain" fit so well for me with my hero and heroine, because the song is about strong emotion and heartbreak, and funnily enough, my heroine is pyrokinetic. There was also "We Found Love," which felt fitting because Anton is the son of the vampires' greatest enemy and Tyra is the vampire king's half-sister. From the start, theirs seems a romance that is hopeless. Doomed to failure… Or is it?
Song—be it the music, lyrics, or both—can be the glue that binds my story together. It offers inspiration, and helps define my characters. What music a character loves tells me a lot about them. Tells me what moves them literally and figuratively. The music I have listened to for a story has run the gamut from electronica to country, and sometimes I am surprised at what I find resonates. As a dedicated house music gal, I began King of Darkness at a rave and figured the techno theme would carry through the Chronicles of Yavn series. However, in Prince of Power Anton and Tyra were all about the R&B and the pop music, and that was the music that made Prince of Power gel.
With the exception of my one lonely human character, Alexia, who loves techno music just as much as I do:
In Alexia's mind she was dancing. Laser lights flashed and pulsed, voices chattered. Her body whirled and writhed and sweat rolled off. Smoke burned her nostrils and her legs were on fire, but none of it mattered so long as her body kept moving. Her chest bumped and her body vibrated in time to her favorite Max Graham remix of Conjure One's "Sleep," and she could float among the stars. Free.
"Ma'am did you hear me?"
Alexia shivered and looked at the police officer. Well, it was a fun daydream while it lasted…
So…how does this romance feel? Here's the full playlist:
· Set Fire to the Rain – Adele
· We Found Love – Rihanna
· Frozen – Madonna
· Changing – The Airborne Toxic Event
· Sleep – Conjure One (Max Graham Remix)
· It Will Rain – Bruno Mars
· I Am the Highway – Audioslave
· Hallelujah – Rufus Wainwright
· Otherside – Red Hot Chili Peppers
· The End of the World – Matt Alber
This Fight Is Personal…
Wizards and vampires have been mortal enemies since the beginning. Now Anton, son of the Wizard Master, has one last chance to steal the unique powers of the vampire king's beautiful sister, Tyra…and then kill her. But when he meets Tyra face-to-face, everything changes…
Tyra will stop at nothing to defeat the wizards, until Anton saves her life and she suddenly sees an opportunity she never could have imagined…
As the sparks ignite between them, together they could bring an end to the war that's decimating their people, but only if they can find a way to trust each other…
Elisabeth Staab still lives with her nose in a book and at least one foot in an imaginary world. She believes that all kinds of safe and sane love should be celebrated but she adores the fantasy-filled realm of paranormal romance the best.  She lives in Northern Virginia with her family and one big scaredy cat, where she loves to spend time with good friends, go dancing, and sing off-key in her kitchen (when she isn't making characters fall in love, that is).
Web | Newsletter | Facebook | Twitter | Goodreads | G+
Comment to win PRINCE OF POWER US / Canada only, please.
To comment on Elisabeth Staab's blog please click here.