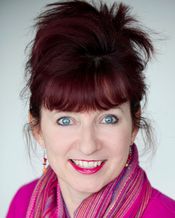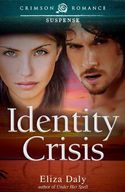 I've always been passionate about art and intrigued by art forgery. I decided to put years of study and research to good use by including both in my romantic suspense, IDENTITY CRISIS. As a writer, it's great to be able to incorporate a personal interest into a novel. One item on my bucket list is to visit the top ten art museums in the world. I have six down and four to go.
The first time I admired the Mona Lisa at the Louvre in Paris, I couldn't believe how small the painting is for being the most famous painting in history. But like everyone, I was curious about her enigmatic smile and I wondered what she was thinking while posing for Leonardo da Vinci. What I didn't wonder was, Is this painting real? The painting was stolen in 1911 and was found two years later, which has caused some debate over the years as to whether the original or a forgery was returned to the museum.
It's estimated that 20-25 percent of all artwork in museums are forgeries. Thomas Hoving, a former director at the Metropolitan Museum of Art in New York, stated that 40 percent of the artwork he considered for the museum was fraudulent. How can this be? Why aren't art experts frantically trying to put a stop to forgeries? First, it's an overwhelming task with millions of forgeries circulating worldwide. Second, dealers, sellers, and buyers don't want to reveal their gullibility if they purchased a forgery. Their reputation and careers are on the line and they could lose donors and clients. And what if they accused a genuine work of art as being a fake? Third, it takes a lot of time and research to authenticate a painting.
How can so many forgeries exist? In Thomas Hoving's book, FALSE IMPRESSIONS, THE HUNT FOR BIG-TIME ART FAKES, he talks about knowing a forger who revealed that a Renoir landscape took him a mere two hours to paint. A Cezanne still life, three or four hours. A Monet was the hardest to forge. He called the painter a genius when it came to subtle color and lights, and that he far surpassed his colleagues. This forger's paintings are hanging on collectors' walls worldwide. Painters would turn over in their graves if they knew how many forgeries of their artwork existed. Or would they?
Picasso admitted he would sign a very good forgery. The French landscape painter Camille Corot signed copies of his paintings because he felt honored to be copied and to help poor artists sell their work. He also gave his paintings to artists so they could study his style and technique, which were easy to emulate. It is said that Corot created 800 paintings in his lifetime, of which 4,000 ended up in U.S. collections. There are many variations of this joke, but Corot is believed to have created over 3,000 paintings and it's estimated that over 100,000 fakes exist. The majority of experts agree that he is the most forged artist in history. So be careful if you are purchasing a Corot. Besides the artists, their families often perpetuated the production of forgeries. The widows of Modigliani and Chagall were accused of selling certificates of authentication on forged works of their husbands.
If so many experts turn a blind eye on forgeries, do forgers ever get caught? Periodically. One of the most recent cases was John Drewe, who altered provenances and documents in high security archives, like the Tate Museum's in London. Of the 200 forgeries Drewe sold for approximately $2.6 million, only 73 had been recovered at the time of his sentencing in 1999. Drewe served merely two years in prison and his forger John Myatt served four months. So really, what does a forger have to lose? A year of his life if he gets caught, but upon being released from prison he has millions in his Swiss bank account. Art forgery and theft obviously aren't a high priority for authorities, despite the fact that art crime is the third-highest grossing criminal trade worldwide and it's linked to organized crime and terrorism.
Even if I had the funds, I wouldn't be rushing out to buy a Monet. At least I know the Monets and VanGoghs hanging on my walls are worth the money I paid at Overstockart.com.
Giveaway—Thank you so much to Fresh Fiction for having me here today and helping me celebrate the release of IDENTITY CRISIS. I will be giving away a $10 Amazon or Barnes & Noble gift card to one commenter. To enter to win, please leave a meaningful comment or question about my post. The winner will be announced April 1.  Thank you for stopping by!
Buy IDENTITY CRISIS online at: Amazon.com | Barnes & Noble | iTunes | All Romance.
To comment on Eliza Daly's blog please click here.