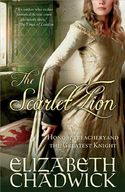 Ever since writing my first novel (unpublished!) at the age of fifteen, I have had soundtracks to accompany the writing. The music tells the story in song and it evolves alongside the book, sometimes preceding the first draft, sometimes joining in along the way as the work progresses, but always presenting me at the finish with a fully formed musical score precisely fitted to the emotional resonances, major scenes and dramatic moments in the novel.
I don't listen to music in the background as I write, that would be far too distracting. Instead, I select likely tracks from my extensive PC music library and listen to them while I'm doing mundane tasks around the house, or while I'm cooking and baking, or at the gym. At these times my mind is free to wander and mull. I'll know a suitable song when I hear it because I will get an immediate rush of adrenalin – a gut feeling that makes me know it's perfect for a particular scene, moment or character in the novel. I will listen to the song over and over again while it becomes absorbed into my subconscious. When I come to write the scene to which it has relevance, the lyrics and the feel will be there and ready in my head to draw on as part of my creative process.
When I send in the finished manuscript to my agent and editor, they always expect me to send them the soundtrack listings too. I managed to turn my agent into a rabid Meat Loaf fan after she heard the track For Crying Out Loud. It's the grand finale to my novel Lords of the White Castle. Before that she had never listened to Meat Loaf because she had a preconceived idea that it wasn't her sort of thing. Instead, it was a life changing moment. She rushed out and bought everything he had ever recorded and even dragged me to one of his concerts at Wembley Stadium – and all because of hearing that song on my novel soundtrack!
As you will have guessed from the above mention, I don't write to medieval music (or not very often) even though I enjoy it. My tastes are eclectic but generally run towards rock in all its incarnations, edgy pop, and some Folk music. I believe that while mindsets change with the centuries, emotions don't. If I could go back in time physically with a CD player, I don't know what William Marshal, his wife and the other characters would think of modern music, but I'd love them to be able to hear it!
Talking about The Scarlet Lion, it's main story arc is represented by "Holding Out For a Hero" by Bonnie Tyler – which is fairly obvious giving the larger than life man that William Marshal was! The grand finale is shared by two songs which are from the heroine Isabelle's viewpoint: "Sand and Water" by Beth Nielsen Chapman and "The Miracle of Love" by the Eurythmics. With the novel in full flow, such tracks as "A Matter of Trust" by Billy Joel, and "Avalon" by Brian Ferry and Roxy Music, cover the bond between William and Isabelle. A fabulous guitar track by Thin Lizzy" by the Foo Fighters is a track about the personality of King John. "Boulevard of Broken Dreams" by Green Day covers a difficult time in the life of William's eldest son. "I Hope You Dance" by Ronan Keating encapsulates the relationship between William and his daughter, Mahelt.
Selecting songs for the soundtrack is one of my favourite peripheral parts of the writing process. You will find the full soundtrack at my website as well as soundtracks for the other novels here. www.elizabethchadwick.com
Does anyone else have "soundtrack" songs to aspects of their life?
THE SCARLET LION BY ELIZABETH CHADWICK-IN STORES MARCH 2010
A page-turning novel of honor, intrigue, treachery, and love, continuing the story of England's greatest knight of the Middle Ages, William Marshal. Bestselling author Elizabeth Chadwick, "an author who makes historical fiction come gloriously alive" (The Times of London), is known as a writer of uncommon historical integrity and accuracy.
By 1197 William Marshal's prowess with a sword and loyalty with his heart have been rewarded by the hand in marriage of Isabelle de Clare-heiress to great estates- and their brood is growing. But their contentment and security is shattered when King Richard dies. Forced down a precarious path by the royal injustices of the vindictive King John, the Marshals teeter on a razor-thin line of honor that threatens to tear apart the very heart of their family.
ABOUT THE AUTHOR
Elizabeth Chadwick (UK) is the author of 17 historical novels, including The Greatest Knight, Lords of the White Castle, Shadows and Strongholds, A Place Beyond Courage, The Winter Mantle, and the Falcons of Montabard, four of which have been shortlisted for the Romantic Novelists' Awards. She won a Betty Trask Award for The Wild Hunt, her first novel. For more information please visit http://www.elizabethchadwick.com/,http://livingthehistoryelizabethchadwick.blogspot.com/ and follower her on Twitter
To comment for a chance to win The Scarlet Lion please click here.